Pakistan General Elections: ISI, military 'chose' Imran Khan to lead country because PML-N, PPP were difficult to manipulate
Imran Khan is the best pick for the ISI though he has never held a government post. His elevation would help the military manipulate the Pashtun uprising, while his ties with the Taliban and personal anti-India views are an added advantage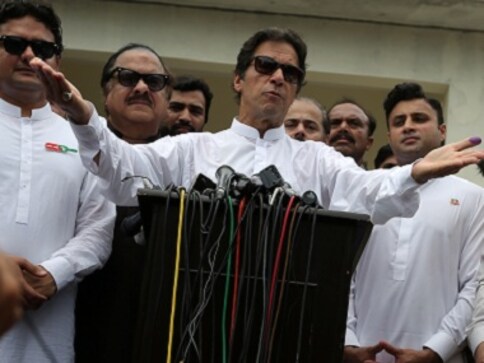 The Pakistan Tehreek-e-Islam (PTI) looks set to clinch a big victory in the country's general elections, with unofficial results giving the party a sizeable majority over its nearest rivals, the Pakistan Muslim League-Nawaz (PML-N) and Pakistan Peoples Party (PPP).
But even if the party doesn't manage to clinch a clear majority, the military will make sure Imran Khan gets the required numbers, either through defections or thanks to support from "others". By propping up the Milli Muslim League, the military aimed to erode the PML-N's votebank, thereby helping Imran. The chances of PML-N and PPP forming a post-poll alliance to defeat the PTI are extremely remote, meaning Imran Khan will face no realistic challenger to the throne.
The military doesn't favour the PML-N or PPP because Nawaz Sharif and Asif Ali Zardari are considered difficult to manipulate. When Zardari was president, he had ordered the ISI be brought under the the interior ministry, although he later withdrew the order within 24 hours. Nawaz Sharif also came in the military's crosshairs when he began asserting himself and indicated he wanted better relations with India.
Imran Khan, therefore, is the best pick for the ISI though he has never held a government post. Islamabad High Court judge Shaukat Aziz publicly stated the ISI is "fully" involved in manipulating judicial proceedings. He also claimed the ISI approached the high court, saying, "We do not want to let Nawaz Sharif and his daughter come out of prison until the elections."
However, the most disturbing trend to emerge from Pakistan is how "designated terrorists" are still permitted to campaign and contest elections. How Pakistan has reached its present state of military blatantly subverting elections through the judiciary and bringing in extremists and terrorists to power under the pretext of "mainstreaming" them requires looking back at what has been happening over the years.
Either directly or indirectly, Pakistan has always been under military rule. As of 2007, the Pakistani military's private-business-corporate enterprise was worth over £10 billion. Terrorism became an essential tool of Pakistan's foreign policy; for the military to retain its stranglehold, proxy wars with India and Afghanistan became essential. As Pervez Hoodbhoy, a physicist at Quaid-e-Azam University in Islamabad, wrote in 2008, militant jihad had become part of the culture in educational institutions, with armed groups inviting students for jihad in Kashmir and Afghanistan.
As Najam Sethi wrote in 2012, "The ISI has walked into GHQ and seized command and control of the armed forces."
Imran Khan, in a pre-election television interview, said that Nawaz Sharif was facing corruption charges for 20 years. But the military obviously chose to arrest him now in order to influence the elections. Sensing victory while voting was still on, Imran had said that while Nawaz Sharif was working for India, he would work for Pakistan.
But behind him becoming the military's favourite lie other reasons as well. In April this year, Imran endorsed the demands of the Pashtun Tahaffuz Movement (PTM). But support for the former cricket captain also comes from the radical segments. The PTM chief, who has drawn large crowds, is not in favour of violence. Imran's elevation would help the military manipulate the Pashtun uprising as well.
But more significantly, Imran has links with Taliban and ISI-linked terrorists operating in Afghanistan, earning him the title 'Taliban Khan'. Even Fazlur Rehman Khalil, who was put on a US-designated global terrorist list along with his both his terrorist organisations — Harkat-ul-Mujahideen and Ansar-ul-Ummah — is openly supporting Imran. Khalil is linked with Al-Qaeda and the organisations' terrorists have been active in Afghanistan and Kashmir.
Add to this are Imran's personal anti-India views, which have been supported by Shireen Mazari and Shah Mehmood Qureishi, his main foreign policy advisors who are also staunchly anti-India. Mazari had even aired views in the past that Taliban should have the capacity to surge past Afghanistan's western border to cut the International North-South Transportation Corridor (INSTC).
To think that this does not have China's approval would be naive, given China's political warfare capacity and propensity to manipulate elections, particularly in South Asia. Sure there have been anti-ISI and anti-army demonstrations in Pakistan, and Pakistan is also in economic doldrums owing to stalled CPEC projects. But it remains too strategically important for China for it to implode or fall economically.
The military doesn't need Imran — or anybody else — to wage a proxy war. But it would still be a good idea for India to be prepared for escalation of terror and facilitation of global jihad, including in hitherto calmer regions like south India.
Should instability increase in Pakistan, would the US' 'Af-Pak' policy change? That is difficult to forecast. But one viewpoint is that the US/NATO strategy is not to "win" a war or conflict, but to "create" ongoing/endless chaos; to control people, nations and resources. This would assure that over 50 percent of the US GDP is dependent on its military industrial complex, but with Trump's focus on Iran, trade war, situation in Afghanistan and the CIA-ISI equation, whether US' stance on Pakistan will change, FATF grey list notwithstanding, is questionable. India needs to take all these factors in focus.
The author is a veteran lieutenant-general of the Indian Army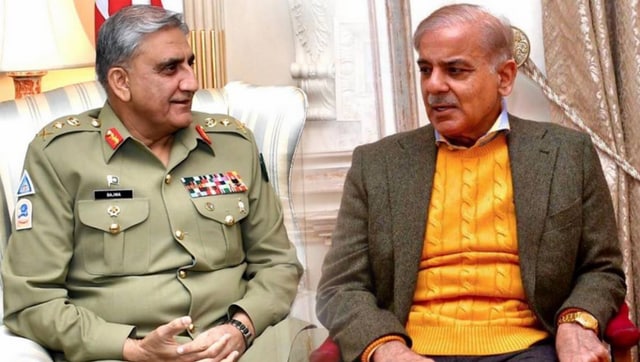 Politics
Both the better part of the last seven decades, the generals of the Pakistan Army have either ruled directly by imposing martial law or have done so in a more indirect by controlling the civilian governments
World
Imran Khan, who is recovering from injuries sustained during an assassination bid, has been at the loggerheads with the Army for a few months after his ouster as the prime minister in April
World
The proceedings against Khan were initiated on the Election Commission of Pakistan's complaint after it found him guilty of "false statements and incorrect declaration" in his election papers