Pakistan General Elections 2018: Twitter reacts to Imran Khan's win; '...my sons' father is Pakistan's next PM', tweets Jemima
As Imran Khan's Pakistan-Tehreek-e-Insaaf party is inching closer to the majority mark in the Pakistan general elections 2018, reactions have started coning in from national and international quarters.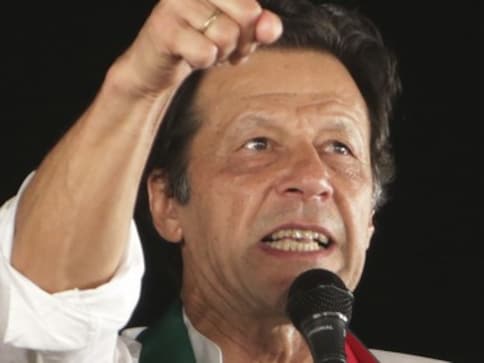 As Imran Khan's Pakistan-Tehreek-e-Insaaf party is inching closer to the majority mark in the Pakistan general elections 2018, reactions have started coming in from national and international quarters. While many Pakistani cricketers and celebrities are already congratulating Khan for being elected as the next prime minister of Pakistan, the international media is divided over his image and agenda.
Pakistani cricketer Mohammad Hafeez tweeted his excitement on the making of a "naya Pakistan" while congratulating Khan.
Ma Shaa Allah @ImranKhanPTI U done it once again , Long Marathon Struggle against corruption ✅, A man of Strong Believe , #GREATLEADER#IRONMAN, Banay Ga Naya Pakistan , IN SHAA ALLAH ,

— Mohammad Hafeez (@MHafeez22) July 26, 2018
Pakistani singer Haroon too supported Khan and congratulated his country for voting to 'end corruption' and status quo.
Congratulations Pakistan!! I feel now we have a chance at a brighter future. Goodbye status quo, goodbye self-serving corrupt politicians. Let's hope we can transform into an Asian Tiger in the next 10 yrs. #ElectionResults #PrimeMinisterImranKhan #ElectionsPakistan2018 #Pakistan

— Haroon (@TheRealHaroon) July 26, 2018
Imran Khan's first wife Jemima Khan also tweeted to congratulate him for getting through 'humilations' and 'sacrifices' to see this day.
22 years later, after humiliations, hurdles and sacrifices, my sons' father is Pakistan's next PM. It's an incredible lesson in tenacity, belief & refusal to accept defeat. The challenge now is to remember why he entered politics in the 1st place. Congratulations @ImranKhanPTI — Jemima Goldsmith (@Jemima_Khan) July 26, 2018
Whereas, Pakistan boxer and Olympic medalist Amir Khan wrote on Twitter, "Well done to the new PM of Pakistan Imran Khan. All the best."
However, not everyone in Pakistan is happy with Khan's rise and Opposition party leaders and eminent journalists have largely criticised the elections terming them as 'rigged' and 'unfair'.
Former prime minister and PML-N leader Shehbaz Sharif rejected the initial election outcome citing 'massive irregularities' and called it 'unreasonable and unacceptable'.
Pakistan Muslim League (Nawaz) wholly rejects the results of General Elections 2018 due to manifest & massive irregularities. Form 45 was not given to our agents, results were stopped & votes were counted in the absence of our poll agents. This is both unbearable & unacceptable!

— Shehbaz Sharif (@CMShehbaz) July 25, 2018
Pakistani lawyer Yasser Latif Hamdani also condemned Khan's appointment and questioned if his 'democratic' tenure will indeed last.
If @ImranKhanPTI honestly believes that it is the people of Pakistan who have given him the mandate and not the powers that be, let him then try and honour the mandate and rule as a strong civilian Prime Minister. Lol. We will see how long that will last. — Yasser Latif Hamdani (@theRealYLH) July 26, 2018
Another Pakistani lawyer and writer, Ayesha Ijaz Khan tweeted that the election of Khan as the prime minister would mean that the role of women will become 'insignificant' in Pakistan given Khan's misogynist record.
And now some predictions for Naya Pakistan: 1) there will be lots of groups vying for control within the PTI resulting in mercurial hiring and firing, of the kind we've seen in the Trump administration; 2) maulvis will be allies and given key posts; 3) women will be insignificant

— Ayesha Ijaz Khan (@ayeshaijazkhan) July 26, 2018
Meanwhile, Awami National Party's Bushra Gohar called it Pakistani military's victory as Khan is alleged to have the army's backing.
Generals won; Pakistan lost! Reject General's Selection 2018 Dirtiest Elections 2018 #GE2018 — Bushra Gohar (@BushraGohar) July 26, 2018
People also questioned the delay in announcement of final election results with results not being out even till Thursday evening. PPP's Bakhtawar Bhutto Zardari mocked the Election Commission of Pakistan for the delay in announcement of results.
That awkward moment where polling ended 17 hours ago but still no results released for any of the areas @BBhuttoZardari is standing from... #Elections2018 #Pakistan

— Bakhtawar B-Zardari (@BakhtawarBZ) July 26, 2018
World
Pakistan foreign minister Shah Mahmood Qureshi also alleged that India's presence in Afghanistan 'larger than it ought to be'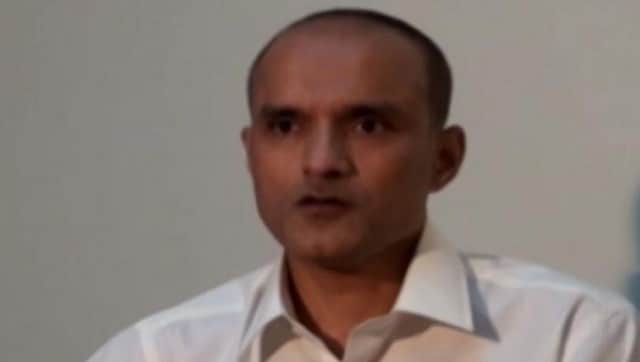 World
The bill, which seeks to provide further right of review and reconsideration, is in line with the judgment of the International Court of Justice in the case
First Cricket News
A controversy erupted after Pakistan last Thursday named uncapped Azam, son of former captain Moin Khan, in the T20 squad for the tours of England and West Indies, with many believing that his father is behind his selection.