Pakistan General Election: PPP, PML-N vie for spotlight as Bilawal Bhutto, Maryam Nawaz struggle to live up to parents' legacy
Will the July 25 general elections in Pakistan see the eclipse of the country's two preeminent political families?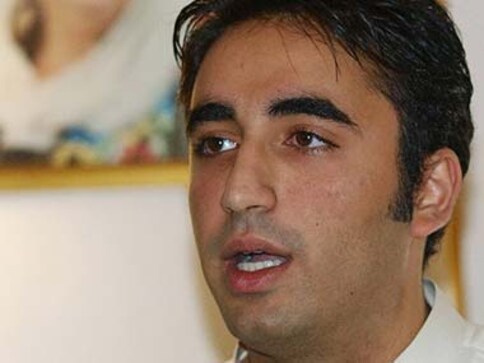 Islamabad: Will the July 25 general elections in Pakistan see the eclipse of the country's two preeminent political families? While the Bhutto and Sharif families have retained control of the parties they founded—the Pakistan People's Party (PPP) and the Pakistan Muslim League-(Nawaz)—their descendants seem unable to galvanise the electorate in their favour as their parents did.
Bilawal Bhutto, 29-year-old son of Benazir and grandson of Zulfiquar Ali Bhutto, is an absolute novice to the rough and tumble of the country's politics. While Nawaz Sharif's daughter Maryam Nawaz is out of the fray, the family is dependent on her cousins Hamza or Suliman Shahbaz to keep them in the political spotlight. The accountability court's guilty verdict against Sharif and daughter Maryam could not have come at a worse time for the father-daughter duo, especially since Maryam had been groomed to don the successor hat.
Bilawal inherited a party that has an image problem. Once unbeatable in its stronghold of Karachi, Bilawal is struggling to generate the kind of support his mother enjoyed as prime minister. It is not Benazir's political line that he is following but that of his father Asif Ali Zardari, which not many in his party support. Though he has surprised critics with some of his actions and statements, Bilawal's political stance is far from well defined. On the other hand, Maryam's rise to the top saw significant infighting within the party.
Then there is the issue of who will represent the Sharif family in the elections. Cousin Hamza Shahbaz Sharif, 43, is considered the front-runner as he is seen as a firebrand like his uncle Nawaz Sharif. He stayed back in Pakistan when the Sharif family took refuge in Saudi Arabia. Pakistani journalist Said Sajid Iqbal said: "What typifies Hamza more than Shahbaz for the leadership role is he is not as subservient to the army like his father and other party members like Chaudhry Nisar." But that is contradicted by interior minister Chaudhry Ahsan Iqbal who insisted "there is no crisis of leadership. Shahbaz Sharif is the designated leader while Nawaz remains the spirit of the party."
Bilawal's capability under scanner

The PPP does not have a leadership tussle. But given that Bilawal's convoy was pelted with stones by protesters, it remains to be seen whether he can convince voters he is capable of handling contemporary issues such as the severe water shortage in Karachi, a key issue here. Bilawal, educated in the West and having spent most of his youth there, is hardly a grassroots person and his ability to step out of the parents' shadow and offer viable solutions to the crises is in question.
As Michael Kugelman, deputy director of the Asia Program and senior associate for South Asia at the Wilson Centre, said, "The PPP won't become an electoral force again until Bilawal is able to sufficiently rally and energise the base."
Kugelman further argued, "Dynastic politics have been put on the defensive in South Asia. Increasingly, the established, family-run parties are seen as ossified and out of touch with contemporary realities." In Bilawal's case this was highlighted by the party's dismal performance in 2013. Bilawal is unable to create a counter-narrative which will resonate with voters. In fact, as one party worker said on condition of anonymity, "He is riding on the coattails of his father, his aunt also controls things. He is inexperienced and the party is using him as the face, nothing more." Bilawal did not respond to our requests for comment.
While it is obvious that family fiefs no longer have the same political heft they once did, Maryam, a silver spoon heiriess has, by all accounts,  been able to galvanise the masses.
Though embroiled in her father's corruption case, analysts and insiders say the Sharif family is in a far better position today than during the rule of General Pervez Musharraf whose coup in 1999 first toppled Nawaz and that resilience could just tip the scales in their favour, despite whatever changes may occur in the balance of power within the family. Says a report, Dynastic Politics in Punjab: Facts, Myths and their Implications, "Dynastic families in Punjab have been successful in making the generational transition, which suggests that they are not only resilient but also relatively stable enterprises."
Jibran Nasir shakes things up in Karachi
But this time, the Pakistan elections is not all about dynastic politics. One outsider with no political family backing whom many think could well spring a surprise is 31-year-old Jibran Nasir who is shaking things up in Karachi. Nasir contested the 2013 election on an Independent ticket. Today, there is an opportunity for independent candidates such as Nasir due to the division in the prominent Muttahida Qaumi Movement (MQM), a secular political party splintered due to differences between two leaders: Farooq Sattar in Pakistan and Altaf Hussain in London.
Pak Sarzameen, a pro-army party is also welcoming new entrants. Therefore, it is anyone's game. "To me, Jibran Nasir represents the best that Pakistan has to offer," said Kugelman. "He is a young, brave and articulate activist willing to take a fresh and bold way of thinking into the political sphere."
Nasir is challenging the status quo and seems to be able to connect with Pakistan's youth. He said via telephone: "Before I began campaigning, I was approached by a leading political candidate and told not to go ahead."
Nasir insists his party is "about issues, not personalities." He has criticised mainstream parties for avoiding issues such as missing persons, extra-judicial killings and the plight of the Ahmadis. Talking about the time he changed his Twitter icon to that of Abdus Salam, a scientist and an important figure in the Ahmadi movement, Nasir said, "Friends and close associates said putting a picture of an Ahmadi will hurt you. But I stand by this. My campaign is based on understanding the challenges of the electorate. My competition is not the likes of Bilawal or Maryam because they don't have any experience. I have always been involved at grassroots level where you learn what the real challenges are, that is what sets me apart."
Nasir was recently involved in an altercation with a police motorcade where he was roughed up by policemen and accused of looking for a sympathy vote in the polls. His response: "I am not angry about the slap but the way the police violate the rights of the ordinary man." His campaign strategy is to tap into the dissatisfaction among people on issues that the mainstream parties are ignoring.
And as the contestants slug it out, what of the Pakistan Army? The military has always played a key role in the country's politics and the 25 July elections will be no different. "Most Pakistani politicians who project themselves as something new retain links to some powerful key interests," said Kugelman. "One example is Imran Khan, whose party is widely believed to have the support of Pakistan Army, arguably the biggest political player in the country."
Suddaf Chaudry is a Rawalpindi-based freelance writer and a member of 101Reporters.com
World
The Pakistan government has deployed the Army in the Red Zone to 'protect important government buildings' after Imran Khan entered the federal capital amid rising tensions in the country
India
Pakistan's foreign minister referred to the 5 August 2019 decision to abrogate Article 370 in Jammu and Kashmir as well as the recent decision by the delimitation commission
World
Foreign Minister Bilawal Bhutto Zardari's two-day visit marks the 71st anniversary of the establishment of diplomatic relations between Pakistan and China