Pakistan General Election: Political parties, rights organisations decry 'blatant and aggressive' rigging ahead of polls
Human Rights Commission of Pakistan recently decried the 'blatant, aggressive and unabashed' attempts to manipulate the upcoming General Elections.
Human Rights Commission of Pakistan (HRCP), a widely-respected rights watchdog, recently decried the "blatant, aggressive and unabashed attempts to manipulate the outcome of the upcoming elections", in an unusually scathing statement, which was followed by a press conference.
Expressing their reservations regarding the prevailing political environment ahead of the General Elections, which are scheduled to be held in less than two weeks, HRCP said there were "now ample grounds to doubt their legitimacy".
The statement by HRCP follows scores of allegations, levelled primarily by the members of the former ruling party, Pakistan Muslim League (Nawaz) or PMLN, and more recently by Pakistan Peoples Party (PPP) as well, regarding the pressuring of their party candidates to either quit the race, or chance their affiliations.
In an unprecedented move, former prime minister Nawaz Sharif publicly named a senior Inter-Services Intelligence (ISI) officer of leading the campaign against his party.
The move came only a couple of days after a PMLN candidate from the southern Punjab city of Multan, Rana Iqbal Siraj, alleged that he was tortured by the officer of an intelligence agency to pressure him into not running the elections on a PMLN ticket. His fertiliser store was also reportedly raided by the said agency.
"They said they will destroy my business and harm my family," a Dawn report quoted him as saying.
However, only a day after his video recounting the incident went viral, he retracted his statement and instead claimed that the raid was conducted by the "department of agriculture", and he made a mistake in his previous allegations.
While the department of agriculture distanced itself from the allegations, his retraction became subject of social media jokes. "Department of agriculture" was added to an extensive list of euphemisms used to describe Pakistan's feared intelligence agencies.
In a press conference on 10 July, former PPP senator Farhatullah Babar, along with several other leaders, repeated similar allegations. "Our candidates in all the provinces are being forced to either quit the party, or contest the elections independently," he said.
He further said that at least three senior members of the party had officially written to the party leadership, naming the officers of a "security institutions" for pressurising and threatening them.
Repeating his stance in a press meeting on Monday, Babar, known for his principled stance on civil-military relations, said that "seeds of controversial and manipulated power transfer (has been) sown already".
Co-chairman of PPP, Bilawal Bhutto Zardari, also expressed bewilderment over the restrictions being imposed on his movement for election rallies.
Denouncing the "selective squeezing" of the political parties, HRCP added in its statement that "electoral opposition to two mainstream parties – the PML-N in Punjab and the PPP in Sindh – is being 'manufactured' in strategic areas."
For both PPP and PMLN, their biggest concern is the intimidation of their electoral candidates. For PPP, Sindh plays a crucial role in the upcoming elections, as its standing in other provinces keep deteriorating. Similarly, Punjab plays an important part in PMLN's election performance, as it has garnered maximum number of votes from there in the last two elections.
Hence, if the results from these "strategic areas" – as mentioned by HRCP – are altered, it could have a disastrous impact for the final position of both parties. Especially for PMLN, the south Punjab region is absolutely crucial to win – and that is where they are being hit. A number of strongly placed "independent candidates" would give a tough competition to the former ruling party.
Many analysts believe the Pakistan Tehreek-e-Insaf (PTI) is now in position to win the most number of seats, and along with the independent candidates and several smaller parties, it could potentially form the next government. However, the establishment now fears an alternative.
With the distance between PMLN and PPP closing rapidly, as they share similar sentiments over pre-poll rigging, there is an acute possibility of a coalition government, together with several other parties.
After the disastrous Senate elections, which saw PPP helping PTI, many experts predicted that a coalition government between the both parties, brokered by the military establishment, was on cards. However, the recent placement of PPP co-Chairman, Asif Ali Zardari, and sister, Faryal Talpur, on the Exit Control List (ECL), indicates a possible falling out with the establishment.
To top everything off, the deployment of around 375,000 military personnel at the polling stations on the election day and extending the First-Class Magistrate authority to the officers has increased the worries regarding doctoring the election results.
Referring to the "extraordinary powers" granted to the military, HRCP rightly insisted that "such measures are unprecedented and border dangerously on micromanagement by an institution that should not be involved so closely in what is strictly a civilian mandate."
However, Marvi Sirmed, a journalist and political analyst, believes whoever forms the government, the military's aim is to have a weak government at the centre – the one that is not in any position to make decisive legislative changes.
"Whichever coalition it is, the aim is to have a hung Parliament without any party gaining clear majority," she said, adding, "that government, formed with the help of several smaller parties and independent bloc, would be easy to blackmail and destabilise, if and when it is required."
"The military establishment, at this point, refuses to trust any politician in their entirety – be it Imran Khan or anyone else,"
"In PPP's tenure, for example, some constitutional amendments paved way for more civilian autonomy – much to the military's disapproval. Hence, they want to pre-empt any such attempt in the future," she asserted.
With election day just eight days away, it remains to be seen if PPP and PMLN come further closer in their stances regarding pre-poll rigging. The days following the elections are surely going to be contentious, full of protests and political manoeuvring.
The author is a journalist based in Berlin. He reports on human rights, conflict and censorship in Pakistan. He tweets @iamumer1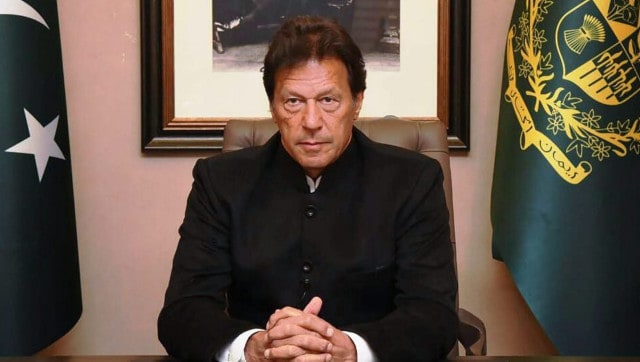 World
The Pakistan prime minister had earlier condemned the attack at Al-Aqsa Mosque and urged the international community to take immediate action to protect Palestinians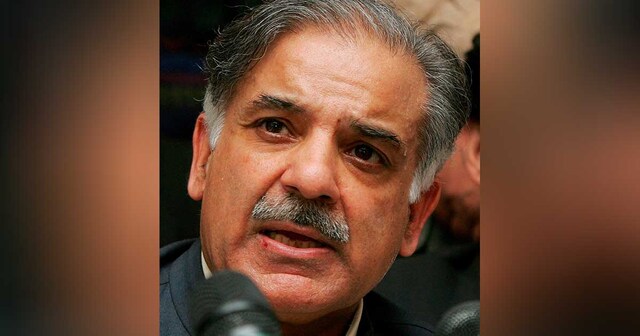 World
Earlier this month, the Lahore High Court had granted the Pakistan Muslim League-Nawaz chief permission to travel abroad once for medical treatment