Pakistan General Election: Imran Khan's PTI gains ground ahead of polls as Nawaz Sharif awaits corruption case verdict
New polls ahead of Pakistan General Election indicate a swing towards Imran Khan's party PTI as compared to similar nationwide polls in 2017, which put Nawaz Sharif's PML-N 8-9 percentage points ahead of PTI
Islamabad: The Pakistani opposition party led by former cricket star Imran Khan is gaining ground in opinion polls ahead of a 25 July general election, with one survey showing it pulling ahead of the ruling party and another showing it only slightly behind.
A survey by Pulse Consultant showed Khan's Pakistan Tehreek-e-Insaf (PTI) ahead with the support of 30 percent of respondents nationwide, compared to 27 percent for its main rival, the Pakistan Muslim League-Nawaz (PML-N). The Pakistan Peoples Party (PPP) was at 17 percent.
A separate nationwide poll by Gallup Pakistan had PML-N on top with 26 percent, PTI with 25 percent and the PPP at 16 percent.
Both polls were commissioned by Pakistan's Jang Media Group and were published earlier this week in its affiliated newspaper, The News. They each surveyed about 3,000 people, with a margin of error of 1.6 percent for the Pulse survey and 2-3 percent for Gallup.
The new polls indicate a swing towards Khan's party compared to similar nationwide polls in 2017, which put the PML-N 8-9 percentage points ahead of PTI.
Khan's political fortunes have improved since PML-N leader Nawaz Sharif was removed as prime minister by the Supreme Court last year over undeclared assets.
Sharif, who was disqualified from politics for life, now faces a verdict in an anti-corruption court today along with his daughter Maryam, who is running for the Parliament. The case, which concerns the purchase of luxury apartments in London, could see Sharif jailed and Maryam disqualified.
Sharif requested earlier this week that the authorities delay the verdict until he returns to Pakistan from London, where he is taking care of his ailing wife. He said he would be back as soon as his wife's condition improves.
"I want to hear that decision in person standing in the courtroom," he told a press conference in London televised live by Pakistani TV channels.
Asked if he would go back home regardless of the outcome in the case, Sharif said: "If it comes in my favour, or, God forbid, it comes against me, I will go back."
Sharif has accused the military and courts conspiring to oust him and using legal cases and intimidation to help Khan's PTI party, accusations denied by Khan, the army, and the judiciary.
Khan, a former cricket captain of Pakistan, has portrayed the legal cases as a long-overdue corruption crackdown on the PML-N, which he has labelled a graft-ridden "mafia".
Entertainment
Humayun Saeed will be essaying the role of Princess Diana's former companion, Dr Hasnat Khan in Season 5. For the uninitiated, Elizabeth Debicki features as Princess Diana in The Crown.
Entertainment
Imran Khan has opted for anonymity over fame. There is no chance of a comeback. Imran is just not interested in being a film star.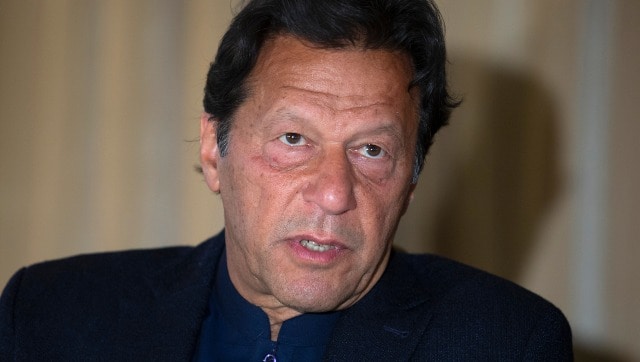 World
Bajwa, a close confidante of Khan, was to retire on 29 November 2019 at the end of his three-year original term but the prime minister gave the army chief an extension till 28 November 2022, citing the regional security situation