Pakistan General Election: 48 Dalit aspirants hold future of marginalised Hindu minority in their hands
At least 48 members belonging to Pakistan's Hindu community have announced their candidature from various seats, most of them from Sindh, the province where most of the country's Hindu population is concentrated in
Pakistan's Hindu minority, numbering less than two percent of the country's population, can at least dream of political representation. Their hopes lie in the hands of 48 aspirants who have decided to contest the 25 July general election to the country's Parliament. At least 48 members belonging to scheduled castes of Pakistan's Hindu community have announced their candidature from various seats. Most of them are running as Independent candidates from Sindh, the province where most of the country's Hindu population is concentrated in.
Of the 48, five have allegiances with the Dalit Sujaag Tehreek (DST), a movement which was initiated in 2016 aiming for the social upliftment of the Dalit community in Sindh.
DST chairperson Radha Bheel said injustice was the biggest motive behind the movement. "Despite being the most numerically powerful community among the minorities, we have been overlooked by the government in the job quotas. The 5 percent seats reserved for minorities in every government department are all grabbed by upper caste Hindus," Bheel said.
Bheel said she was disappointed by the major parties of the country. No Dalit has ever been given a party ticket, neither from general (open) constituencies nor in seats reserved for minorities. "We (Dalits) have always been sidelined by the political parties, nobody ever made any serious effort to take us to the Assemblies," Bheel said.
In March this year, Krishna Kohli became the first Dalit woman to be elected as member of the Senate. She was nominated by the Pakistan Peoples Party (PPP).
Women are at the forefront of the DST movement; out of five candidates contesting the general elections, three are women. There are two candidates running for the National Assembly while three are contesting polls for the provincial assembly in Sindh. All candidates belong to the lower socio-economic class of the society. One candidate, Lelan Lohar, is a street vendor who sells toys in the streets of Mirpur Khas. She joined politics and social work after the demise of her daughter at the age of 14 due to early pregnancy complications.
This, she claimed, gives her the motivation to work for the downtrodden segments of society, especially the women. "I don't want to continue this servitude to the waderas (feudal lords). We have spent our lives being subjugated, but I don't want the same for our children. That's why I am contesting against these powerful people," she said.
Although the DST hasn't unveiled any official manifesto, it has vowed to work towards providing clean drinking water and education facilities. Bheel criticised the PPP, which was in power in Sindh since 2008, for not providing basic healthcare and education facilities to people of the province.
Apart from Bheel and Lohar, other DST candidates are Tusli Balani, Daleep Kumar and Chaman Das. All candidates are fighting the political heavyweights of their respective areas. Balani and Kumar are contesting from Tharparkar while Das has been fielded from Mirpur Khas. These constituencies are all considered PPP strongholds.
Up against Balani will be PPP's Mahesh Malani from NA-222, an upper caste Hindu leader and parliamentarian since 2008. In PP-48, Bheel is against Zulifqar Ali Shah, a heavyweight candidate fielded by PPP.
And because these candidates don't come from financially affluent backgrounds, the DST has had to crowdsource the funds to pay the Election Commission of Pakistan's (ECP) fees. In fact, they are still dependent on funds to cover their electioneering expenses.
Following weeks of campaigning, the DST chairperson says she is happy with the response they have received. "We have no resources, but we have still ran a successful election campaign. We don't own cars so we traveled in rickshaws and motorcycles. This is all because of the passion and love the people have regarding our movement," Bheel added.
And shortage of funds isn't the only obstacle in their way; they are also being threatened by the powerful waderas she spoke of. Bheel says DST candidates' opponents are using every tactic possible to pressure them to withdraw their candidature. "One of our candidates, Chaman, is facing a lot of pressure from his in-laws to withdraw his nomination. They have threatened to take his wife back home with them if he doesn't," Bheel said.
With the election promises of equality, education and fundamental human rights for all, Bheel is quite optimistic that they will deliver good results on 25 July despite all the roadblocks.
Tribha Satyani, a Sindh-based political analyst, terms fielding Dalit candidates a positive development. He said movements like DST will help voice issues regarding scheduled castes in Parliament. "Although DST candidates winning their constituencies seems highly unlikely, it's a step in the right direction," he said.
Once the elections are behind them, Bheel says, they will register DST as a political party with the ECP. "This is just the start of our struggle. After the elections, we will target the next local bodies' election as well, and will do so with the same spirit," Bheel said.
According to the 2017 population census, Hinduism is the second largest religion in a predominantly Muslim majority country. Of the total population of 207 million, there are about 2.5 million Hindus.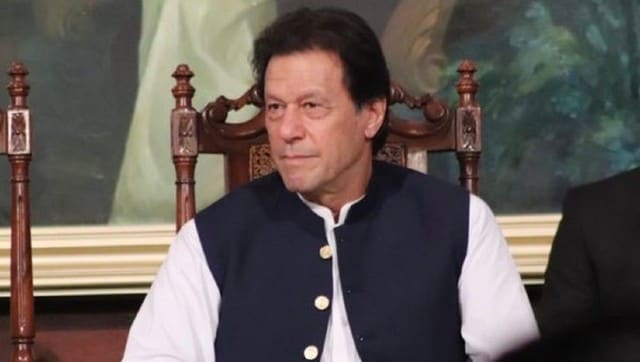 World
The main themes of the National Security Policy are national cohesion, securing an economic future, defence and territorial integrity, internal security, foreign policy in a changing world and human security.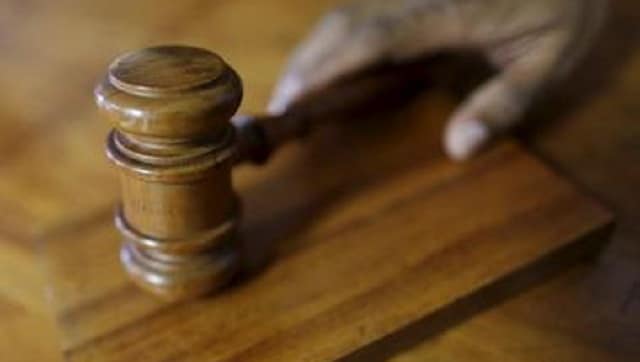 World
judge Athar Minallah said Tuesday that the navy had 'illegally' established Margalla Greens Golf Club, an 18-hole course adjacent to the country's top military university
World
Imran had on Tuesday said that despite 'unprecedented challenges', his government had to face during its three years in power, Pakistan's economic condition was still better than many countries of the region, particularly India