Pakistan General Election 2018: US concerned over participation of LeT-affiliated individuals in polls
The US State Department has expressed its concern to Islamabad about allowing LeT-affiliated candidates to contest in the Pakistan General Election
Islamabad: The US has raised concern over the participation of Lashkar-e-Taiba-affiliated (LeT) individuals in the 25 July election, according to a media report.
America has conveyed its concern to Islamabad, even as the European Union (EU) urged Pakistan to ensure "safe and secure conditions" for the polls.
"We have repeatedly expressed our concerns to the Pakistani government about LeT, including the participation of LeT-affiliated individuals in the elections," the US State Department said in a statement, according to the Dawn newspaper. The State Department noted that the Pakistan Election Commission had rejected the registration of Milli Muslim League (MML) in June, citing "its linkages to LeT, an internationally-sanctioned terrorist organisation", it said. The statement pointed out that the State Department also amended its Foreign Terrorist Organisation designation of LeT in April to add the MML as a Lashkar alias.
The State Department had in an earlier statement stressed the need for continuing the electoral process despite recent terrorist attacks targeting Pakistani politicians.
Meanwhile, the EU issued a statement in Brussels and urged Islamabad to ensure that electoral activities in all parts of Pakistan continued in "safe and secure conditions", the report said.
Japanese Foreign Minister Taro Kono said last week that Japan strongly hoped the general election would be held in July freely, fairly and peacefully, without giving in to terrorists who wanted to disturb the democratic process in Pakistan. In Washington, State Department's spokesperson Heather Nauert said that such attacks on political candidates and their supporters were "cowardly attempts to deprive the Pakistani people of their democratic rights".
The EU said that it expected Pakistani authorities to "take all the necessary steps to ensure that electoral activities in all parts of the country take place in safe and secure conditions". All political contestants and citizens should be able to "exercise their constitutional rights to participate in the forthcoming general elections without intimidation or fear for their security," it added. Notably, it has been reported that individuals of banned outfits were openly taking part in the elections and even forging alliances with mainstream political parties.
On 27 June, Pakistan's National Counter-Terrorism Authority (NACTA) officially removed the ban on Ahle Sunnat Wal Jamaat (ASWJ) and unfreezed assets of its top leader, Ahmad Ludhianvi. Ludhianvi reportedly met former prime minister Shahid Khaqan Abbasi, who is contesting from Islamabad, and announced support to him.
Earlier, Maulana Fazzlur Rehman Khalil, who is now chief of Ansarul Ummah, which he claims is a political party, and in the past was linked to the Harkatul Mujahideen (HuM) militant group, has announced support to the Pakistan Tehreek-i-Insaf (PTI) candidate in Islamabad.
PTI candidate Asad Umar after meeting Khalil announced on social media that Khalil had joined his party, headed by cricketeer-turned-politicial Imran Khan. Umar later corrected that the cleric decided to support him in the elections.
Similarly, supporters and nominees of Mumbai terror attack mastermind Hafiz Saeed are participating in election from the platform of the Allahu Akbar Tehreek after their Milli Muslim League was barred to contest.
Also, Tehreek-i-Labbaik Pakistan (TLP) of hardline Barelvi Sunni sect, and known for laying siege to the capital last year, had fielded candidates for more than 150 seats. However, the law minister of the caretaker government, Ali Zafar, on Friday announced that authorities were keeping tab on all banned groups and fully monitoring their activities.
World
The US president reportedly proposed to his Chinese counterpart that the leaders hold the summit in an effort to break an impasse in US-China relation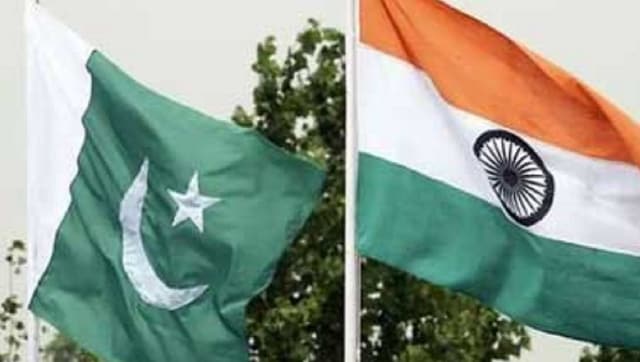 India
It is of course conceivable, that Islamic State recruits are being provided swimming-lessons. Even the most credulous consumers of propaganda, though, would concede the dossier falls short of homework.
World
The Quad summit will take place amidst China's aggressive behaviour in the resource-rich South China Sea.