Pakistan General Election 2018: Politicians, journalists, analysts raise concern about allegations of rigging
Even as the counting for Pakistan election 2018 is underway, allegations of rigging and manipulation of the election process have surfaced.
Even as the counting for Pakistan election 2018 is underway, allegations of rigging and manipulation of the election process have surfaced.
The short pace of counting and the fact that the results were actually expected by Wednesday morning have further raised suspicions.
Pakistan Muslim League-Nawaz (PML-N) president Shahbaz Sharif in Lahore outrightly rejected the results, alleging "blatant" rigging of the election, even though the vote count was underway, according to Press Trust of India.
Sharif warned his party would launch protests against the alleged rigging. He did not say who he believes could have rigged the polls, but allegations of manipulating the elections have been made against the country's powerful military.
"Some five other parties including PPP have raised the rigging issue in polls. After consulting them, I will announce the future course of action. Pakistan has suffered today," he told journalists at the press conference in Lahore.
"We will fight this injustice and use all options," he said, adding that there has been a "blatant violation" of the mandate.
I have not seen the kind of malpractices done today after the polling time expired in my whole political career. We heard complaints from the whole country that Form 45 was not being given & the polling agents of the party were driven out.

— Shehbaz Sharif (@CMShehbaz) July 25, 2018
Pakistan Peoples Party (PPP) chairman Bilawal Bhutto Zardari also tweeted last night, saying he had not received official results from any constituency he was contesting, despite it being past midnight.
It's now past midnight & I haven't received official results from any constituency I am contesting my myself. My candidates complaining polling agents have been thrown out of polling stations across the country. Inexcusable & outrageous. — BilawalBhuttoZardari (@BBhuttoZardari) July 25, 2018
Bilawal's sister Aseefa B Zardari also called the election process a "facade".
The ECP has abdicated all responsibility in this election and have been nothing more than pawns. From throwing out polling agents to withholding results, the facade has been stripped away. This is blatant rigging !

— Aseefa B Zardari (@AseefaBZ) July 25, 2018
PML-N senator Mushahid Hussain Syed too raised similar doubts on the election results. "This is the first time in Pakistan's history that five political parties have called a foul play in the polls and termed them massively rigged," he said. Some Pakistani journalists also tweeted about the delay in the start of polling.
Numerous complaints already from Punjab and KP particularly of late start of polling, absence of basic facilities, staff misconduct. Its just the first hour. — Syed Talat Hussain (@TalatHussain12) July 25, 2018
Huge turnout of voters in Punjab but slow-voting method being used in many key constituencies, as a result millions of voters will not be able to cast their votes. Slow-vote NA120 (last year's Lahore election where Kulsoom Nawaz won) strategy in place across Punjab

— Murtaza Ali Shah (@MurtazaViews) July 25, 2018
However, political analyst Zahid Hussain said allegations of rigging were common in Pakistan after polls. "After every election, we usually hear this kind of complaint, so this is nothing new. So each time the party which loses the election always has this kind of complaint," Dawn quoted Hussain as saying.
Arifa Noor, another analyst, told the newspaper that the Election Commission of Pakistan (ECP) was likely to set up an election tribunal to address such complaints. "They (the parties making allegations of rigging) will have to figure out how they are going to proceed with these allegations. Generally what tends to happen is that if something like this happens, the ECP sets up an election tribunal and most people who have complaints take their complaints to the tribunal," Noor said.
ECP, however, has already responded and has rejected the "blatant" rigging allegations. In an unusual press conference at 4 am local time, Chief Election Commissioner Muhammad Raza Khan congratulated the people of Pakistan for participating in the election process. He, however, acknowledged that the delay in announcement of election results has "caused some annoyance".
The CEC stressed the delay was on account of a new system - Results Transmission System - introduced by it.
"We were implementing it for the first time. Therefore, there was some delay," he said. Asked about the doubts and the allegations, he said: "We will prove ourselves that we did our job right."
With inputs from Press Trust of India
Photos
A series of rallies and events were held across India in an effort to raise awareness about AIDS on World AIDS Day. However, much needs to be done in the country. As per the data released by National AIDS Control Organisation in 2020, Maharashtra accounts for the highest number of new HIV infections in India with 8.54 lakh cases being reported in 2019 alone
Sports
In the first quarter-final of the day, Germany eked out a narrow 3-1 win over Spain in the shoot-out after both the teams were locked at 2-2 in regulation time, before Argentina beat Netherlands 2-1.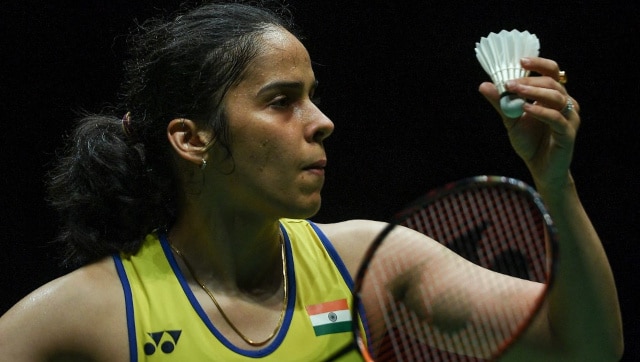 Sports
Nehwal, who has won a silver and bronze besides eight quarter-final finishes in the World Championships over the years, is recovering from a groin pull and knee injury.