Pakistan General Election 2018: Fierce battle between PTI, PML-N on the cards in Punjab
A fierce battle is expected between Pakistan's jailed former premier Nawaz Sharif's PML-N and cricketer-turned-politician Imran Khan's PTI in Punjab.
Lahore: A fierce battle is expected between Pakistan's jailed former premier Nawaz Sharif's PML-N and cricketer-turned-politician Imran Khan's PTI in Punjab in the 25 July general elections as the eastern province with a population of over 100 million will decide who will form the next government in Islamabad.
Of the total 272 National Assembly seats, 141 fall in Punjab, the most populous province of the country.
"Whosoever gets majority of the seats in Punjab will form the government at the Centre," renowned political analyst Dr Syed Farooq Hasnat said.
Unlike the 2013 polls when PML-N got an overwhelming majority in Punjab, this time around it will be a close fight between PML-N and Pakistan Tehreek-i-Insaf (PTI), he said.
"I believe PTI is ahead of PML-N in Punjab but how much it is ahead will be known on 25 July," Hasnat said.
The PTI needs at least 110 National Assembly (NA) seats across Pakistan to make a formidable coalition government. Close to 140 seats are required for a party to form the government.
"It is easy to predict that PTI is leading in the southern part of Punjab which has 46 NA seats but there is a close fight between PTI and PML-N in central and north parts that will determine the fate of both the parties," Hasnat said.
The Pakistan People's Party (PPP) which had won only two NA seats in 2013 polls is hardly seen in the race.
"The PPP hardly stands any chance to show better performance in the coming polls. It is simply not in the race in Punjab. However, the PPP is heading the rest of the parties in Sindh province and may grab the maximum number of NA seats from there," he said.
Hasnat is of the view that if PTI fails to get a majority in Punjab, it will be very difficult for it to form the government at the Centre.
"Apparently, it seems that a weak coalition government will be formed after the 25 July polls that will not be good for the country's economy," he said.
PML-N central information secretary Senator Mushahidullah Khan said that those thinking that PML-N can be routed in Punjab are living in a fool's paradise.
"See any latest survey or on ground realities in Punjab we are in a position to repeat the result of 2013 – sweeping Punjab," he said, adding that Sharif's narrative – give respect to the ballot – has made the people believe that they have to stand up against those forces which show no respect to their vote and throw out an elected prime minister.
"The people's response to our rallies especially in Punjab shows who is going to win. The PTI's campaign is only in the media. We will bag more than 100 NA seats in Punjab and form the government at the Centre," Mushahidullah claimed.
The people will vote for PML-N on 25 July and ensure freedom for Sharif and his daughter Maryam Nawaz who are serving their 10 and seven years jail terms in the Avenfield corruption case at Adiala Jail Rawalpindi, he said.
PTI senior leader Shafqat Mahmood disputed with the claim of Mushahidullah, saying not a single survey carried out by local and international organisations termed PML-N favourite in Wednesday's polls.
"People have made up their mind to vote for Khan, to vote for change. PML-N here had been in business for three decades. Now people want change. We will at least win 90 seats in Punjab and sweep the polls in Khyber Pakhtaunkhwa. We will form the government at the Centre with single majority (140 seats)," Mahmood said.
According to the Election Commission, over 3,400 candidates will contest on 272 general seats of the National Assembly, while 8,400 are running for 577 general seats of the four provincial assemblies.
The National Assembly is a democratically elected body comprising a total of 342 members, of which 272 are directly elected, 60 seats are reserved for women and 10 for religious minorities.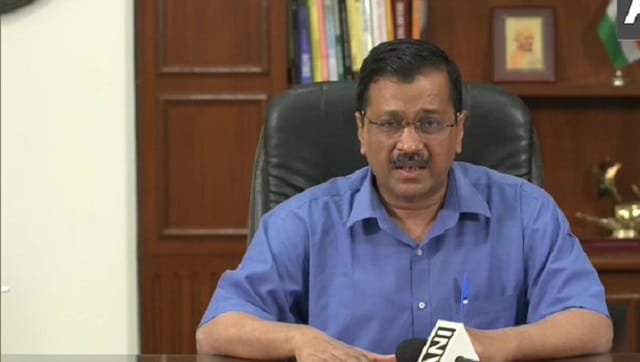 India
Under the AAP's 'Mission Punjab', Kejriwal will visit various places in the state in the next one month to rally support for the upcoming state election polls
First Cricket News
The enigmatic Akhtar's mercurial career was often dogged by injuries. Two years ago, Akhtar, 46, underwent a reconstruction knee surgery in Melbourne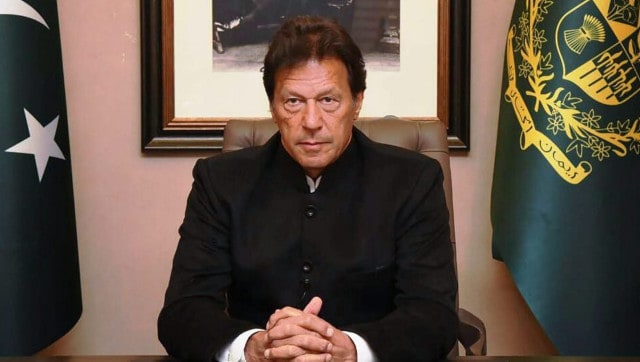 India
Earlier, there had been reports that Pakistan had blocked India's efforts to provide wheat to the Afghan people, amid the chill in relations between New Delhi and Islamabad over the Kashmir issue