Pakistan eyes Chinese J-20: It's time for India to trot in fifth-generation fighter race
It is apparent that the FGFA race will be speeding up in the sub-continent over the next few years.
Pakistan has evinced interest in acquiring the export variant of China's first fifth-generation fighter aircraft (FGFA). China recently showcased two of its advanced J-20 stealth fighters in a fly-over at an air show in Zhuhai, Guangdong province of China on 1 November 2016. This was the first, public show of the J-20 warplane which is regarded as a major breakthrough for China. The country otherwise mostly relies on Russian aircraft including advanced versions of Sukhois. The Pakistani Air Force also took part in the air show in Zhuhai flying its J-17 Thunder jets which are jointly manufactured by China. Pakistan reportedly is already in talks with China to buy the FC-31 - an export variant of the same aircraft. The FC-31 too was briefly flown in the 2014 Zhuhai air show.
The Zhuhai air show was a weeklong affair and the J-20 flew for the weeklong show every day, taking off from an airfield in nearby Foshan. The J-20 is a long-range radar-evading fighter jet equipped with air-to-air missiles, resembling Lockheed Martin's F-22 Raptor. China has reportedly built six prototypes of this FGFA. China is also developing the J-31 which is supposed to sequel American F-35 Lightning II. A People's Liberation Air Force (PLAF) official told the media that the J-20 was not being showcased on ground as public display as visitors could not be permitted to come close because of secrecy, stating, "J-20 contains many of China's top technologies in stealth aircraft plus other military secrets that include the J-20's body shape, the proportion of its wing and body and other secrets as aircraft experts can easily calculate its stealth parameters from its exterior."
India is going in for the development of its own FGFA jointly with Russia. In February this year, India and Russia revived talks on the delayed FGFA project after Defence Minister Manohar Parrikar approved the deal. The fifth-generation fighter jet will be on par with the capabilities of Russia's PAK-FA T-50 aircraft, a fifth-generation fighter, but since the jet will be designed over the next few years, it is likely to exceed in some specifics, in that it may be more advanced than the present version of Russia's PAK-FA T-50.
"The agreement has been completed on our end; we are ready to sign it. It is now down to the Indian side. There are some formalities to figure out, but I think it will be signed by the end of this year," Sergi Chemezov, CEO of Russia's Rostech State Corporation told The Economic Times. "The FGFA project will produce a state of the art fighter jet, and it will be the result of the work on Russia's most modern technology done by both Russian and Indian engineers. As Fifth Generation, it means fifth generation speed, ballistics and military equipment, avionics and stealth capabilities among other qualities," he said.
India and Russia have already inked military deals worth Rs 60,000 crore during the Brics summit held in Goa. Now, Russia is hoping to get another order on FGFA by end of the current year. Under the new offer, India will need to contribute $3.7 billion instead of $6 billion towards technological know-how and some three prototypes of the fighters. During the recent India-Russia Intergovernmental Commission on Military and Technical Cooperation co-chaired by Parrikar and his Russian counterpart Sergei Shoigu the FGFA project and upgrades of SU-31 aircraft in service with the IAF were discussed.
China's J-20 had earlier made news when its picture covered under a tarpaulin at Daocheng Yading airport in Tibet appeared during September 2016. This raised speculations that this FGFA may be deployed on the India-China border. However, the China Military Online then stated, "it is said that J-20 will be put into service soon but the China-India border is apparently not the ideal place for its deployment", adding, "In addition, the world's highest airport there does not have a complete set of supporting facilities and such shortage will impede the function of J-20." But then the aircraft parked there obviously had come for trials and necessary support and maintenance facilities at high altitude airbases in Tibet can be created concurrent to fielding of the J-20 albeit the China Military Online also commented, "If India is to deploy the BrahMos missile on the China-India border, then the Daocheng Yading airport will likely become its target."
It is apparent that the FGFA race will be speeding up in the sub-continent over the next few years. The China-Pakistan nexus has shown exponential growth since the PLA has made its strategic lodgment in Gilgit-Baltistan under the pretext of developing hydel projects. This has been further reinforced through the development of the China-Pakistan Economic Corridor (CPEC) in which China is investing $46 billion; $11 billion by the Chinese government and balance $35 billion by private companies of China. The CPEC is actually the strategic highway of China for land access to the Indian Ocean that is emerging as the centre of gravity of future conflict. Gwadar is coming as a Chinese naval base under the pretext of a trade base or 'Strategic Support Base' as China would like to portray.
The IMF and economists have warned that the CPEC may be a debt trap for Pakistan as repayment obligations that come with this investment will be serious. But there should be no doubt that China will see it through because of her own strategic interests, especially given that the Pakistani military hierarchy has more or less acquiesced to let Pakistan become a satellite state of China. That is why China is developing Gwadar port and its infrastructure including airfield through Chinese companies on a gratis basis. Gwadar, together with Pakistani naval bases at Omari and Karachi would give China extended reach and dominance over the Indian Ocean Region (IOR), the Arabian Sea and the Persian Gulf. Purchase of export version of the Chinese J-20 may draw Pakistan more into the debt trap but then China can always extend soft long-term repayment plan, even lease some of these aircraft for long periods. At the same time, basing of these aircraft flown by PLAF is also very much possible under the pretext of training, exercises etc. India needs to accelerate its proposed FGFA development jointly with Russia.
The author is a veteran Lieutenant General of the Indian Army.
Find latest and upcoming tech gadgets online on Tech2 Gadgets. Get technology news, gadgets reviews & ratings. Popular gadgets including laptop, tablet and mobile specifications, features, prices, comparison.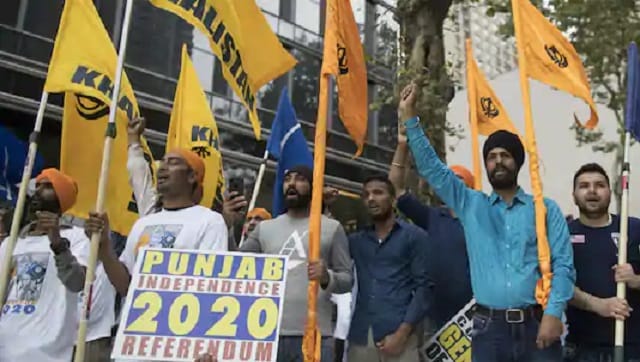 India
There's been no time in our recent history when it has been more important to have a genuine conversation on what went wrong in Punjab, and why — but that would take real courage, something which comes a lot less easily than outrage
India
History is replete with biases and politics is pregnant with contradictions. Thus, the pursuit of innocuous history and pristine politics is not only factually erroneous but also intellectually untenable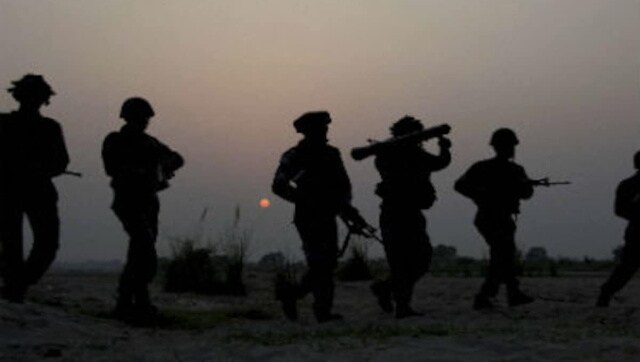 World
Unlike Israel, India has not worn its successes in secret missions on its sleeves