Pakistan Election Results 2018: Imran Khan's PTI pulls ahead of pack; PML-N, PPP allege rigging and manipulation
Imran Khan's Pakistan Tehreek-e-Insaf (PTI) surged ahead on Wednesday with the party leading in over 100 seats even as PML-N, PPP and many other parties claimed poll-rigging and manipulation.
Imran Khan's Pakistan Tehreek-e-Insaf (PTI) surged ahead on Wednesday with the party leading in over 100 seats even as PML-N,  PPP and many other parties claimed poll-rigging and manipulation.
Pakistan Muslim League-Nawaz leader Shehbaz Sharif held a press conference and announced that he rejected the outcome of the polls, and describing it as "shameful".  "We will use all political and legal options for redressal of these glaring excesses. This is an outright rigging and the results based on massive rigging will cause irreparable damage to the country. Election Commission of Pakistan completely failed in its main responsibility of holding free, fair and transparent elections. A serious blow has been dealt to the democratic process of the country. We are convening the meeting of the party's central executive committee tomorrow to decide on the next course of action. We will then hold consultations with other political parties to agree on a shared set of actions. This matter cannot be allowed to go unattended," Shehbaz said in a series of tweets.
He also said, "I have not seen the kind of malpractices done today after the polling time expired in my whole political career. We heard complaints from the whole country that Form 45 was not being given and the polling agents of the party were driven out."
Bilawal Bhutto tweeted:
It's now past midnight & I haven't received official results from any constituency I am contesting my myself. My candidates complaining polling agents have been thrown out of polling stations across the country. Inexcusable & outrageous.

— BilawalBhuttoZardari (@BBhuttoZardari) July 25, 2018
Bilawal Bhutto's sister Aseefa Zardari slammed poll panel for acting like 'pawns'. "The ECP has abdicated all responsibility in this election and have been nothing more than pawns. From throwing out polling agents to withholding results, the facade has been stripped away. This is blatant rigging," she claimed.
The election results were expected to be released by 2 am local time according to a rule of the Election Commission of Pakistan, however, according to Samaa TV, only 25 percent votes were counted till 1.15 am local time. Pakistani media reported that there were problems with the Result Transmission System of the National Database and Registration Authority (NADRA) which delayed results.
According to analysts, Khan's popularity represents the changing demographics of Pakistan especially since the cricketer-turned-politician has a huge following among the youth.  PTI registered a massive win in the Peshawar region. The party won all the five National Assembly seats, while it bagged 11 out of the 12 provincial seats. Peshawar V (PK-70) was the only seat that they lost out to ANP candidate Khush Dil Khan with a slim margin. In Khyber Pakhtunkhwa, where the party had emerged as the leader, and formed a government in the alliance it was leading above the halfway mark. Anwar Taj of PTI won the NA-23 in Charsada, Khyber Pakhtunkhwa. Awami National Party leader Asfandyar Wali Khan lost the election to NA-24 in Charsadda to Fazal Muhammad Khan of PTI.      
  Polling marred by violence, poll violations Polling started early in 840 constituencies in both the National Assembly and four provincial assemblies amid reports of poll violations, clashes between supporters of different political parties, a suicide attack in Quetta, Balochistan that killed 31 and injured over 40 and allegations of the government forces knowingly slowing down the election. At least six parties, including the far-right religious outfit Tehreek-e-Labbaik, and centrist PPP have complained of alleged blatant violation of electoral procedures.
Musadik Malik, a PML-N senator, told journalists that the rigging focused on constituencies, where there was a tight race between his party and the PTI was observed. "Our polling agents said it was security forces who told them to leave," Omar Quraishi of the PPP, told The Guardian. PPP's Mustafa Nawaz Khokhar said that election rules have been blown up and Election Commission is not ready to take any action. Independent candidate Jibran Nasir had tweeted that supporters of Tehreek-e-Labbaik, a Sunni Barelvi group, had attacked its facilitation camps in Chandio village in Karachi for the second time on Wednesday.
Second attack by TLP on our facilitation camp ripping off banners now at Chandio Village. We have informed authorities again but fail to understand what LEAs on ground are doing. — M. Jibran Nasir (@MJibranNasir) July 25, 2018
Both PPP and PML-N alleged that government forces knowingly delayed the polling, and sought an hour extension from in polling time, but the ECP rejected it. PML-N spokesperson Maryam Aurangzeb spoke to the media and said that the party had reservations and will not allow anyone to rob mandate. She further said that during counting PML-N polling agents were asked to leave the place.
Even during the run-up to the elections both PPP and PML-N had alleged pre-poll rigging and claimed that the military was meddling into the election — a charge the Pakistan military rejected.
As The Guardian had reported earlier, anti-military protests were also reported outside Pakistan Army headquarters in Rawalpindi ahead of polling day, with crowds throwing stones at trucks carrying soldiers with the slogan of "Death to Khalai Mahklooq' (which is another word for the ISI and its military controllers).
During the run-up to the election, Siraj Raisani of Balochistan Awami Party (BAP), Haroon Bilour of Awami National Party (ANP) and Ikramullah Gandapur of PTI, were killed in three separate suicide bombings. The bombings took the lives of over 200 people and hundreds of injured. Ikram Khan Durrani, former chief minister KP and a candidate of Muttahida Majlis-e-Amal (MMA) survived in two consecutive bomb attacks.
The election in eight constituencies, two of the National Assembly and six from provincial assemblies were postponed by the Election Commission of Pakistan (ECP) for different reasons. The candidate in one provincial assembly seats has been declared winner unopposed.
ECP's performance questioned
The ECP's performance was questionable in several polling booths. According to reports, polling in one booth in Sialkot hadn't started till afternoon whereas polling were postponed temporarily due to power failure and the shortage of ink. In North Waziristan's Khaisor village, poll officials didn't turn up, preventing over 1200 from exercising their franchise. There were also reports of polling officials misbehaving with voters and poll monitors not being allowed to perform their tasks.
The Human Rights Commission of Pakistan (HRCP) also rapped the ECP saying that the political content of its work has fallen short of expectations. "Polling schemes were poorly rationalised, with many voters in the Lahore Cantonment, for instance, indicating they did not know where to go to vote," it said.
This was not the only issue that HRCP had with the ECP. "The Commission also notes that, in some places, polling staff appeared to be biased toward a certain party, with voters who had received slips from another party's stall being turned back on flimsy grounds. In at least one instance, women voters reported being asked whom they intended to vote for," the HRCP said in the statement.
The ECP had established as many 85,058 polling stations and 244,687 polling booths throughout the country while total number of 819,119 male and female polling staff including presiding officers, assistant presiding officers and polling officers will perform their duties.
Fear keeps votes at home in Khyber Pakhtunkhwa
In Peshawar, the capital of Khyber Pakhtunkhwa province, several voters refrained from voting out of fear. In many localities, women were stopped from polling their votes. According to Khyber Pakhtunkhwa Commission for Status of Women (KPCSW), it received around 15 complaints regarding barring women from voting in Hazarkhwani, Badbher and Achini localities of Peshawar.
"This is selection not election, therefore I am not coming to vote," said Shakeel Behrawar Khan, a resident of Hayatabad locality in Peshawar.
While the death of Haroon Bilour of the Awami National Party had already created an environment of fear among voters, the Peshawar Deputy Commissioner's statement that the district government has arranged for 1,000 coffins in case there is an emergency also forced many to stay home. Low attendance was observed in several ANP polling booths especially since the party has been one of the main target of terrorist attacks in the province.
"My father instructed me strictly to poll vote and come back home as soon as possible," said Muhammad Ahmad, a resident of Nauthia locality in Peshawar.
Voters and candidates
There were a total 11,673 candidates including 3,428 of National Assembly and 8,245 of the provincial assemblies in the run. As many as 1,623 candidates on NA seats and 4,389 candidates on provincial assemblies contested the election as independents.
According to the data released by ECP, total 95 political parties took part in the 2018 General Election of the total 120 enlisted political parties of the ECP. Similarly, 88 political parties fulfilled the mandatory condition of giving 5 percent tickets to women out of the total candidates fielded. A total of 105,955,409 (59,224,263 male and 46,731,146 female) voters were expected to exercise the franchise to elect their representatives for 270 constituencies of National Assembly out of total 272 and for 570 constituencies of four provincial assemblies out of total 577. Though the official polling percentage was not released, reports claimed that according to conservative estimates it was lower than 2013, which had witnessed a polling percentage of 55 percent.
With inputs from Fawad Ali, 101Reporters.com, and Imran Mukhtar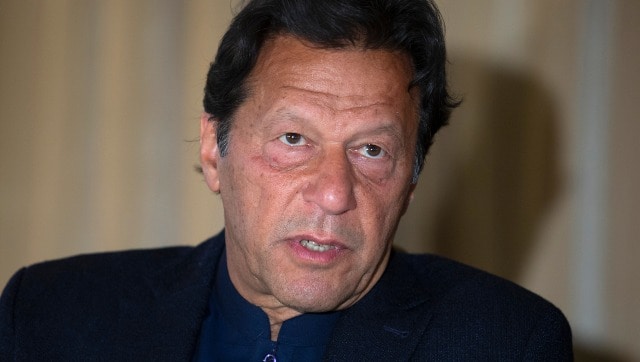 World
How much of a long rope the army leadership gives to the Imran Khan government may depend on a variety of complex factors over the next few months
World
Prime Minister Imran Khan on Sunday announced Tamgha-i-Shujaat (civil award for bravery) for the victim's colleague, Malik Adnan, who tried to rescue him from the mob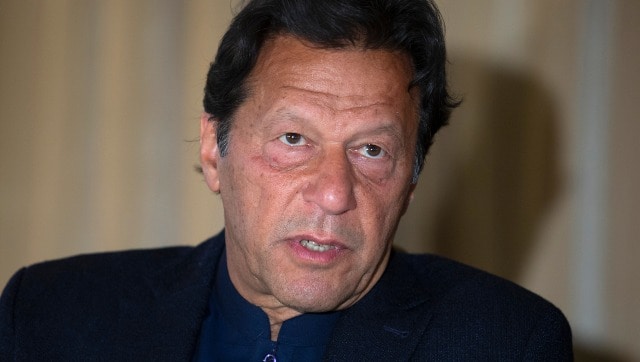 World
Several gruesome video clips shared on social media showed a mob beating the prone victim while chanting slogans against blasphemy. Other clips showed his body set ablaze, as well as the overturned wreckage of what was said to be his car.