Pakistan Election Results 2018: From rigging booths in rural areas to crackdown on parties in cities, how military aided PTI's rise
Imran Khan was portrayed as a messiah in the land of the pure by the national media while Sharif was shown as a symbol of evil. And this game started a year ago, if not more.
The general elections in Pakistan were full of surprises and shocks, some we have heard and seen, the others would have to still wait. In the early hours of Thursday morning, we tried entering one of the polling stations at Islamabad's NA-53 constituency, but were told media persons cannot go in with their cell phones, cameras and notes. It was shocking. Whispering into my ear, a German colleague asked me if journalists were treated the same way back in 2013.
I made a few calls and learnt that journalists did have a free hand in Islamabad when it came to reporting and visiting polling stations with their equipment in 2013. Some in the neighbourhood were questioning how the elections were expected to be transparent if journalists were not allowed to report freely.
Eventually, journalists had a sigh of relief when they were told they could visit the polling station one at a time, though they couldn't spend much time inside with their equipment. And one by one, on the basis of their teams, the security officers called the journalists to see what was happening, and they could carry their cameras as well.
The question of rigging
Even before polling day, the issue of rigging elections had been highlighted. The crackdown on Pakistan Muslim League-Nawaz (PML-N) workers helped its arch-rival Pakistan Tehreek-e-Insaf (PTI). PML-N chief Nawaz Sharif was portrayed as a criminal and the media was ordered to keep mum and to stop using the term "former prime minister of Pakistan" for Sharif.
Imran Khan was portrayed as a messiah in the land of the pure by the national media while Sharif was shown as a symbol of evil. And this game started a year ago, if not more.
It's a known fact, at least in urban areas, that it's impossible for the establishment to directly get involved in rigging elections, like it does in rural areas. So what it does in the cities is to create a divide within a political party's votebank, which may result in the party suffering a defeat. This was also on display with the PML-N, by using the carrot and stick policy, while dealing with its party workers.
In rural areas, however, they control everything — from the ballot boxes to the polling stations.
"The army and the Military Intelligence personnel are snatching the identity cards of our supports in different areas to stop them from polling," tweeted Mohsin Dawar, a founding member of Pakthun Tahafuz Movement, and provincial candidate for Khyber Pakthunkwa.
Approximately 60 percent of Pakistan's population lives in rural areas. These places rarely get a chance to make it to the national media, thereby making it easy for the manipulators to select their favorite candidates.
While requesting anonymity, a Pakistani senator from Balochistan said, "Just a day before the election, the establishment shifted ballot boxes to its headquarters and started stamping to support its candidate. In many constituencies in Kech district, particularly in areas along the Iran border, such as Buleda and Tump, where insurgents control large swathes, the ballot boxes have been given to the candidates favoured by the establishment. And they are all supporting the newly established political party, the Balochistan Awami Party."
Many such incidents have been reported from Balochistan itself. Rubina Baloch, a resident of Mashkay, one of the most troubled towns in the troubled province, said, "In Jebiri, Ronjan and Konaro of PB-44 Awaram-cum-Panjgoor, I could see no ballot boxes though polling stations had opened. This is how elections are held in Balochistan."
"The security officials came up with the ballot boxes around 12 o'clock, but by 4 pm, they shut down the doors of the stations for the public. And they invited their favorite candidate in the station after closing it down," she added.
Security situation
A guard at a polling booth told us that Islamabad is "on high security alert" because of the deadly attack in Balochistan. But despite the heavy presence of the army, the frontier corps and assorted law enforcement agencies, the restive province remains vulnerable. Religious forces, not only in Balochistan but also in the rest of the country, are given a free hand by the State in countering nationalist forces, while these elements now operate independently of their former handlers and create mayhem whenever they want to.
Less than two weeks before polling, a suicide bomber detonated himself in Mastung, killing 151 persons and wounding 177. The blood on the walls in Balochistan hadn't even dried that another suicide bomber killed himself and 31 others at a polling station in Quetta. "We were naive to think that this election would be more peaceful than the last ones. Elections are always violent in the country, and this fear hasn't let people leave their homes and cast their votes either," said Rasheed Baloch, a local journalist based in Quetta.
Yasmeen Lehri, a provincial candidate, called it a security lapse, adding, "The forces have failed to provide us security. And they also have failed in conducting peaceful elections. A transparent election is a myth in the land of pure."
Is history repeating itself?
Back in 1970, Pakistan conducted its first ever electoral cycle. The Awami League won the election by a landslide, but the party's mandate was not accepted by the authority in the power corridor. The league was not accepted as the representative party of the masses which resulted in a catastrophe.
However, one thing is common to both 1970 and 2018: The public mandate is not accepted. Last time, it was the establishment who ignored the reality that the league had emerged as victorious, while recently, the PML-N's mandate might be manipulated by blatant rigging.
This election wouldn't pave the way for a democratic or peaceful Pakistan. If things do go in the way intended, there would be a power tussle in Punjab and elsewhere. The establishment would try and suppress it. But the people won't take it lying down. It would be turned into another disaster if the true representatives aren't accepted by the establishment.
Find latest and upcoming tech gadgets online on Tech2 Gadgets. Get technology news, gadgets reviews & ratings. Popular gadgets including laptop, tablet and mobile specifications, features, prices, comparison.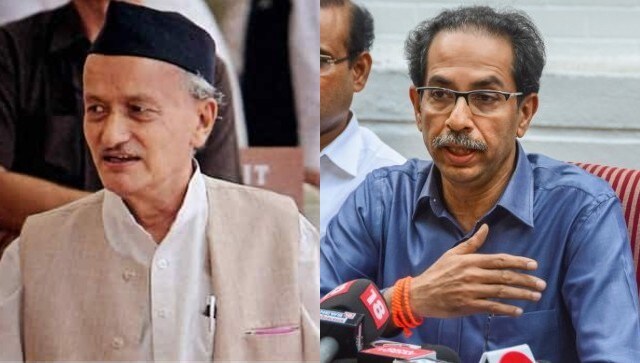 Politics
Governors must loathe appearing as agents or appointees of the Central Government if they are to maintain their impartiality and the confidence of their ministers
Sports
Bhimani was one of the most recognised English voices of the 1980s.
First Cricket News
Gul made his international debut in an ODI in 2003. He played his first Test that year itself. His last Test was against South Africa in 2013.