Pakistan Election: Imran Khan should start tenure on a friendly note with India by releasing Kulbhushan Jadhav
As Imran tests the waters with India and catapults the Kashmir issue to the forefront, it's necessary for New Delhi to call the new Pakistan government on the fresh start he is promising.
The media in Pakistan is bemused at the saturation coverage given by its Indian counterparts to Imran Khan. Pakistani expats in the Middle East cannot understand why a pantomime political charade should be subject to such intense interpretation. The more cynical Pakistanis don't believe anything will change with Imran at the helm. And it's not like he will have more power than the district collector.
The civil administration, with its fancy democratic titles, is still just an adjunct repository placed in a corner of the corridors of power. This is precisely why India's fascination with every little teeny weeny aspect is so intriguing to the Pakistani expats.
But even as Imran tests the waters with India and catapults the Kashmir issue to the forefront, it's necessary for New Delhi to call him on the fresh start he is promising. He must show us both — the honesty of his intent, and the capability to do things unilaterally. To make a good start, he can give us back Kulbhushan Jadhav, the Indian Navy commander we have all regrettably forgotten.
Jadhav is in your jail, Imran, get the key and unlock the door. Not only will you be saving a life so wrongly incarcerated by your predecessors, but it will also underscore that you march to your own drumbeat and are not a puppet on a string. Even if he were to make the gesture only as part of a clever ploy engineered to disarm the Indians and make them feel grateful and obligated, he must do it, just to show us that his words have compassion. Otherwise, they are just words and words are cheap.
The sands in that specific case are running low, and the August deadline looms. In fact, even the International Court of Justice (ICJ) had marked 17 July as the final date for written submissions from both sides. Five days earlier, India had petitioned the ICJ to ensure Jadhav was not executed. We don't even care if you have to conduct a charade, insist on his guilt as a spy (though why a naval officer would have had any expertise in a landlocked region), and then get him a presidential pardon. Just send him home to his country and his family.
And while we're on the subject, Pakistan reportedly has another 13 so-called agents in its custody. India has 30 of theirs in Indian jails, of which several have been charged with spying. Two of them were technically released though they were suspected of being ISI agents. But Pakistan refuses to recognise them as its citizens, so they still languish behind bars.
Sajeed Munir was let go after 12 years in a Bhopal jail, while Masood Akhtar did 14 years in Ambala. Pakistan should take the duo back home, and give India Jadhav in return.
A fresh new list of those held in custody was supposed to be exchanged on 1 July, so both countries can use that list as the chalk for writing this new chapter. If this were to happen, the phrase "wiping the slate clean" could actually ring true. But if the new regime allows the Jadhav execution to proceed, there's unlikely to be any improvement in India-Pakistan relations.
Furthermore, the new government should also begin work on disbanding the many terror camps that have sprung up there, according to a dozen official sources. As a matter of fact, only two weeks ago, the army personnel actually aided the movement of terrorist camps near Muzaffarabad to have them relocated to Manshera, Jhelum. That is how intimate the nexus is, prime minister-in waiting, so even out the cricket field and invite India to join you in ending this scourge.
India
Pulwama disctrict commissioner Baseer Ul Haq Chaudary said the villagers were in illegal possession of the land all these years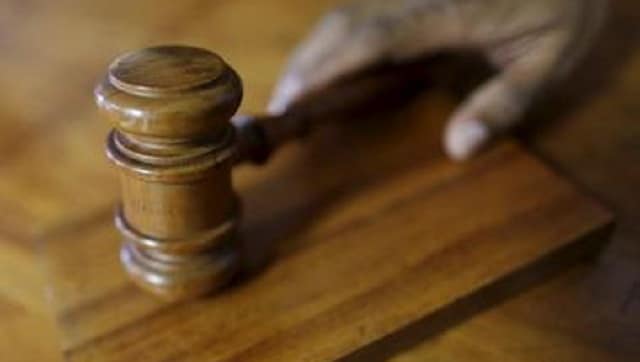 India
Big data and machine learning can transform how we handle dispute resolution and may do wonders
India
For decades, Indian liberals have controlled the levers of power. They have conditioned everyone to think in a certain way about who is important and who is not. While they have had to yield the levers of power, the mental conditioning is harder to get out of our heads