Pakistan Election 2018: PTI, PML-N candidates woo custodians of shrines, right-wing groups to gain advantage
In the run-up to the 2018 Pakistan general elections, a majority of candidates of mainstream political parties have got the support of custodians of shrines, commonly known as 'pirs' and banned outfits, which has further polarised society on religious grounds.
Editor's note: In the past, ethnicity was one of the major factors influencing voters in Pakistan. However, the 2018 general elections has witnessed an increase in the number of religious parties contesting the election, and it is feared that they may divide the vote bank further on the basis of schools of Islamic thoughts. In a multi-part series, Firstpost looks into the different religious parties in the fray, and how their presence will impact the results on 25 July.
Islamabad: In the run-up to the 2018 Pakistan general elections, a majority of candidates of mainstream political parties have received the support of custodians of shrines, commonly known as pirs and banned outfits, which has further polarised society on religious grounds.
While some political parties have shown their concerns over the participation of activists of banned outfits in the 25 July election, when it comes to the contests at constituency-level, all major political parties, Pakistan Tehreek-e-Insaf (PTI), Pakistan Muslim League-Nawaz (PML-N) and Pakistan Peoples Party (PPP) have battled to get the support of pirs (the spiritual leaders), extremist religious groups and proscribed organisations.
Earlier this month, PTI chairman Imran Khan visited the Shrine of Golra Sharif in Islamabad and sought support from its custodian pir Nizamuddin Jami. The pir agreed to support PTI and said his devotees would vote for PTI this time.
Last week, Zulfi Bokhari, Imran's chief of campaign for NA-53—the constituency from where he is competing—met one of the custodians of Islamabad's Bari Imam Shrine and consequently received the support of pir Syed Ali Gilani for Khan.
The pirs have played a role in Pakistani politics in both before and after Partition. There are shrines all over the country but a majority of them fall in Punjab and Sindh. The custodians of a majority of these shrines are either participating in the elections or supporting candidates. Because of their huge following, they influence the vote bank and consequently remain part of the country's powerful elite, directly or indirectly.
PTI vice-chairman Makhdoom Shah Mehmood Qureshi is head of "Ghousia Jamaat" and custodian of a famous shrine in Multan. He has a large following in south Punjab and Sindh and is contesting from both provinces. Pir Sahib Pagara, the spiritual leader of Hurs in Sindh, is the head of his own party: Pakistan Muslim League-Functional (PML-F).
Pagara is contesting the election in Sindh under the banner of Grand Democratic Alliance (GDA). The pir of Hala and head of Sarwari Jamaat belongs to a family in Sindh which has been contesting elections on the PPP platform for decades.
In south Punjab's Rahim Yar Khan district, PTI candidate Makhdoom Khusro Bakhtiar is contesting against the PPP's Makhdoom Shahab Uddin. Both are cousins and belong to Mianwali Qureshian shrine. Another pir, Hamid Saeed Kazmi, a former federal minister for religious affairs, is contesting as an Independent from the same district.
The custodians of Sultan Bahu Shrine of district Jang, Punjab, are contesting elections on the PTI tickets from two constituencies. Faisal Saleh Hayat, custodian, Shah Jewna Shrine of Jang Makhdoom district, is contesting on a PPP ticket from NA-114. His relative Syeda Sughra Imam is also in the running in NA-115 as an Independent candidate.
Muhammad Amir Rana, a political analyst and director of an Islamabad-based think tank, said it was not necessary that devotees would vote only after being instructed by pirs. "Even pir Pagara lost an election," he said. He said the religious vote bank would increase in Pakistan from around 3 percent to 5 percent because a number of religious groups are in the race.
And it can even go above 5 percent if Muttahida Majlis-e-Amal (MMA), an alliance of mainstream religious-political parties, gets a large number of votes, he added. He said the vote bank of Sunni Barelvis had concentrated because of Tehreek-i-Labbaik Pakistan's participation.
Political parties get support of banned outfits
Last week, PTI leader Asad Umar met with Maulana Fazal ur Rehman Khalil, an extreme right-wing cleric who has been placed by the United States on its terror watch list. Khalil announced his support for Umar, who is contesting from Islamabad's NA-54. Khalil heads his own religious group: Ansar ul Ummah, which is also on the US terror list. He is the founder of Harkat-ul-Mujahideen (HuM), a militant group that has been designated as a terrorist organisation by the US. Besides this, a number of candidates of mainstream parties have got the support of the banned Ahle Sunnat Wal Jamaat (ASWJ).
The banned ASWJ is the new name of Sipah-e-Sahaba Pakistan (SSP), which was banned by the government for creating sectarian violence. Lashkar-e-Jhangvi (LeJ), an offshoot of SSP, was also banned on similar charges.
Many activists of the banned ASWJ, formerly known as defunct Sipah-e-Sahaba Pakistan, are either contesting elections from the platform of Pakistan Rah-e-Haq Party or as Independents. The sectarian group has fielded 70 candidates for the National Assembly seats and over 100 candidates for the provincial Assembly seats.
Maulana Mohammad Ahmed Ludhianvi-led ASWJ has announced its support for the candidates of other mainstream parties—the PTI, the PML-N and a few of PPP—from where it has not fielded candidates.
The candidates of mainstream political parties who have got support of ASWJ include former prime minister and PML-N candidate Shahid Khaqan Abbasi, former premier and PPP leader Syed Yousaf Raza Gillani, former interior minister Chaudhry Nisar Ali Khan, former religious affairs minister and PML-N candidate Sardar Muhammad Yousaf Muhammad Yousaf and PTI candidate Abdul Aleem Khan.
The others who have also received the stamp of approval are Awami Muslim League chief Sheikh Rasheed Ahmed, who is contesting from Rawalpindi's NA-62, PTI candidate Ghulam Sarwar Khan from NA-63 (Rawalpindi), PTI candidate Sadaqat Ali Abbasi from NA-57 (Murree). ASWJ is also supporting Dr Nisar Jutt, a PTI candidate from NA-106 (Faisalabad) and Iftikhar Nazir, a PML-N candidate from NA-153 (Khanewal).
In Karachi, the ASWJ has announced its support to PTI candidates Faisal Vawda (NA-249) and Najeeb Haroon (NA-256). ASWJ leader Allama Aurangzeb Farooqi, who is also a candidate from NA-238 (Karachi), has made an electoral alliance with the provincial Assembly's candidates of PML-N and PTI to defeat the PPP candidates.
Recently, the Islamabad chapter of ASWJ announced its support for Abbasi after he visited its office in the capital and requested the party to support him in the elections.
Oneeb Farooqui, the spokesman of ASWJ, said a number of candidates from mainstream political parties sought its support and would receive assistance at the constituency-level. "All these candidates approached the ASWJ on an individual basis and visited our local offices to seek our support," he said.
Last month, the federal government, by request of the Punjab home department, removed the name of ASWJ chief Maulana Muhammad Ahmed Ludhianvi from the Fourth Schedule: a local terror watch list. Ludhianvi is contesting election from NA-115 (Jhang) as an Independent candidate.
Read Part I: Pakistan election: Radical parties likely to dent right-wing PML-N's vote bank, help Opposition in tightly-contested seats
Business
This isn't the first time CAIT, which has been demanding a codified law for e-commerce since 2017, has taken aim at Amazon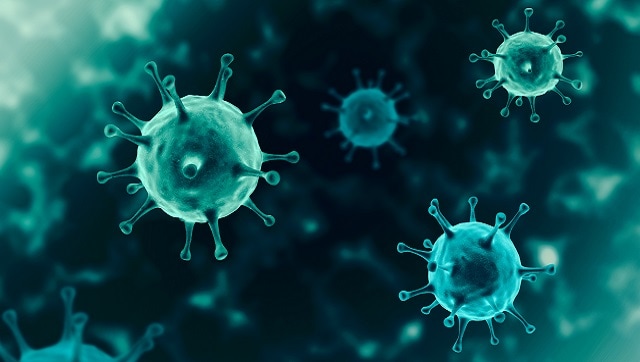 World
The scientists have warned that this variant carries an 'extremely high number' of mutations may drive further waves of disease by evading the body's defences
India
'It was Patel's loyalty towards Gandhi that made him work with Nehru. Otherwise, his problem with Nehru was almost the same as Jinnah's problems with Nehru,' say Adeel Hussain and Tripurdaman Singh, authors of a new book on Nehru