Pakistan Election 2018: Polling set to begin at 8 am tomorrow; country gets ready to elect new national, provincial assemblies
Pakistan General Election 218, which has been marred with controversial decisions, allegations of military interventions and terrorist attacks on candidates, will finally come to a conclusion tomorrow (25 July) with counting set to begin the same day
In less than 24 hours, Pakistan will elect its next civilian government, both at the national and provincial level. The Pakistan General Election 2018, which has been marred with controversies, allegations of military interventions and terrorist attacks on candidates, will finally conclude on Wednesday with counting the same day. The election is also important as while the national parties will be testing their reach, radical groups like Allah-o-Takbeer — a political front of the Jamaat-ud-Dawa (JuD) — and several others like it are contesting the elections with the promise of bringing a Sharia government in Pakistan.
Election schedule: polling and counting
According to the Election Commission Pakistan (ECP), polling will start at 8 am on Wednesday and will go on till 6 pm. The counting of votes usually begins soon after polling is concluded. This year too, the ECP is likely to follow a similar schedule despite an hour's extension in polling.
The results, along with who is in the lead and who is trailing, begin to emerge around 11 pm. Counting, however, goes on till 1-2 am. The disputed seats are counted again the next day, and the result is officially declared by 1 or 2 pm the next day.
Key parties
On 25 July, Pakistan will seal the future of over 100 political parties, which are in the fray for 272 seats in the National Assembly, and to form governments at the provincial level.
At the national level, a party needs to win 172 seats to form a government on its own. The main competition — both at the national and provincial level — will be between the incumbent Pakistan Muslim League-Nawaz (PML-N), former cricketer-turned-politician Imran Khan's Pakistan Tehreek-e-Insaf (PTI), the Bilawal Bhutto Zardari-led Pakistan People's Party and independent candidates. The latter could play the role of power brokers, as they did in the 2013 polls.
There are also regional parties and alliances, such as the Grand Democratic Alliance (GAD) formed by five political parties — Pir Paghara's Pakistan Muslim League-Functional (PML-F), Quami Awami Tehreek (QAT), National People's Party (NPP), Pakistan People's Party Workers (PPPW) and People's Muslim League Pakistan (PML-P); extremist groups such as the revived Muttahida Majlis-e-Amal (MMA), Jamaat-e-Islami, Allah-o-Akbar Tehreek (a political wing of the JuD and a front of the Lashkar-e-Taiba). The GAD is likely to play spoilsport for the PPP as it contains several defectors from the party. As for hardcore religious groups like the Jamaat-e-Islamia and Allah-o-Akbar-Tehreek, they can dent the PML-N's conservative vote bank.
Then there are regional parties such as the Balochistan Awami Party (BAP) and the Awami National Party (ANP) of Bacha Khan's followers. Presenting a stiff competition to Imran's PTI in Khyber Pakhtunkhwa is the Balochistan National Party (BNP).
Key candidates
According to data from the Election Commission of Pakistan, about 3,675 candidates are fighting for seats in the National Assembly, and about 8,895 are in the fray for the legislatures of all four provinces.
After ousted Pakistan prime minister and PML-N supreme leader Nawaz Sharif and his daughter Maryam Nawaz had to drop out of the political race, following their conviction in the Avenfield reference, Nawaz's brother Shehbaz Sharif emerged as PML-N's prime ministerial face. Shehbaz, former chief minister of Punjab, is known for his administrative abilities, but he has yet to emerge as a top contender against Imran. With Nawaz out of the way, the cricketer-turned-politician appears to have no contender.
PPP's Bilawal has a following, but he has not proved his mettle as an able leader yet. PPP, as well as regional parties, may gain prominence only if there is no clear mandate. In case an alliance is formed, irrespective of which parties come together — there are reports of a PPP-PTI alliance — it is unlikely that Bilawal will get preference over Shehbaz or Imran. So far, the only top contenders for the prime minister's post are Shehbaz and Imran.
The other candidates to watch out for are Bilawal's father Asif Ali Zardari and former Pakistan prime minister Shahid Khaqan Abbasi.
Key issues
As leaders engage in mudslinging and lash out at each other over remarks or controversies, a lot of issues have been highlighted during the Pakistan election campaigns, ranging from the state of the economy to the dangerous trend of threatening and attacking journalists, military intervention, water supply, healthcare, terrorism and foreign policy.
Corruption may just be the most important election issue this time. Most prominent Pakistani politicians are either talking about ending corruption or are involved in corruption-related controversies themselves.
While Imran has been banking on Nawaz and Maryam's conviction in the Avenfield reference as a major win against corruption and has also been promising to put other corrupt leaders behind bars, his alleged misuse of Khyber Pakhtunkhwa government's helicopters and the mega Bus Rapid Transport project in the province has come under the National Accountability Bureau's scanner.
On the other hand, PPP chairman Bilawal Bhutto lashed out at Imran for speaking out against corruption. He accused the PTI chief of being corrupt himself. "Up till now, Nawaz was defaming politics, but now Imran Niazi has taken up this task (sic)," Geo TV quoted Bhutto as saying.
Relations with India is another major poll issue. Religious radical parties in Pakistan are rousing anti-India sentiments and making it a poll issue against PML-N candidates as well as Imran, whose anti-India stand has become a major poll rhetoric to sway the youth.
Fears have also mounted over Pakistan's economic stability before the elections, as the caretaker government pledged to stem the current account deficit by using rapidly dwindling foreign currency reserves, reported AFP.
There is growing speculation that the country will have to seek a loan package from the International Monetary Fund after the elections — for the second time since 2013 — amid fears of a balance of payments crisis.
"We have to finance this gap of the trade deficit of $25 billion by depleting our reserves. There is no other option," caretaker finance minister Shamshad Akhtar said at a press conference. "This is a major worry for our government."
Terrorism is another major issue in the region, which has affected not just civilians but politicians alike. While political rallies and candidates of the Awami National Party in Khyber Pakhtunkhwa, the Balochistan Awami Party in Balochistan were attacked mostly because of their anti-terrorism stand, most recently, Imran's PTI, have made it clear that not even those who share a good rapport with radicals are not safe in Pakistan. Then there's the issue of the safety and security of journalists and the Pakistan Army and ISI's relentless meddling into state affairs.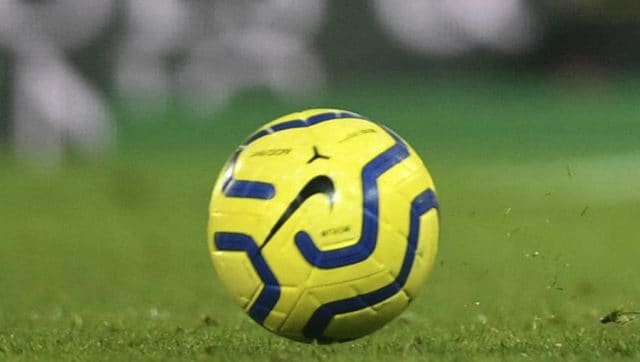 Sports
Nick Mwendwa was arrested on 12 November, a day after Sports Minister Amina Mohamed set up a caretaker committee to run the Football Kenya Federation (FKF) after an investigation uncovered alleged financial irregularities during his tenure.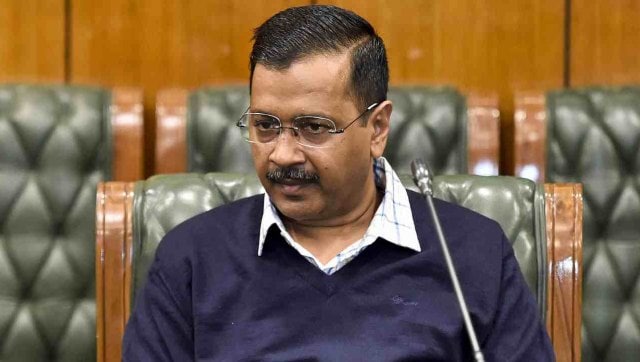 India
The AAP supremo said that the party will implement a transfer policy for teachers where they will be appointed to schools as per their choice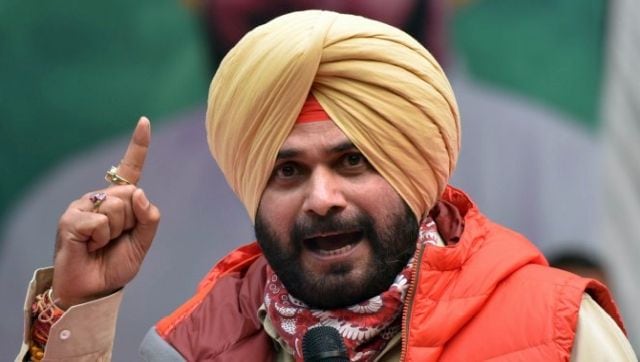 India
Speaking to reporters in Amritsar, Sidhu questioned the government over the steps taken in desecration cases and not making public the STF report on the drug issue