Pakistan Election 2018: Imran Khan votes during live telecast; poll panel summons PTI chief for breaching 'secrecy of ballot'
As per Pakistan's Election Act, a person can be given a six-month jail sentence and/or fine of Rs 1,000 for not casting their vote in secrecy.
Islamabad: Pakistan Tehreek-e-Insaf chief Imran Khan has been summoned by the election commission to appear before it on Monday for allegedly breaching the secrecy of ballot while casting his vote at a polling station of a Islamabad parliamentary seat, from where he is contesting the general elections, according to media reports on Wednesday.
The 65-year-old cricketer-turned-politician came under the scanner of the Election Commission of Pakistan (ECP) after his vote was telecast live when exercised his franchise in full view of the media and cameras at the presiding officer's table at the polling station of NA-53 constituency, rather than behind the secrecy screen as required by the law.
The ECP has summoned Pakistan Tehreek-e-Insaf (PTI) chief Imran Khan on 30 July for breach of secrecy of ballot, Dawn reported.
Khan's vote may also be cancelled by the election commission for allegedly violating the code of conduct.
As per the Election Act, a person can be given a six-month jail sentence and/or fine of Rs 1,000 for not casting their vote in secrecy.
Apart from Khan, president of the Pakistan Muslim League-Nawaz (PML-N) Shahbaz Sharif and former foreign minister Khawaja Asif may also face action after the poll panel took serious note of them interacting with the media after casting their votes.
The poll body took notice of the PTI chief, the PML-N leader and Asif speaking to media after casting their vote, a senior ECP official said.
"Actions may be taken against politicians who delivered speeches and those who voted on-camera, with their every move being monitored (by the ECP)," ECP spokesperson Nadeem Qasim was quoted as saying by Express Tribune.
He said that the vote might not be endangered, but the voter may face consequences as per the ECP's law.
Qasim also added that media house were directed not to air these speeches as they violate fundamental rules of the ECP.
Reacting to the report, the PTI, in an official statement, said that the party chief hasn't violated any election rules, and has instead urged the ECP to take note of the fake news.
"Taking notice against a particular party's leader may present an unbalanced view and compromise the elections," the party said.
Meanwhile, in Karachi, seven persons, including a woman, were arrested for allegedly taking part in rigging during the elections.
According to police, the arrested persons were polling agents of political parties.
They were arrested on the instructions of presiding officers for violating polling rules, they added.
"They all are polling agents of three different political parties whose candidates were contesting on NA-238 Karachi," DIG Amir Farooqi said.
They had brought with them downloaded copies of forms 40 and 45 from the ECP website, he said, adding that the forms were supposed to be provided to the polling agents by their concerned presiding officers.
But since they brought the forms with themselves, the presiding officer deemed it a violation and reported the incident, the official said.
Click here to follow LIVE updates on Pakistan General Election 2018
Find latest and upcoming tech gadgets online on Tech2 Gadgets. Get technology news, gadgets reviews & ratings. Popular gadgets including laptop, tablet and mobile specifications, features, prices, comparison.
Sports
Bhimani was one of the most recognised English voices of the 1980s.
First Cricket News
Misbah was named head coach and chief selector last year in October after the board released foreign coach Mickey Arthur and his support team.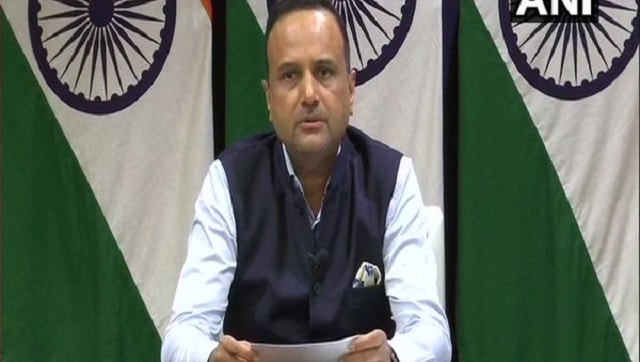 India
In an interview to an Indian news website, Imran Khan's advisor Moeed Yusuf had claimed that India had sent messages to Islamabad expressing a desire for conversation