Pakistan court commutes Christian woman Asia Bibi's death penalty for blasphemy in 2010 case; protests break out in Karachi
Pakistan's Supreme Court on Wednesday overturned the conviction of a Christian woman facing execution for blasphemy, a landmark verdict that sparked protests in the Islamic nation.
Islamabad: Pakistan's Supreme Court on Wednesday overturned the conviction of a Christian woman facing execution for blasphemy, a landmark verdict that sparked protests in the Islamic nation. Asia Bibi was convicted in 2010 after being accused of insulting Islam in a row with her neighbours. She always maintained her innocence but has spent most of the past eight years in solitary confinement.
Her case has been deeply divisive in Pakistan where there is strong support for the controversial blasphemy laws. The blasphemy laws were promulgated by former military dictator Ziaul Haq in 1980s. A person convicted under these laws is given a death sentence.
The apex court, in a three-member bench led by chief justice Saqib Nisar, issued the verdict on Wednesday morning, three weeks after they had reached a decision. The delay followed threats by blasphemy campaigners to hold protests. "Her conviction is set aside and she is to be relieved forthwith if not required in other charges," said Nisar, reading out the judgment. There was tight security in the capital, Islamabad. Protests broke in different cities of Pakistan following the verdict.
Protestors blocked a highway linking the capital, Islamabad with garrison city of Rawalpindi and the old airport, according to an announcement by Islamabad police. Punjab, the country's most populous province, was on high alert and its Home Department banned all kinds of public gatherings until 10 November, according to police. Tahreek-i-Labaik Pakistan, an Islamic political party, was leading the protest in Lahore where a large number of its activists gathered on the Mall Road.
Security officials said protests were also being held in Karachi and other cities by groups linked with religious parties. Jamiat Ulema-e-Islam-Fazal chief Fazlur Rehman denounced the verdict and alleged that it was influenced by unnamed "foreign powers". There were reports that mosques at different places asked the people to take to the streets against Bibi's acquittal. Despite protests by extremists, the verdict was hailed on social media. Bibi's lawyer Saiful Mulook also told media that it was the "happiest day" of his life.
Bibi was accused of committing blasphemy in 2009. She was convicted in 2010 by the trial court and her death sentence was maintained by the Lahore High Court in 2014. She appealed against the conviction to the Supreme Court, which for the first time heard the case in July 2015. Bibi's case gained prominence when the former governor of Pakistan's Punjab province Salman Taseer was killed in 2011 for supporting her and criticising the blasphemy laws. Critics say strict blasphemy laws have often been used to get revenge after personal disputes, and that convictions are based on thin evidence. Dozens of people have been charged under the laws. Though Bibi is being released there are fears that she might be at risk of being attacked by militants.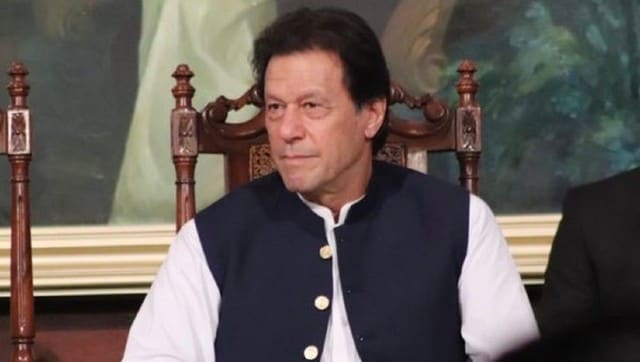 World
The main themes of the National Security Policy are national cohesion, securing an economic future, defence and territorial integrity, internal security, foreign policy in a changing world and human security.
World
Talking to reporters after the ceremony, Chief Justice Ahmed said that Justice Malik was competent enough to become a Supreme Court judge and that no one deserves any credit for her elevation
World
The NSP is a political orphan. Though it has reportedly taken seven years to formulate, the document lacks the kind of political proprietorship that lends validity to such a treatise.