Pakistan CJ gives Sindh police three-day deadline to arrest ex-superintendent of police accused of extra-judicial killing
Pakistan's Chief Justice Saqib Nisar on Saturday gave the Sindh police a three-day deadline to arrest a former police superintendent who has been on the run.
Islamabad: Pakistan's Chief Justice Saqib Nisar on Saturday gave the Sindh police a three-day deadline to arrest a former police superintendent who has been on the run after being removed from his post for the extra-judicial killing of a budding model, according to a media report.
Senior Superintendent of Police Rao Anwar and another policeman were suspended after an uproar on the social media as friends and relatives of Naqeebullah Mehsud, 27, who hailed from North Waziristan, disputed the claims that he was a commander of the outlawed Tehreek-e-Taliban Pakistan (TTP), Dawn reported.
The committee found that Mehsud had a shop in Sohrab Goth area in North Waziristan and was looking for a career in modelling and acting.
Mehsud and three militants were gunned down by a raiding party led by Anwar on 13 January on the outskirts of Karachi with the police claiming that they were all TTP members.
Inspector General of Police (IGP) Sindh AD Khawaja told the court that after the FIR was lodged against Anwar, the police had traced his location to Islamabad. However, the IG was unable to tell the Chief Justice the current whereabouts of the former SSP.
Khawaja claimed that the police had "tried their best" to arrest Anwar but had so far been unable to do so.
On being asked when the police would be able to arrest and produce Anwar in court, Khawaja remained silent.
Mehsud's father, who had also appeared in court, expressed his lack of trust in Sindh police and asked the court to form a judicial commission to investigate his son's extra-judicial killing. However, the CJP assured him that the court trusted the Sindh police and urged him to allow the joint investigation team and the police to continue with their investigation.
The three-member police committee, investigating the encounter under AIG Sanaullah Abbasi, submitted its report in the court on Saturday saying that the incident "appears to be a coordinated fake encounter".
The report said that Mehsud was picked up from a tea hotel on Abul Hassan Isfahani Road along with two friends, Hazrat Ali and Qasim. The three friends were kept in illegal confinement and subjected to torture, and while Ali and Qasim were later released, Mehsud was killed in a staged encounter.
The report said that no evidence of Mehsud being a terrorist or a criminal was found and the report presented by Rao Anwar on the deceased's activities was actually of a different person who goes by the same name.
It noted that though the former SSP Malir claimed to have conducted the tainted Mehsud 'encounter' on intelligence reports, no evidence was available to corroborate this claim.
The report also said that while Rao claimed he was not present when the encounter happened, call records show he was at the site of the encounter when it happened. It confirmed that the former SSP tried to escape abroad and did not cooperate with the committee, which amounts to misconduct and obstructing the process of justice.
The report revealed that 444 people were killed in encounters conducted under Rao Anwar, who was appointed in Malir four years ago. It also found that "there is extreme fear prevailing among witnesses who are fearful of their security" and as a result "afraid to cooperate during inquiries and investigations against police."
Officials from the Civil Aviation Authority had also been summoned and were ordered by the CJP to submit a report in the next hearing on whether the former SSP had flown out of the country on a private plane.
"The chief justice has told us that he has directed the Civil Aviation Authority (CAA) to take a certificate from all private (airline) operators that Anwar has not left the country. The interior ministry has also been told to confirm the same," Khawaja said.
An anti-terrorism court in Karachi on Saturday remanded six policemen into police custody for five days in connection with Mehsud case.
Sub-inspector (SI) Yaseen, Assistant Sub-inspector (ASI) Supurd Hussain, ASI Allahyar and others were among those remanded in connection with the 'encounter'.
SP (Investigation) Abid Qaimkhani said that the accused have "accepted" their crimes during an initial investigation.
Mehsud's family negated Anwar's claims regarding his involvement with the TTP and said that the deceased was, in fact, a shop owner fond of modelling.
Following protests from the deceased's family and friends, the Sindh police chief had ordered an inquiry into the matter and asked a committee to submit a report
Find latest and upcoming tech gadgets online on Tech2 Gadgets. Get technology news, gadgets reviews & ratings. Popular gadgets including laptop, tablet and mobile specifications, features, prices, comparison.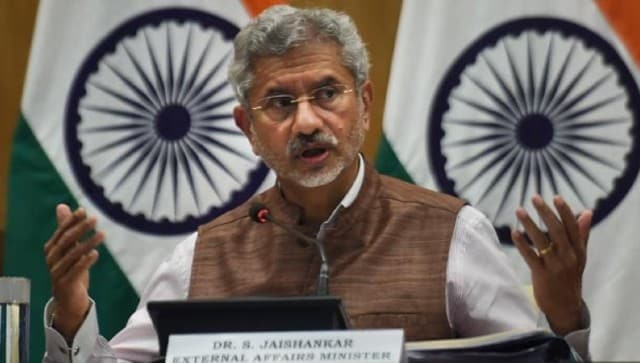 India
The External Affairs Minister also said that Islamabad doesn't conduct normal trade with India and has not given New Delhi the MFN status
First Cricket News
England could tour Pakistan for the first time in over a decade after officials confirmed they had received an invitation to visit the Asian giants early in 2021
First Cricket News
Shafiq, 20, was rewarded for his strong showing for Central Punjab in the recently-concluded National T20 Cup.