Pakistan approves almost 250% salary boost for MPs; monthly pay to rise to 150,000 rupees
Pakistan has approved a salary jump of nearly two-and-a-half times for its members of Parliament, the country's information minister said, taking their pay to more than 10 times the minimum wage
Islamabad: Pakistan has approved a salary jump of nearly two-and-a-half times for its members of Parliament, the country's information minister said, taking their pay to more than 10 times the minimum wage.
Prime Minister Nawaz Sharif authorised the move on Wednesday, at a time when he faces public pressure and court cases over allegations in the Panama Papers data leak that his children owned offshore wealth.
Parliamentarians have received only two modest increases in the last 14 years, said Marriyum Aurangzeb, junior minister for information and broadcasting.
"We have raised the pay of Parliamentarians," Aurangzeb told reporters, adding that the monthly salaries would rise to 150,000 Pakistani rupees ($1,432) from October, against about 61,000 rupees ($580) earlier.
The new salary, which far exceeds Pakistan's minimum wage of 14,000 rupees per month ($134), does not include perks, such as housing help. Pay for federal ministers rose to 200,000 rupees from 126,387 rupees.
Federal lawmakers would still receive less pay than provincial parliamentarians, however, Aurangzeb said, adding that assembly members in the southwestern province of Baluchistan get about 300,000 rupees ($2,864).
"We have done an exercise, comparing the pay of federal MPs with their counterparts in the provincial assemblies and even after this rise, these rates are the lowest rates in Pakistan," the minister said.
Public support for Sharif's government was dented this year after documents released as part of the Panama Papers data leak appeared to show his children used offshore companies to buy properties in London. He denies wrongdoing, as do his children.
A five-member bench of the Supreme Court, led by the Chief Justice, is hearing four petitions related to the allegations.
In May, the lower house of Parliament unanimously passed a measure supporting the pay rise but the package needed the approval of the Prime Minister.
First Cricket News
England withdrew their men's and women's teams from next month's white-ball series in Pakistan citing "increasing concerns about travelling to the region".
World
Blinken faced angry lawmakers on Monday who questioned the administration's response to the quick collapse of the Afghan government and the State Department's actions to evacuate Americans and others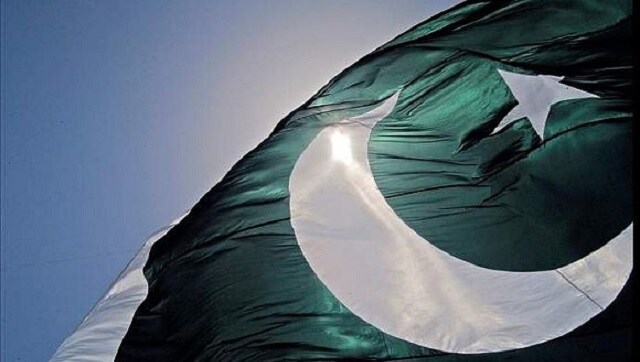 World
C Christine Fair, in an article in Foreign Policy, said that American leaders need to start making sure Islamabad pays a price for its reckless actions