Pak army chief to retire next month: What this means for Nawaz Sharif
Inside days, Pakistan's prime minister has to choose a new chief for the country's most important institution, its army. His past choices have ended in disaster--and this time may be no different.
Note: In view of the announcement by Pakistan's Army chief Gen Ashfaq Parvez Kayani that he will retire in November as scheduled, we are republishing our report from last week on the consequences for Pakistan as Prime Minister Nawaz Sharif prepares to select Kayani's successor. 
It had been planned with surgical precision, but someone forgot one, vital detail: there was no star to add to the three on the shoulder of the man Prime Minister Nawaz Sharif was about to make his new army chief. The portly politician wasn't about to let a pip stand in the way of his plans, though.
Sharif's military secretary, Brigadier Javed Malik, took one off his own uniform, and handed it over to his newly-appointed chief. Late that evening of October 12, 1999, though, General Pervez Musharraf flew back to Pakistan, riding the back of a military coup. Lieutenant-General Khwaja Ziauddin was arrested and relieved of his new-found rank at gunpoint. Nawaz Sharif went to prison, and then exile. Brigadier Malik never got his pip back.
Later this month, Sharif is going to have to put a pip on one of his generals' shoulders again. In Islamabad, rumours are swirling that army chief General Ashfaq Pervez Kayani may be offered a year's extension, adding to the three he's already received. He might also, others speculate, be made Chief of the Joint Chiefs of Staff, when current incumbent Khalid Shamim Wynne retires on October 6. Either way, the clock is ticking: Kayani is due to retire on November 28.
The choices Sharif made in the past ended, without exception, in ignominy. General Wahid Kakkar, appointed in 1993 superceding Lieutenants-General Rehm-Dil Bhatti, Mohammad Ashraf, Farrakh Khan and Arif Bangash, forced his resignation from office. Then, in 1998, Sharif sacked the soft-spoken General Jehangir Karamat for demanding the creation of a National Security Council to adjudicate on civil-military relations. He bypassed Lieutenants-General Ali Kuli Khan and Khalid Nawaz Khan for Musharraf--who sent him to prison.
Is this time going to be different? And what will the consequences of the choice be for Pakistan?
LIEUTENANT-GENERAL Rashad Mahmud leads the line-up if Kayani doesn't get an extension--and the prime minister decides to go with seniority this time around. Now chief of general staff, and earlier commander of the key Lahore-based IV corps, Mahmud is Kayani's favoured choice. He has held several key staff positions, working as military secretary to former President Rafiq Tarar and serving on Khwaja Ziauddin's staff when the eventually-disgraced general was personal secretary to Pakistan's then-army chief. Mahmud also served as the Inter-Service Intelligence Directorate's director of counter-terrorism, a qualification of some relevance to Pakistan's ongoing battle against jihadist groups. Few within the army, though, rate him highly as a military leader, and he has little field experience.
The Sharif family is thought to prefer Lieutenant-General Raheel Sharif, now serving as Inspector-General of Training and Evaluation and earlier commander of the Gujaranwala-based XXX corps. Raheel Sharif's older brother, Shabbir Sharif, a course-mate of Musharraf, was killed during the 1971 war with India. Musharraf later mentored Raheel Sharif, and handed him command of the 11 Infantry Division in Lahore. In spite of their common surname, Raheel Sharif isn't related to the Sharif family--but is known to be close to one of their key confidantes, tribal affairs minister Lieutenant-General Abdul Qadir Baloch.
Like all good races, this one has a dark horse, too: the aristocratic--some say arrogant--son of the Khan of Tank, the traditional ruler of a tribal area in the terrorism-torn Khyber-Pakhtunkhwa province. Now commanding the Mangla-based I strike corps, arguably Pakistan's most strategically-critical formation, Lieutenant-General Tariq Khan graduated from the Pakistan Military Academy in 1977, winning the coveted sword of honour for best cadet. He went on to serve in the Frontier Corps, rebuilding the organisation which had been decimated by jihadist assault.
Imran Bajwa, a Pakistani commentator, has said that Khan soon developed a reputation as a "fighting general, a morale boosting and galvanising commander for troops, some of whom are totally not resolved to fight their Muslim brethren in the shape of the Taliban".
Khan's detractors, though, cast him as too pro-American--something that will likely weigh on Sharif's mind, as he seeks to appease Islamists by demanding an end to the United States' drone war against jihadists in Pakistan.
There's also Kayani's grey eminence, ISI chief Lieutenant-General Zaheer-ul-Islam. The general, a senior United States military source told Firstpost, had the right kind of ideological credentials, "instinctively sharing the rabidly anti-Shia and anti-India basis of the Pakistani petty bourgeoisie". He isn't in the race if seniority is a criteria, though, and his appointment would create a furore in the army.
WHOEVER SHARIF PICKS will be his boss, all the warm, fuzzy talk of deepening democracy in Pakistan notwithstanding. In the wake of President Mohammad Zia-ul-Haq's assassination in 1988, Pakistan developed what the scholar Hussain Haqqani--dethroned as Ambassador to the United States by Kayani--described as "military rule by other means." Hasan-Askari Rizvi noted that the army chief became the "pivot" for political system. The army chief, in turn, derived his authority from the corps commanders who addressed "not only security, professional and organisational matters, but also deliberate on domestic issues".
For Indians, the next army chief's appointment will signal whether Sharif is serious about his own peace talk, or intends to continue with what's come to be called the Kayani Doctrine.
The core element of the Kayani doctrine has been to reverse the fractures between the Pakistan army and its jihadist clients during General Musharraf's tenure. Even though terrorist violence has sharply escalated in Pakistan, it is generally unnoticed that both military and jihadist fatalities are in decline, suggesting a diminishing will for combat. Kayani also stepped up support for jihadists in Afghanistan, hoping this will give the Pakistan army legitimacy among Islamists at home. In a 2010 article , former United Nations official Chris Alexander charged Kayani with "sponsoring a large-scale, covert guerrilla war through Afghan proxies". Little evidence exists that Kayani's changed course since.
From an Indian optic, the third pillar of the Kayani Doctrine has been the most important one: rolling back Musharraf's search for a negotiated peace in Kashmir, and his rolling-back of ISI-backed jihadist operations. In 2008, the United States confronted Pakistan with evidence that the ISI was directly involved in a terrorist attack on the Indian embassy in Kabul. There has been a welter of evidence since, among others from Pakistani-American jihadist David Headley, that the ISI was enmeshed in the organisation and execution of 26/11.
In February, 2010, Kayani told journalists the Pakistan army was an 'India-centric institution', adding that this "reality will not change in any significant way until the Kashmir issue and water disputes are resolved".
Ever since Nawaz Sharif took office, he's been telling Indians this isn't his vision of the future. We'll soon know just how much he's willing to risk to change it.
Subscribe to Moneycontrol Pro at ₹499 for the first year. Use code PRO499. Limited period offer. *T&C apply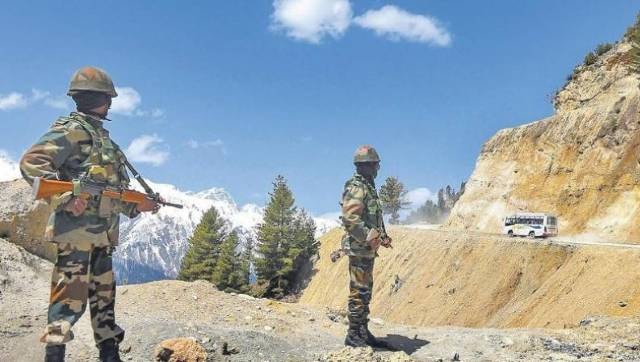 India
Chinese People's Liberation Army has removed several bunkers, temporary posts and other structures in the northern bank areas, sources claimed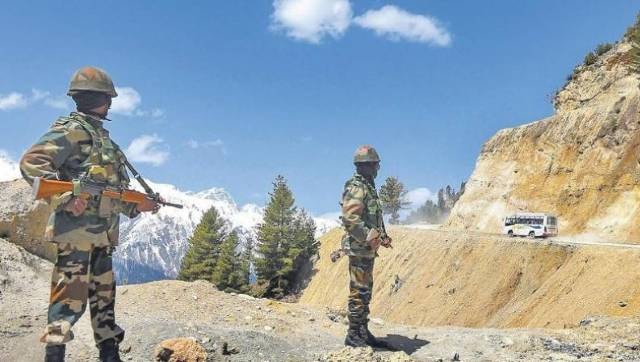 India
Photos and videos showed the Chinese army withdrawing troops, removing of machinery and dismantling temporary structures like bunkers, posts and tents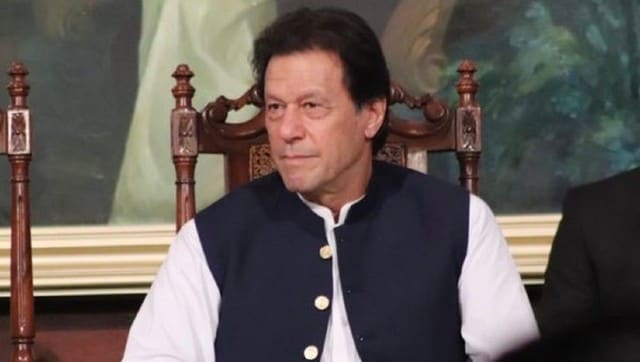 World
PM Imran Khan announced the new credit line during his two-day visit to Sri Lanka even as his govt is arranging finances from world bodies to tide over the coronavirus crisis