'Pak about to resume normal arrangement of Nato trucks'
A top Pak diplomat claimed that Pakistan is about to resume normal arrangement of trucks with NATO supplies passing through its territory.
Washington: Pakistan is about to resume normal arrangement of trucks with NATO supplies passing through its territory, the country's top diplomat in Islamabad has said, amidst reports that Pak officials for the first time in six months have allowed four trucks to go to Afghanistan.
"Truck cargo was suspended. Some humanitarian supplies may have drifted through, you know, and those as you know, are humanitarian supplies. But really, no serious material that had been crossing over unsuspended for six months. So, this is a new beginning, and obviously, it brings good tidings," the Pak Ambassador to the US, Sherry Rehman, told the CNN in an interview here yesterday.
The Nato trucks were carrying office supplies for the US Embassy in Kabul. "Yes, I think that we are looking at a conversation which is a very positive," Rehman said when asked that whether Pakistan is about to resume the normal arrangement allowing trucks from Pakistan to bring supplies to US and NATO troops in Afghanistan?
"We have negotiating things that are trying to operationalise an agreement, a memorandum, perhaps, that can be transparent," she said.
"I think it would be premature to say when the trucks resume, but there is no fit of peak against the United States. We're not doing a full spectrum review because it's some irrational moment of pause. It is because the Pakistani people are looking for some restitution," Rehman said.
Rehman, however, refused to respond to questions on the new transit tax being imposed by Pakistan on NATO trucks. There are reports that Pakistan is demanding somewhere between $5,000 to $6,000 per container – an 34 fold increase in the existing rate.
"I'm really not looking at the nuts and bolts of the agreement. Those are teams on the ground that are empowered to wade through the complex choreography of frameworks that we have to built, but, perhaps, if you look at the end root where your trucks move through much longer, but I believe the double of that amount is paid," she said when asked by the new transit tax being demanded by Pakistan.
Rehman, however, said that she wouldn't be haggling on the price. "I think what's important for us is to keep our eye on the bigger picture where strategic decisions have to be made. So, the price is not really what I'm sitting here to talk to you about," she said.
PTI
Find latest and upcoming tech gadgets online on Tech2 Gadgets. Get technology news, gadgets reviews & ratings. Popular gadgets including laptop, tablet and mobile specifications, features, prices, comparison.
World
The gunbattle between Afghan security forces and insurgents in Jalalabad, the capital of Nangarhar province, was still ongoing on Sunday evening and casualties are likely to rise, official said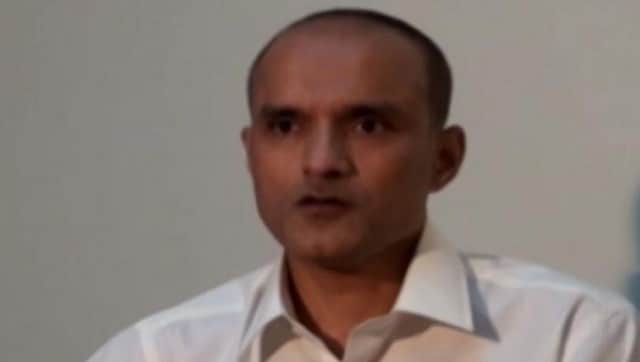 World
Jadhav, a 50-year-old retired Indian Navy officer, was sentenced to death by a Pakistani military court on charges of espionage and terrorism in April 2017
First Cricket News
The T20 series were scheduled in August and Zimbabwe Cricket had also sought permission from its government to organise the series in a controlled environment.