Oxford University to remove Aung San Suu Kyi's name from title of common room due to Rohingya crisis
The students at Oxford University college where Aung San Suu Kyi studied have voted to remove her name from the title of their Junior Common Room following the Rohingya crises.
London: The students at the prestigious Oxford University college where Myanmar's de-facto leader Aung San Suu Kyi studied have voted to remove her name from the title of their Junior Common Room for her inability to condemn severe human rights abuses against Rohingyas in Myanmar.
Students of St Hugh's College on Thursday voted to remove the Nobel Peace Prize laureate's name from the junior common room with immediate effect.
"Suu Kyi's inability to condemn the mass murder, gang rape and severe human rights abuses in Rakhine is inexcusable and unacceptable. She has gone against the very principles and ideals she had once righteously promoted," the college resolution read.
"We must condemn Aung San Suu Kyi's silence and complicity on this issue and her condonation of the human rights offences is her own land," it notes.
Suu Kyi had graduated from St. Hugh's in 1967 and was granted an honorary doctorate from the university in 2012.
The JCR resolution by undergraduates at her former alma mater becomes the latest move against the de-facto leader of Myanmar by UK institutions to revoke honours bestowed upon her in the wake of the Rohingya crisis, which has displaced tens of thousands from their homes as they flee to safety across the border to Bangladesh.
Last month, a portrait of the leader hanging prominently at the entrance of St Hugh's College was moved into storage.
While the move was not overtly linked to the Rohingya crisis, it is widely believed that the allegations of ethnic cleansing in Myanmar were behind the decision to remove the portrait.
At the beginning of this month, Oxford City Council voted unanimously in favour of revoking the Freedom of Oxford granted to Suu Kyi in 1997 for her "long struggle for democracy".
A cross-party motion was unanimously passed by the council, which said it was "no longer appropriate" for her to hold the honour.
The city council will hold a special meeting to confirm the honour is removed on 27 November.
The City of London Corporation has also been debating revoking Suu Kyi's Honorary Freedom, bestowed upon her earlier this year.
A Bangladeshi-origin corporation member, Munsur Ali, recently instructed the committee in charge of overseeing applications for honours to examine whether the honour could be removed.
First Cricket News
Local media quoted Bangladesh Cricket Board officials saying Mushfiqur was tired of biosecurity measures brought in because of COVID-19.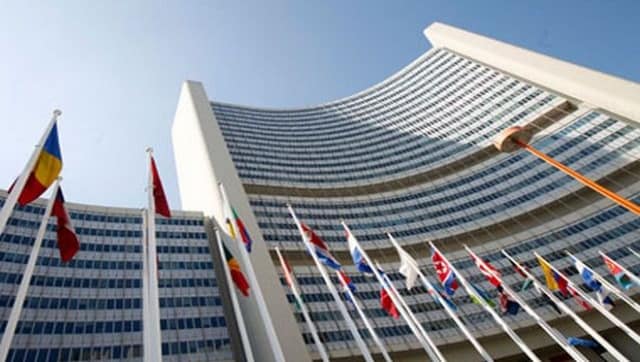 India
The resolution, which called for the restoration of Myanmar's democracy, was voted 'yes' by 119 countries. Belarus voted 'no' and India, with 35 others including China and Russia, abstained
World
Poetry also played a prominent role in Burma's struggle for independence against colonial power Britain and the decades of military rule that followed, when scores of writers were locked up as political prisoners.