Oxfam International failed to stop sexual misconduct, bullying, racism in its 90-plus offices, finds report
The report states that work environment in Oxfam offices are 'toxic', often riddled with racism and colonial behaviour
The report was published on Wednesday by the Independent Commission on Sexual Misconduct, Accountability and Culture Change

The report states that work environment in Oxfam offices are

The 30-page report also criticises Oxfam for focusing too much on what it does at the expense of how it does it
A recently-published interim review of Oxfam International has found several accounts of sexual misconduct and bullying that has gone unabated in its offices across the world. The report was published on Wednesday by the Independent Commission on Sexual Misconduct, Accountability and Culture Change (ICSMACC), an independent body that was set up by Oxfam following reports that the charity had covered up an investigation into its staff allegedly hiring sex workers during relief work in Haiti after the 2010 earthquake. This crisis had then damaged the charity's reputation and its relationship with the government of UK, one of its chief founders.
The report states that work environment in Oxfam offices are "toxic", often riddled with racism and colonial behaviour. It also states: "The Commission has found that both the lack of robust policies and procedures across the confederation, as well as their poor implementation, have enabled an environment that permits sexual misconduct to be misunderstood at best and unaddressed at worst."
Winnie Byanyima, Oxfam International executive director, said, "We set up the commission to ask the hard questions of our culture and practice. This is an important piece of work at a crucial time for us. We will use its emerging recommendations to bolster our ongoing improvements so that we truly have 'zero tolerance' to anyone who would abuse their power over others."
The 30-page report also criticises Oxfam for focusing too much on what it does at the expense of how it does it. It was prepared after directly speaking with staff members, communities and survivors. The full report by the commission is likely to be published in May, 2019.
"It is painfully clear that Oxfam is not immune from sexual and other forms of abuse that stem from the abuse of power. To those who have experienced such unacceptable behaviour: we are sorry, I am sorry, and we will follow up on any cases passed to us by the commission as a matter of urgency," Byanyima further said.
While the commission acknowledged Oxfam's "zero tolerance" policy for sexual misconduct, it said that former employees, including whistleblowers and survivors", who have raised issues in the past felt deeply frustrated and saddened at the lack of accountability they experienced." Some also believe that they have been thrown out of the organisation after raising issues. There were also concerns among staffers that accused employees were protected by senior managers.
The report says there were inconsistencies in how complaints were handled by the organisation that caused confusion. It called for a unified and streamlined safeguarding system to ensure "consistent high-quality investigations and case resolution".
With inputs from agencies
World
In a crackdown on sex offenders, the former chancellor will ban so-called down-blousing, where perpetrators take photos down a woman's top without their consent
World
Britain's next prime minister will take office amid turmoil: galloping inflation, a war in Ukraine, souring relations with China and a changing climate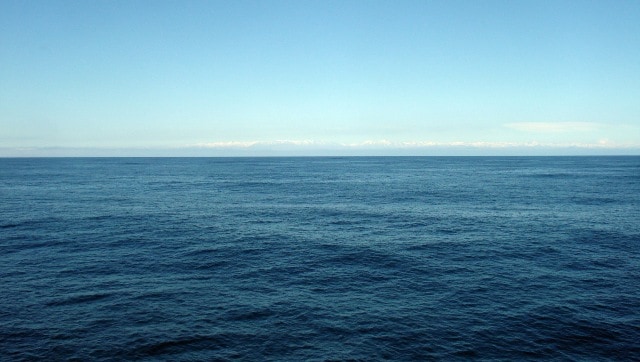 World
According to the State of the UK Climate 2021 report, sea levels have risen by around 3 to 5.2 mm since 1990, as compared to 1.5 mm annually in the early part of last century