Over 200 trapped in Indonesia's Lombok after earthquake and landslides cut off escape routes
The hikers are from France, Thailand, the Netherlands, and Malaysia. Hundreds of rescue workers are now working to evacuate them from Mount Rinjani in Indonesia, a popular hiking destination
Jakarta: More than 200 hikers are trapped on a mountain on the Indonesian tourist island of Lombok, after a deadly earthquake triggered landslides which cut off escape routes.
They are from France, Thailand, the Netherlands, and Malaysia. Hundreds of rescue workers are now working to evacuate them from Mount Rinjani, a popular hiking destination, the BBC reported. The 6.4 magnitude quake struck early on Sunday not far from the base of the mountain. At least 14 people have died, and more than 160 were injured.
Thousands of homes have been damaged and hundreds have been left homeless as substantial aftershocks rocked Lombok and neighbouring Bali island. A Malaysian tourist who was on a hiking trip to Mount Rinjani was among those killed. Another young Indonesian hiker was also killed by falling rocks.
Authorities said more than 500 people, mostly foreign tourists, have already come down from the mountain but 266 are still trapped up there. Helicopters are now searching for the stranded. Rinjani, a volcanic mountain, draws hundreds of thousands of climbers from across the world each year, said the BBC.
Dramatic footage filmed by guides on the mountain at the time of the quake showed huge landslides near the crater lake. Tour guide Sukanta said: "Some of the people [were at] the lake, because the location of the lake is in the middle...they cannot go anywhere because of landslides... They have to stay near the lake."
A group of Malaysian tourists, who have now reached safety and are due to leave Lombok by plane on Monday had earlier posted for help on Facebook."We need helicopters to evacuate us from this area, please. The road here is badly damaged, the nearest airport is three hours away. The tremors are getting more frequent and 3G is getting slower.
"Please be quick and save us, anyone. At the moment, the locals are keeping us full, they cooked and prepared us shelter. Can someone, anyone, contact the rescue team to be faster please?" the post read. Indonesia is prone to earthquakes because it lies on the Ring of Fire — the line of frequent quakes and volcanic eruptions that circles virtually the entire Pacific rim. More than half of the world's active volcanoes above sea level are part of the ring.
Find latest and upcoming tech gadgets online on Tech2 Gadgets. Get technology news, gadgets reviews & ratings. Popular gadgets including laptop, tablet and mobile specifications, features, prices, comparison.
Sports
Grandmaster Surya Sekhar Ganguly will lead the Indian men's team in the Asian Online Nations (Regions) Cup Team Championship.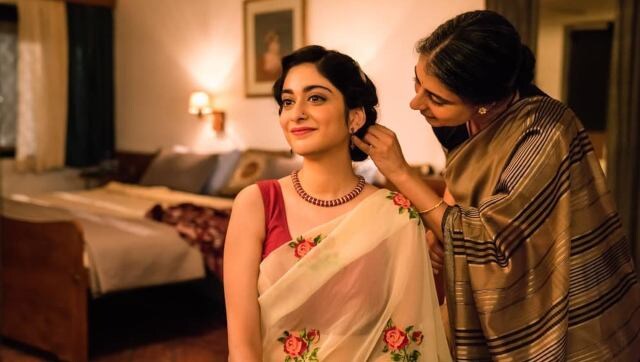 Entertainment
Based on Viktam Seth's expansive 1993 novel, A Suitable Boy is set in 1951 and follows the story of Lata Mehra (Tanya Maniktala) as she resists her mother's quest for a life partner for her teenage daughter.
World
The earthquake off the Alaska Peninsula triggered a number of its own aftershocks shortly after, ranging from 3.5 to 5.9 magnitude