Ousted Pakistan prime minister Nawaz Sharif vacates official residence, moves to hill resort Murree
Pakistan's ousted Prime Minister Nawaz Sharif has vacated the official residence and shifted to the hill resort of Murree along with his family, days after he was disqualified by the Supreme Court
Islamabad: Pakistan's ousted Prime Minister Nawaz Sharif has vacated the official residence and shifted to the hill resort of Murree along with his family, days after he was disqualified by the Supreme Court.
A five-member bench of the Supreme Court on Friday disqualified 67-year-old Sharif for dishonesty and ruled that corruption cases be filed against him and his children over the Panama Papers scandal, forcing the embattled leader out of office.
Sharif left with his wife Kulsum Nawaz, daughter Maryam Nawaz and son-in-law Captain (Retd) Safdar and shifted to his private residence in the hill resort of Murree near Islamabad. He met the staff before leaving. The luggage of the former first family was already shifted, local media reports said.
Ousted finance minister and Sharif confidante Ishaq Dar also left for Murree with the Sharif family. The PM House, nestled in the foothills of Margalla Hills overlooking the capital Islamabad, would be renovated for the new occupant, officials said.
It is not known for how long Sharif would stay in Murree, a place he likes a lot and has been visiting frequently since he was the chief minister of Punjab.
Sharif stepped down after the Supreme Court disqualified him for failing to declare "receivable" salary from a UAE-based company of his son in his 2013 nomination paper. The court termed the salary which was not paid to Sharif as an "asset".
Senior PML-N leader and former petroleum minister Shahid Khaqan Abbasi will run the government as interim prime minister of Pakistan until Shehbaz Sharif gets set to succeed his brother Nawaz Sharif as the Pakistan prime minister.
Find latest and upcoming tech gadgets online on Tech2 Gadgets. Get technology news, gadgets reviews & ratings. Popular gadgets including laptop, tablet and mobile specifications, features, prices, comparison.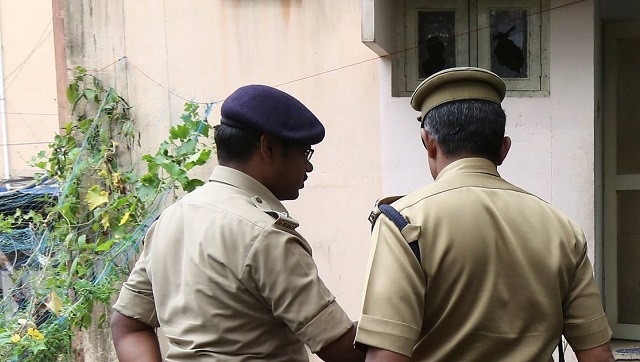 India
A senior police official said that the cause of death was yet to be ascertained but all eleven appeared to have died by suicide after consuming some chemical
First Cricket News
The PCB had allowed Malik permission to join the squad in England late as he wanted to spend time with his family in UAE.
First Cricket News
England have avoided touring Pakistan since 2005-06 citing security concerns but of late the England and Wales Cricket Board has expressed hope of visiting the country in two years' time.