Otto Warmbier's death: Mystery surrounds what happened to student in North Korea and White House's response
President Donald Trump called the death of one-time North Korean prisoner Otto Warmbier a 'total disgrace' Tuesday and appeared to take a swipe at the Obama administration for failing to bring the American student home before it was too late.
Twenty two-year-old Otto Warmbier was released last week by North Korea in a coma, but died days later, his family said. The former University of Virginia student had been visiting North Korea as part of a tour group when he was detained, sentenced to 15 years of hard labour for subversion, and held for more than 17 months.
Donald Trump called his death a 'disgrace' — "It's a total disgrace what happened to Otto. That should never ever be allowed to happen," he said in the Oval Office. Suggesting former president Barack Obama bears some blame, Trump said "the result would have been a lot different" had Warmbier been brought home sooner. Obama's office had no reaction, but his former aides have said he worked tirelessly to try to get Warmbier and other Americans released from North Korea.
Even as Warmbier's family prepared to mourn him at a public funeral service Thursday in Ohio, the circumstances behind his death remained unclear. The coroner's office in Hamilton County, Ohio, said it had accepted Warmbier's case but had only performed an external examination on his body because the family had objected to an autopsy. He was held for more than 17 months and medically evacuated from North Korea last week. Doctors said he returned with severe brain damage, but it wasn't clear how that occurred.
North Korean diplomats at the United Nations had urgently requested a face-to-face meeting with US officials in New York. During the 6 June meeting, Washington learned of Warmbier's condition. "North Korea sent him back to the United States before he died because more questions would have been raised about his death and the situation would have gotten worse if it had returned his dead body," said Cheong Seong-jang, an analyst at the private Sejong Institute in South Korea. Others believe it is unlikely that North Korea intentionally harmed Warmbier because he was valuable as a political pawn. Poor hygienic conditions, diet or bad medical care may have been responsible for a coma that North Korean doctors couldn't handle. Or maybe North Korea concealed his medical condition for so long in the hopes that he'd recover.
Pressure on White House, no concrete action yet 
From the White House to Capitol Hill, pressure mounted for a tough US response, even as US diplomats sought to protect others Americans from facing a similar fate. Three other US citizens, including Kim, are still being held in North Korea.
Barring Americans from stepping foot in North Korea would mark the latest US step to isolate the furtive, nuclear-armed nation, and protect US citizens who may be allured by the prospect of traveling there. Nearly all Americans who have gone to North Korea have left without incident. But some have been seized and given draconian sentences for seemingly minor offences.
The Trump administration is considering banning travel by US citizens to North Korea, officials said on Tuesday, as outrage grew over Warmbier's death. Secretary of State Rex Tillerson, who has the authority to cut off travel to North Korea with the stroke of the pen, has been weighing such a move since late April, when American teacher Tony Kim was detained in Pyongyang, a senior state department official said.
No ban is imminent, but deliberations gained new urgency after Warmbier's death, said the official, who requested anonymity to discuss internal diplomatic discussions.
In Congress, Democrats and Republicans found rare bipartisan consensus in denouncing the North. Several senators said they were considering a travel ban. In the House, lawmakers lined up behind legislation from Representative Adam Schiff, a Democrat, and Representative Joe Wilson, a Republican.
Under their proposal, the Treasury Department would be ordered to prohibit all financial transactions related to travel to North Korea by Americans, unless specifically authorised by a US license. No licenses would be issued for tourism.
The Trump administration doesn't need an act of Congress to bar Americans from traveling to North Korea.
Under existing law, all it would take is a designation by Tillerson — called a "geographic travel restriction" — to make all American passports invalid for travel to North Korea. To back up the designation, Tillerson could assert that Americans face "imminent danger" to their health or safety if they travel there, an easily defendable assertion in the wake of Warmbier's death.
The US doesn't currently prohibit its passports from being used to travel to any countries, even though financial restrictions limit US travel to Cuba and elsewhere. If a passport ban were placed on North Korea, an American who violated it could face a fine and up to 10 years in prison for a first offense.
Schiff said a new law was important to show Congress' unity on North Korea, arguing that financial measures through the Treasury Department might be more effective than a passport ban because it would deter travel companies ferrying Americans.
"This has the merits of protecting Americans from going to a place of increasing danger, but also drying up one source of our currency for North Korea," Schiff said in an interview.
Short of a total ban, John McCain,  proposed that prospective American travelers complete a form declaring they won't hold the US government responsible for what happens. He said the form would require Americans to affirm they're aware of what's transpired to other US citizens, such as Warmbier, whom the senator said was "murdered" by the North.
"If people are that stupid that they still want to go to that country, then at least they assume the responsibility for their welfare," McCain said.
Outrage in the United States means that more pressure, not dialogue, is the more likely course. But some analysts believe negotiations could happen because of US worries about the safety of the three other Americans still detained in North Korea.
South Korean president Moon Jae-in has been unable to pursue the engagement with the North he favors because of a string of North Korean missile tests. Warmbier's death could make it even harder, although some analysts think Moon could offer talks with the North as a way to get other detainees out of North Korea.
"It's unlikely that Washington and Seoul will let Warmbier's death entirely derail their efforts at talks because North Korea's nuclear weapons program is such a serious and immediate threat," said Koh Yu-hwan, a North Korea expert at Seoul's Dongguk University. Still, opponents will question whether such negotiations may give the North more time to expand its nuclear weapons program.
Moon said in an interview with CBS television broadcast Tuesday that Warmbier's death showed "we must now have the perception that North Korea is an irrational regime," but talks are still necessary because "we were unable to resolve the North Korean nuclear issue through only the sanctions and pressure."
Delury said the Trump administration may try to pressure China to cut its large numbers of tourists to North Korea until the North apologises and releases the other Americans.
Whether North Korea will actually respond to pressure or talks is unclear. The country may not worry about much of anything externally, even the death of a young tourist, until it reaches its goal of building a nuclear ICBM that can ease what it sees as decades of US and South Korean hostility.
Tours and travel agents back out
The US government strongly warns Americans against traveling to North Korea, but doesn't prohibit it, despite other sanctions targeting the country. It's unclear exactly how many Americans go to North Korea every year. Those who typically do travel from China, where tour groups market trips to adventure-seekers.  However, The New York Times reports that out of the 4,000 to 5,000 Western tourists who visit North Korea each year, about 20 percent are from the United States.
There are many tour companies which organise such tours to North Korea. Some of those companies — including China-based Young Pioneer Tours, which took Warmbier to Pyongyang — have now stopped taking Americans. Other travel companies say they're considering a similar restriction.
The US and North Korea have no diplomatic relations. The US has been pressing Pyongyang to halt its nuclear weapons development and urging China and other countries to starve the North of funding for the program. But on Tuesday, Trump suggested that strategy had failed.
"While I greatly appreciate the efforts of President Xi & China to help with North Korea, it has not worked out," Trump wrote on Twitter. "At least I know China tried!"
While I greatly appreciate the efforts of President Xi & China to help with North Korea, it has not worked out. At least I know China tried!

— Donald J. Trump (@realDonaldTrump) June 20, 2017
Young Pioneer Tours said Tuesday on its Facebook page that the death of 22-year-old Otto Warmbier shows that the risk American tourists face in visiting North Korea "has become too high."
Other well-known North Korea tour operators, including Koryo Tours, founded by British expatriates in Beijing, and Uri Tours, with offices in New Jersey and Shanghai, said this week that they were "reviewing" their policies for American citizens ahead of a possible travel ban that has been mooted by Tillerson. Chinese Foreign Ministry spokesman Geng Shuang called Warmbier's death a "tragedy." He told reporters at a daily news briefing that he hopes Pyongyang and Washington could communicate over related issues. China, North Korea's longtime communist ally and biggest source of economic and diplomatic assistance, provides the largest numbers of tourists to the country by far. Warmbier was among the estimated 5,000 non-Chinese who visit North Korea every year on packages that often include trips to Pyongyang, the capital, as well as the demilitarised zone separating the two Koreas, Mount Paektu and sometimes the Masik ski resort. Americans comprise about a fifth of all non-Chinese tourists to North Korea, tour operators say.
Lessons on North Korea's inner workings?
Some outside experts see an internal divide in North Korea between officials who believe solving the long standoff with Seoul and Washington is the best way to improve the country's economy and international standing, and hard-liners who believe that outside pressure, isolation and animosity help keep the ruling Kim family in power by solidifying domestic support. The last thing conservatives want, the argument goes, is curious American tourists talking with citizens and undercutting decades of propaganda that assures North Koreans that they are the envy of the world. But North Korea has also consistently lobbied Washington for specific concessions that would need deep negotiations, something recent US administrations have been reluctant to pursue because of the North's weapons programs. North Korea's demands include a peace treaty to officially end the Korean War and the removal of US troops from the Korean Peninsula. "I'm sure there are high-ranking North Koreans who regret what happened to Warmbier and who think this was a mistake," Delury said.
"You've got to capitalise on this, and influence their internal debates to get them to recognise and acknowledge what happened." Another reading is that Warmbier's death may simply show a pattern of North Korean callousness and a lack of concern over diplomatic repercussions. Outside groups say North Korea tortures thousands of its own citizens at prison camps. And earlier this year the North was suspected of arranging the killing of the half-brother of leader Kim Jong Un with VX nerve agent at a Malaysian airport.
Many others still in detention, China might not be able to help
Three other Americans are still imprisoned in North Korea, accused of crimes against the Pyongyang regime. The US government says North Korea is using such detainees as political pawns. North Korea accuses Washington and South Korea of sending spies to overthrow its government. The administration of President Donald Trump has been pushing China hard to use its influence with North Korea to curtail its development of nuclear weapons and ballistic missiles. While Beijing may attempt to use such leverage to free Americans in the North, its influence is limited, said Jin Qianyi, a professor at Yanbian University's Institute of Northeast Asia Studies, which sits along the border with North Korea. Beijing also needs to ensure it maintains channels of communication with Pyongyang, whatever their differences, Jin said.
"I personally believe that it is not possible for China to step up sanctions against North Korea because China has already been tough. How much tougher can it be?" Jin said. North Korea's missile and nuclear tests, its carefully scripted propaganda bluster, even its military threats: Far from the scattershot workings of a madman, most of this fits the playbook of a small, proud country well used to stoking tensions to get concessions it would otherwise not receive from surrounding big powers. "The treatment of Otto Warmbier is beyond the pale of North Korea's usual standards," said John Delury, an Asia expert at Seoul's Yonsei University. "It's worth a forceful response. The US government should not just throw up its hands and say, 'This is just how North Korea is.' But how do you do that in a smart way where there is some modicum of accountability?"
Here are a few who were detained in North Korea in the past:
Current detainees
The three Americans currently held in the North include Kim Hak Song and Kim Sang Dok, who both worked at Pyongyang University of Science and Technology before their detention earlier this year over unspecified crimes. The school is the only privately funded university in North Korea and is unique for having a large number of foreign staff.
Kim Dong Chul, a South Korean-born US citizen, is serving a 10-year term with hard labour for alleged espionage following his arrest in October 2015. In his public confession, Kim said he was a spy for South Korean intelligence and was trying to spread religion among North Koreans.
Some foreigners have said after their release that their declarations of guilt had been coerced while in North Korean custody.
With inputs from AP
Sports
The Premier League side were scheduled to play Italian champions Inter Milan this weekend in the opening round of the Florida Cup, which also includes Everton and Colombia's Millonarios.
World
The fact inversion about the siege is the latest in Trump's contorted oeuvre of the 'big lie' compendium, the most specious of which is that the election was stolen from him, when it was not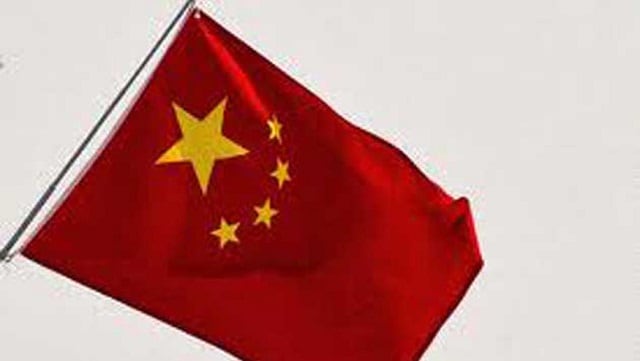 India
If China can creep its way into injecting its dark ideology in the world's most powerful democracy, it is difficult to believe that it has not compromised India's own political, academic and media ecosystems.