Osama not buried at sea? Stratfor 'bullshit artists' say so
Spymasters at the security thinktank Stratfor evidently disbelieved the official US claim that Osama bin Laden was buried at sea. Welcome to the world of 'serial exaggerators'.
There's no career more thrilling than armchair espionage. And, from all accounts, in addition to giving one an adrenaline rush, it is also an easy way to milk suckers who trip on cloak-and-dagger conspiracy theories.
The US-based private security thinktank Stratfor has, as we had noted here, built up quite a reputation for operating like a shadowy "CIA for hire" that offers "geopolitical analysis" and security alerts to corporates and governments for a hefty fee.
But every once in a while, Stratfor appears to have run ahead of itself with its wild conspiracy theories.
Stratfor emails, which were hacked by the hactivist group Anonymous and published by the whistleblower website WikiLeaks, show that the analysts at the thinktank believed, with little or no corroboration, that Osama bin Laden, who was killed by US Navy Seals in Abbottabad on 2 May last year, was not buried at sea, as the US government claimed.
Instead, they believed, bin Laden's body was transported back to the US and cremated there.
Stratfor's vice-president for intelligence Fred Burton notes in one of the hacked emails that he doubts the Obama administration's official version that bin Laden's body, which was spirited out of Pakistan under cover of darkness, was buried at sea.
Instead, Burton says in his 2 May email, bin Laden's body was bound for Dover (Delaware) on (a) CIA plane, and would then be flown to the Armed Forces Institute of Pathology at Bethesda.
In a second email, sent an hour later, Burton again voices scepticism of the claim that bin Laden was buried at sea.
"If body dumped at sea, which I doubt, the touch is very Adolph Eichmann like. The Tribe did the same thing with the Nazi's ashes," he wrote. "We would want to photograph, DNA, fingerprint, etc. His body is a crime scene and I don't see the FBI nor (the Department of Justice) letting that happen."
(The allusion to Adolph Eichmann relates to the Nazi Commander who fled Germany using fraudulent documents, and lived in Argentina under a false identity for years until he was captured and tried and, subsequently, executed for war crimes.)
In another email, sent some hours later, Burton noted that bin Laden's body "is Dover bound, (and) should be here by now."
Burton's scepticism about the official version of a burial at sea was shared by his colleagues, including Stratfor CEO George Friedman.
Not even the loony right in the US, which has come up with many fanciful theories, has challenged the official narrative on bin Laden's burial at sea. But, as sceptics have noted, the spotlight trained on Stratfor, courtesy the leaked emails, made it appear that the thinktank was "full of serial exaggerators and bullshit artists", and their rumours ought not to be trusted without verification by a second source.
Scepticism of Stratfor's methods runs high among other strategic analysts. "When I lecture on strategic analysis, I give students Stratfor materials as an example of what not to do," says security specialist and intelligence analyst Rory Medcalf.
The hacked emails themselves reveal (and independent corroborate it) that Stratfor in many cases peddled secondary source information – including from newspapers – and packaged it to seem like authentic intelligence from the field. In other instances, it passed on rumours recycled from media narratives without validation.
Writing in The Atlantic, Max Fisher says: "Maybe what these emails actually reveal is how a Texas-based corporate research firm can get a little carried away in marketing itself as a for-hire CIA and end up fooling some over-eager hackers into believing it's true."'
Fisher adds that Stratfor's reputation among foreign policy writers, analysts, and practitioners is poor and that "they are considered a punchline more often than a source of valuable information or insight."
Even prior to the latest disclosures, Stratfor had come in for criticism for peddling sensational rumours that proved to be untrue, and for getting even the big picture on the world of the future – which it claimed was its area of expertise – horribly wrong.
The latest leaked emails, spinning fanciful theories about bin Laden's body disposal, are almost certain to feed the liveliest imagination of conspiracy theorists, of whom there is no dearth. There's enough in them for armchair cowboys to get their jollies, but that may be somewhat less scintillating than the effect that the "bullshit artists" perhaps intended to have.
Find latest and upcoming tech gadgets online on Tech2 Gadgets. Get technology news, gadgets reviews & ratings. Popular gadgets including laptop, tablet and mobile specifications, features, prices, comparison.
World
Outgoing US president Donald Trump's overriding goal seems to be to simply throw out as many claims as possible, no matter how outlandish or baseless, in an effort to sow public doubt about Joe Biden's victory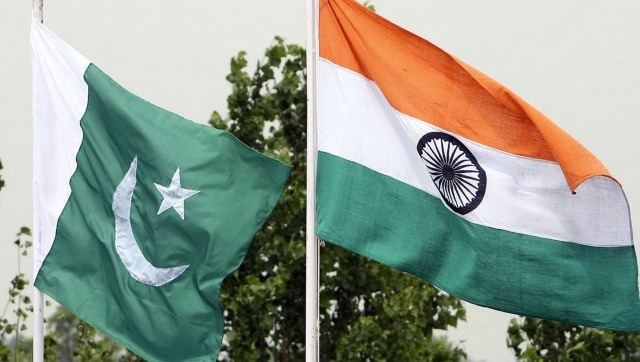 India
Earlier, Pakistan's UN envoy Munir Akram had met the UN chief to hand over a dossier that alleged India was promoting terrorism in the country