Watch: The world's biggest band Rockin' 1000 and its founder Fabio Zaffagnini
Italy based Rockin' 1000 is the world's biggest band.
How do you get your favourite band to tour your hometown?
Just put together a band with about a 1000 members and have them cover the band's songs. Simple, right?
That's exactly what Fabio Zaffagnini did, when he wanted the band Foo Fighters to play in his hometown — Cesena, Italy.
Zaffagnini gathered local musicians to cover 'Learn to Fly'. The musicians would meet at the park the idea was conceived in, to rehearse the song. Soon, artists from all over Italy, and other European nations joined the group. One thousand musicians and probably the biggest Foo Fighters fans rehearsed for 365 days.
In 2015, they uploaded their cover on YouTube and got over a million views in less than 24 hours. The video concluded with Zaffagnini and the musicians begging the band to play a gig in their town.
Dave Grohl, the founder of Foo Fighters, responded immediately through a video on their Facebook page thanking the band. And in November, 2015, the Foo Fighters landed in Cesena to perform for the Rockin' 1,000 and opened with 'Learn to Fly'. Later, they invited Zaffagnini on stage and dedicated the song 'My Hero' to him.
Zaffagnini, however, doesn't consider himself the biggest Foo Fighters fan. "Probably there are many other fans that are as big as I am (sic), but probably they didn't make such a big scene — to have the Foo Fighters in their hometown."
Zaffagnini told Firstpost that he thinks of the project as an everyday job. "Rockin 1000 became since the very beginning a sort of obsession for me. So I started to wake up in the morning, and the first thought I had was just how to make it work. And so, I had the right partners, of course I didn't do this all by myself; I had to involve and recruit some professionals. We had a very tough team working hard for one year. And this probably was the best thing I ever did."
The band went on to do a show 'That's Live', in 2016, where musicians ranging from ages 7 to 86 covered various rock classics such as 'Smells like teen spirit,' 'Seven nation army,' 'Bittersweet symphony', and many more. The concert was attended by over 14,000 people and the band released an album titled That's Live, later that year.
Now, the number of band members has gone up to 1,200. They're holding a summer camp in July, inviting musicians from all over the world to play with them and join the group as well.
"This summer, we are organising something else up in the mountains here in Italy, and I really can't wait to see another show of the 1000. This time there are many musicians coming from all over the world. And I guess there are a couple of people from India as well," said Zaffagnini.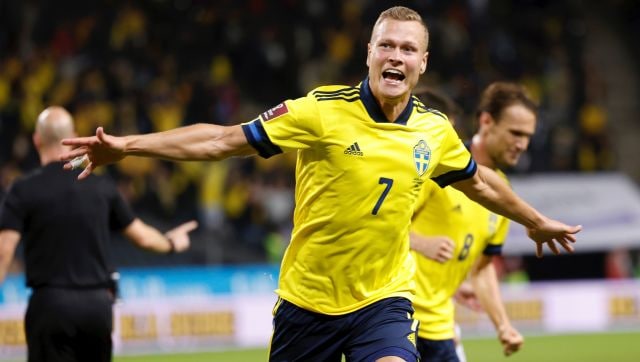 Sports
Viktor Claesson's second-half strike, after excellent work from Juventus winger Dejan Kulusevski, put Sweden two points clear of Spain at the top of Group B with a game in hand.
Sports
Racist abuse in Italian football stadiums has been a serious problem in recent seasons, and Lazio have one of the worst reputations in the country, with a connection to the extreme right
Sports
Gareth Southgate's men are still four points clear of second-placed Albania, who thumped San Marino 5-0 in Tirana.