On path to forecast landslide, Britain's May must win over pro-EU voters | Reuters
By Alistair Smout | LEWES, England LEWES, England Polls show British Prime Minister Theresa May on course to a landslide in the election she has called for June.
By Alistair Smout
| LEWES, England
LEWES, England Polls show British Prime Minister Theresa May on course to a landslide in the election she has called for June. But if her Conservative Party faces one potential snag in its march towards victory, it could be in places like Lewes, a small town beneath a picturesque castle in the hills near England's southern coast.Here, where the local member of parliament is a Conservative but most people voted last year to stay in the European Union, May's party has to win back those who disagree with her plans for a decisive break with the EU.Most forecasters predict Britain's main opposition Labour Party, which has struggled to formulate a position on Brexit, will lose dozens of seats to May's Conservatives.But the small, openly pro-European Liberal Democrats say they are the only party that can gain seats at May's expense, mainly in areas in the comparatively well-off south of England, where they lost seats to the Conservatives two years ago but now have a chance to win them back."Every weekend I've spoken to people who regret voting for the Conservatives," Kelly-Marie Blundell, the Liberal Democrat, or Lib Dem, candidate for Lewes told Reuters.She said Brexit was one of the leading issues for voters in the town, which had a Lib Dem member of parliament for nearly two decades until Maria Caulfield, a former nurse, narrowly won the seat for the Conservatives in 2015.Last year, Lewes voted by 53 to 47 percent to stay in the EU. One of those "remain" voters was Kathleen Turner, a pensioner who says she will now vote Conservative to give May the mandate to carry out Brexit anyway.
"Having got to where we are, we need to get on with it," she told Reuters in the town's bustling shopping district. "She's the only person for the job."BLINKERED SOCIETY
May has called the election to increase the narrow 17-seat working majority in parliament she inherited from her predecessor David Cameron, who quit last year after Britons rejected his call to stay in the EU.Cameron won his majority in the 650-seat House of Commons in 2015 in part by taking seats like Lewes from the Lib Dems, who were punished by voters for going into coalition with Cameron's Conservatives five years earlier.
The Lib Dems lost 49 seats in 2015 and now have just nine left. But that also means that there are 25 Conservative-held seats where the Lib Dems need a swing of less than 10 percentage points to win. "I'll probably vote Liberal Democrat. The EU is really important," said Valerie Kent, 52, a teacher who described herself as a "floating voter"."We're in danger of becoming a very blinkered society when it comes to things like immigration, and there are many who are worried about that. I would think that the Lib Dems could come back into fashion."
Professor John Curtice, Britain's leading election expert, says that despite May's strong showing in head-to-head opinion polls against Labour leader Jeremy Corbyn, a lot of Labour seats are still safe because of their demographics.That means May's path to a landslide may not be so straightforward, and losing a clutch of seats to the Lib Dems along the way could prove more important than it appears at first.The impact of leaving the EU on the vote is a "more complicated question", Curtice wrote in an article for the Sun newspaper. "To what extent will people depart from their usual party support because of their views on Brexit?"Even some Lib Dem supporters in pro-EU areas like Lewes wonder if the party's position on Brexit will be enough to make gains, with May riding so high in the polls."They're targeting the 'Remain' vote, but I'm not really sure what strategy is going to work in the current environment," said artist Claire Crawford, a Lib Dem supporter who voted to stay in the EU."Theresa May feels strong, so she's calling a vote to capitalise on the weakness of others. It's a bad time for the Liberal Democrats as well as the rest." (Writing by Michael Holden; editing by Guy Faulconbridge and Peter Graff)
This story has not been edited by Firstpost staff and is generated by auto-feed.
World
The incident occurred in Dasu area of Upper Kohistan district of Khyber Pakhtunkhwa province where Chinese engineers and construction workers are helping Pakistan build a dam which is part of CPEC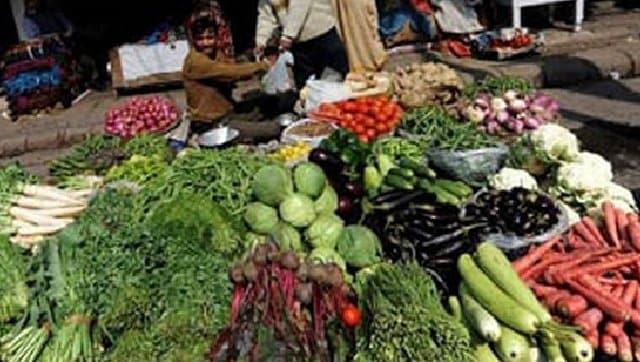 Business
Inflation in fuel and power basket eased to 32.83 percent during June, against 37.61 percent in May
India
The Pulitzer prize winner, who was in Kandahar covering operations against Taliban, was killed when he was riding along with the Afghan Special Forces