On eve of 2018 presidential election, Egypt Police kills 6 militants belonging to group involved in Saturday's Alexandria bombing
Egypt's police killed, on Sunday, six militants belonging to a group the interior ministry accuses of carrying out a bombing in the coastal city of Alexandria that targeted a security chief on Saturday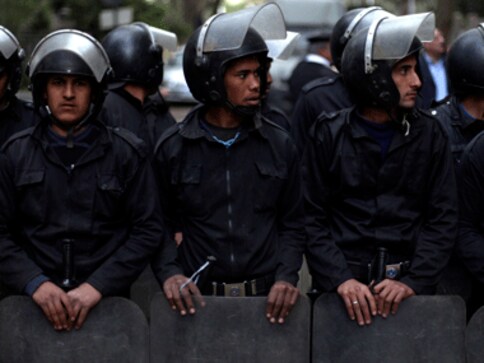 On the eve of the 2018 presidential election in Egypt, the police on Sunday killed six militants belonging to a group that carried out Saturday's bomb blast in the coastal city of Alexandria.
The city's security chief was the target of the bomb blast that had killed two policemen, reports had said.
"The interior ministry has dealt an effective blow to the armed wing of the Muslim Brotherhood, the Hasam movement, on the dawn of 25 March. The ministry uncovered a terrorist den... and exchanged fire with its elements which led to the killing of six," the police said in a statement, according to Reuters.
The Muslim Brotherhood, however, says it rejects violence.
The anti-terror police raid came on the eve of Egypt's 2018 presidential election that kicks off on Monday morning, in which incumbent President Abdel-Fattah al-Sisi is expected to win a second four-year term.
Police have identified three of the six militants killed. The ministry said its investigations showed the same group had carried out the bombing on Saturday. The police, however, didn't indicate if those killed on Sunday had taken part in the bombing.
With inputs from Reuters and IANS