Ohio nightclub shooting: 1 dead, 15 injured after lone gunman opened fire; shooter on the loose
Police say 15 people were shot and one person was killed when gunfire erupted at a nightclub in Ohio's Cincinnati.
Police say 15 people were shot and one person was killed when gunfire erupted at a nightclub in Ohio's Cincinnati.
Medic units transporting while others are still coming in to pickup additional victims pic.twitter.com/FU7GgyvnDN

— Cincinnati News (@CinciNews) March 26, 2017
According to a report in WLWT, an NBC-affiliated television station located in Cincinnati, the shooting occurred at 2 am Sunday at Cameo nightclub. Ambulances have been taking victims to the hospitals. The police are still at the crime scene even as the gunman is still reportedly on the loose.
No suspect is in custody, but there is no indication the shooting at the Cameo club was terrorism related, officials said. Assistant Police Chief Paul Neudigate said in a tweet that there was only one reported shooter but that police were investigating whether others were involved. Police had earlier said "at least a couple of shooters" were involved. Authorities believe a conflict began earlier in the day that led to the shooting, city manager Harry Black said in a news release. Authorities were interviewing witnesses and planned a news conference later in the morning.
Assistant Police Chief Paul Neudigate said that several of the victims have life-threatening injuries.
"We are in the middle of a very horrific situation that occurred at the nightclub with multiple victims," Neudigate said. "It's going to be a long night for our homicide units to investigate."
Neudigate added that hundreds of people were inside of the nightclub at the time of the shooting, and called it a "chaotic crime scene."
"Many of them fled, unfortunately. Many of the witnesses fled, but everyone that we can identify is being interviewed," he said.
Police have not said whether anyone is in custody, and the investigation is ongoing. It wasn't immediately clear what prompted the shooting. This is the second nightclub shooting in the United States in a year.
Several officers were working security at the club; some performed first aid and tried to revive the person who died, police said. A single body was removed by the coroner shortly after 6 am The federal of Bureau of Alcohol, Tobacco, Firearms and Explosives was also at the scene.
Among the injured, eight were being treated at the University of Cincinnati Medical Center, hospital spokeswoman Kelly Martin said. One person there was in critical condition. She had no details on the types of injuries or the ages of the victims. Authorities asked anyone with information to come forward. Investigators were checking to see if surveillance cameras were working, Williams said.
The area is mostly industrial but also home to several nightclubs with a smattering of homes. A regional airport is nearby along the Ohio River. The area is fairly desolate at
night, with the exception of the nightlife scene and 24-hour gas stations. The road where the club sits was easily cordoned off by a single police cruiser and officer at either end. First responders had problems reaching the shooting victims because the parking lots were full, Sgt. Eric Franz told the Cincinnati Enquirer.
In June 2016, 29-year-old Omar Mateen killed 49 people and wounded 53 others in an attack on Pulse, a gay nightclub in Orlando, Florida.
With inputs from AP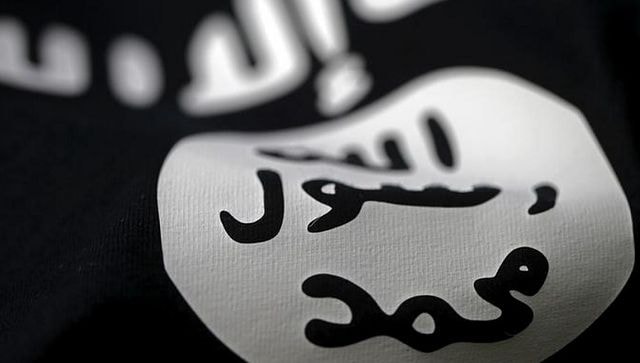 World
While the COVID-19 pandemic may have had a temporary chilling effect on radicalism, there are concerns that in the post-pandemic era, terrorism will become a bigger problem globally.
World
New Zealand prime minister Jacinda Ardern said the man, a Sri Lankan national, had managed to carry out his "hateful" assault even though he was on a terror watchlist.
India
The injured persons have been rushed to a hospital while security forces have cordoned off the area, the officials added.