Officials say 10 killed in Baghdad double explosions
Iraqi officials say back-to-back explosions in a Shiite district of Baghdad have killed at least 10 people and wounded 35.
Baghdad: Four car bombs struck two outdoor markets in Baghdad and a town south of the Iraqi capital on Friday, killing at least 20 people and wounding dozens, officials said.
The blasts were the latest in a series of attacks by insurgents seeking to re-ignite sectarian violence and undermine the Shiite-led government's efforts in maintaining security.
The bombings targeted an outdoor pet market in Baghdad's northern Kazimyah neighborhood and in a vegetable market in the town of Shomali in Hillah province, south of the Iraqi capital.
Every Friday, Iraqis converge on markets to shop and spend family time during the Muslim weekend. Markets are a frequent target for militants who seek to inflict large numbers of casualties.
In Baghdad, the first car bomb exploded around mid-morning at the entrance to the Kazimyah market, two police officers said. When panicked shoppers tried to flee the area, a second parked car exploded a few meters (yards) away, according to the officers.
At least 14 people were killed and 42 were wounded in the two blasts, police said. All the victims were civilians.
About an hour later, two car bombs exploded simultaneously at the Shomali market, killing at least six people and wounding 15, two police officers said.
Health officials confirmed the casualty figures in each attack. All officials spoke on condition of anonymity as they were not authorized to release information.
Despite a drop in violence since the worst sectarian fighting in 2006-2007, insurgents carry out near-daily attacks on security forces and civilians in an attempt to undermine the Shiite-led government.
Associated Press
Find latest and upcoming tech gadgets online on Tech2 Gadgets. Get technology news, gadgets reviews & ratings. Popular gadgets including laptop, tablet and mobile specifications, features, prices, comparison.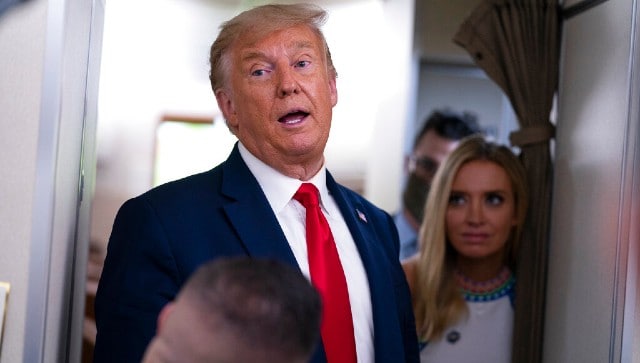 World
Since taking the oath of office in 2016, US president Donald Trump has faced the same hard truth that each of his White House predecessors learned: Governing is rarely easy
Sports
The bullet-riddled 20,000-seater stadium, home to Mosul Sports Cub, was not spared, caught up in the deadly battles for control.
World
Several of the wounded students were in critical condition, and hospital authorities feared the death toll could climb further