Snake charmers, modernity and tweets: How the BBC managed to hurt us
The response to a tweet by the BBC calling India a land of 'snake charmers' says a lot about history, stereotypes and the nature of social media.
On 17 April, BBC released a video documentary on its website titled, "What happened to India's snake charmers?"
The 3 min 55 sec video had the following as its description,
Many in India now regard snake charming as an offensive stereotype that's out of place in a modern nation. But what happened to the charmers themselves once the ancient tradition was banned?
On 18 April, BBC Pop Up, "a travelling bureau that films your story ideas", put out the following poll on Twitter:
Should India erase its snake charming culture to embrace modernity?

— BBC Pop Up (@BBCpopup) April 18, 2016
Cue Twitter outrage.
The immediate response to the tweet was calling BBC not just ignorant, but also racist.
Let's be clear, there's no defending the tweet. It's clear as daylight. To condense an entire nation to the land of "snake charmers" is not just ignorant by offensive.
India is not a land of snake charmers.
The vivid imagery of "snake charmers" which apparently still lingers in the contemporary imagination and continues to represent a culture for the western minds comes from, you guessed it, the West itself.
In her book, Caricaturing Culture in India: Cartoons and History in the Modern World, author Ritu Gairola Khanduri, writes about the origins of this trope that still has an enduring effect.
During the colonial rule, imagery (cartoons) like that of 'snake charmers' and 'bed of nails' were used not only to comment on the social, but the brewing political environment in India, as well as in Britain.
Like Vishnupriya Bhandaram points out in this Firstpost article, "India is not one, it is many". Even when it was portrayed as one, India could never have been just a "land of snake charmers". It is too big and diverse for that.
But what amazes one is how the stereotype still manages to survive.
Is it just ignorance, or a lazy attempt at invoking an exotic imagery in modern times, or do we genuinely associate the two? What is the reason that it keeps coming back?
Is it just the fact that it is all too convenient to associate a population of 1.25 billion to 'snake charmers,' rather than address their diversity and strive for breaking from the conventional?
And is the West solely to blame for the trope in 2016? "There was a time when India was considered a land of snake charmers. It is thanks to you people and information technology that the perception about our country has changed," PM Narendra Modi said during his speech at Madison Square in the United States in September 2014.
Lets get back to the documentary.
Right off the bat, the documentary talks about how how the images of 'snake charmers' create stereotypes and, talks about a need to rectify the use of such imagery.
The documentary is actually about people who worked as snake charmers before the government banned the practice, and about how difficult it is for them to survive in contemporary India.
Far from being offensive or biased, it makes for an intriguing 4 minute watch. So what went wrong?
The tweet.
Poor choice of words? Ignorant staff? An intern handling the Beeb's social media? The possibilities are endless.
But then again, writing charming tweets is not BBC's forte.
Back in September 2015, BBC had managed to outrage many Indians when Sania Mirza and Martina Hingis won the US Open women's doubles and two of BBC's Twitter accounts chose to ignore Mirza.
Tweets from both the BBC and BBC Sports accounts said that "Hingis won the US open doubles titles" and "Hingis does it again."
What made it worse was the fact that this was the second time that a BBC Twitter account failed to mention Mirza's name.
After the Indo-Swiss pair's Wimbledon triumph, BBC India's account tweeted "Hingis wins Wimbledon doubles final."
So, although it is disconcerting to come across 'snake charmer' references today, perhaps a single Google search would have led one to the documentary itself and answered a few questions about the broadcasting corporation's "racist"outlook.
It is easy to take offence and outrage on Twitter, just glance over at the trending hashtags at any point of time in the day.
But jumping the gun only backs the notion of how we harbour such perceptions about our identities deep in our hearts.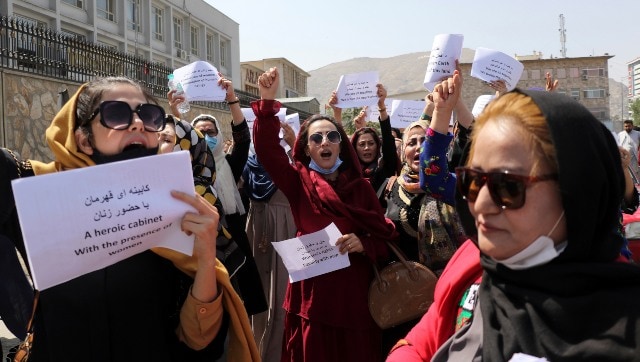 World
Recent controversial comments by Taliban leaders, like that of Hashimi, have exposed the Taliban's true nature as it ignores women, who make up half of the population of the war-torn country
India
CPEC is a part of China's most ambitious project 'Belt and Road Initiative', aimed at renewing the country's historic trade routes in the coastal countries of South-East Asia
India
The PM averaged more than 10 tweets a day during the campaign, pointing to a very effective use of social media