Obama's historic Havana visit: All you need to know about the thaw in US-Cuba relations
In the final months of his eight-year Presidency, Barack Obama did something no US President has done in nearly 90 years. He made an official visit to Cuba
As Barack Obama counts down the final months of his eight-year presidency, he did something no White House resident has done in nearly 90 years. The US President made an official visit to Cuba, for so long a pariah state. The visit comes following a thaw in their hitherto frosty relations, which have eased since they signed a historic deal in July last year, opening embassies in Washington and Havana.
Something as momentous as that is unlikely to be achieved during Obama's current visit. The US Congress is still a few years from withdrawing or easing the sanctions it has imposed upon Havana, while Cuba will not relent on its demand that Washington return Guantanamo Bay. Cuban citizens are still going to find it extremely difficult to visit the US and vice versa. On the agenda for Obama's visit are the following things: Watching a basketball match with Cuban counterpart Raul Castro, visiting an art museum, delivering a speech, touring Havana city, attending a State dinner and meeting clergymen. A fairly normal visit by any head of state.
Fairly innocuous things took place on Monday at the meeting of the two Presidents, if a Cuban president allowing American journalists to ask him questions can be termed innocuous that is. He denied holding political prisoners, saying, "Give me a list of the political prisoners and I will release them immediately. After this meeting is over, you can give me a list of political prisoners. And if we have those political prisoners, they will all released before the night ends."
US President Barack Obama, on the other hand, vowed to do everything he can to help Cubans. "The bottom line is that we believe in the Cuban people," he said, and that included freeing up access to internet and improving its record on democracy and human rights.
So, in essence, the meeting is another in a long line of initiatives which will be taken by the two governments to improve diplomatic relations and also the lives of citizens. After decades, a US President has taken the initiative to work with Havana and to enlist its help. CNN writes that this initiative would go a long way in producing better ties. "By abandoning the policies that for decades were the hallmark of US-Latin America relations, the Obama administration has therefore succeeded in building stronger and more productive ties between the United States and its southern neighbours," it said.
The visit is expected to signify to the international community that the two countries are willing to do normal activities, like conduct state visits, which would, in turn, signify that the era of hostility is over.
But what caused the hostility? A brief history of US-Cuba relations:
Cuba embraced Communism and became an ally of the Soviet Union shortly after Fidel Castro took control in 1959. Washington wasn't happy with a Soviet ally in its backyard and there were several attempts made to overthrow Castro, the most famous one of them being the Bay of Pigs invasion in 1961. In response to sustained aggression from Washington, Castro invited Moscow to bring in its nuclear warheads. The US blocked this from happening though, and the ensuing 13-day standoff came to be known as the Cuban Missile Crisis.
The Cold War, primarily between the US and USSR, also involved Cuba. And though Cuba suffered heavy losses following the collapse of the USSR in 1991, the US-Cuba Cold War has far outlasted the one with USSR. Also, relations between the two countries have been further complicated by the presence of 125,000 Cubans who migrated to the US in 1980 after Castro opened up Cuban borders. The economic embargo, in effect for over 50 years and yet to be removed, has also ensured anti-American rhetoric in the island nation has been strong.
Here's a timeline of the events that have marked US-Cuba relations before the thaw set in last year: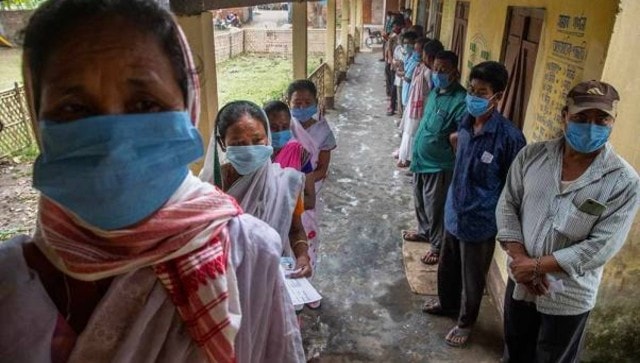 Politics
A polling station is a designated place where electors go to cast their vote. A polling booth, on the other hand, is set up by parties and candidates beyond a distance of 200 meters from the polling stations
India
The first emergency relief shipment, which will arrive from Travis Air Force Base, will include 440 oxygen cylinders and regulators donated by the state of California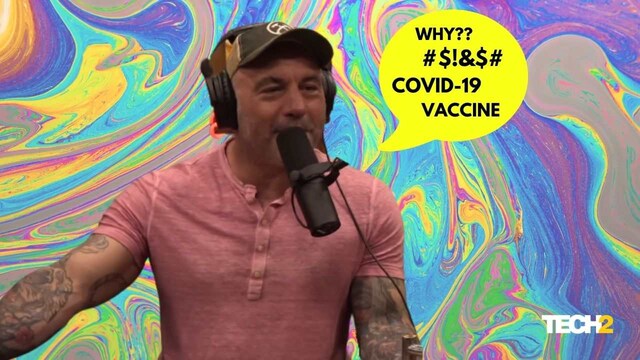 World
Rogan is a famous, rich, white male living in one of the most developed countries in the world with access to quality healthcare during the pandemic.