Opportunity to discuss common responses: Obama to meet South Korea, Japan leaders about North Korea threat
US President Barack Obama will hold a trilateral meeting with South Korean and Japanese leaders on Thursday on the issue of North Korea
Washington: US President Barack Obama will hold a trilateral meeting with South Korean and Japanese leaders on Thursday on the issue of North Korea, the White House said on Monday.
Obama's meeting with South Korean President Park Geun-hye and Japanese Prime Minister Shinzo Abe will be held on the margins of the Nuclear Security Summit, which is slated for Thursday and Friday.
"This meeting will be an opportunity for the three leaders to discuss common responses to the threat posed by North Korea and to advance areas of trilateral security cooperation in the region and globally," the White House said in a statement.
In recent weeks, North Korea has claimed a series of key technical breakthroughs in its development of a long-range nuclear strike capability, and conducted its first test firing in two years of a medium-range ballistic missile.
Experts say the claims are likely a mix of fact and exaggeration. However, there is a consensus that North Korea is making steady progress towards its goal of developing an inter-continental ballistic missile (ICBM) that can accurately deliver a nuclear bomb as far as the continental United States.
That threat will loom large on the agenda of Thursday's trilateral meeting as well as Obama's talks with Xi.
US policymakers have pushed Beijing to put pressure on Pyongyang to stop its nuclear provocations, but China is concerned about the stability of its unpredictable neighbour.
North Korea, meanwhile, has labelled Obama's hosting of the two-day nuclear security summit in Washington as an act of "shameful" hypocrisy.
"The US and its South Korean puppet group are going to use the above-said summit as a means for ratcheting up the sanctions against (North Korea), and finding fault with its legitimate access to nuclear weapons," the North's official KCNA news agency said in a commentary.
"It is ridiculous for the US and its followers to hold such a nonsensical summit," it said.
The summit itself will not address issues related to North Korea's recent weapons tests, with the fear that Islamic State militants could obtain nuclear material expected to weigh more heavily on the agenda.
IANS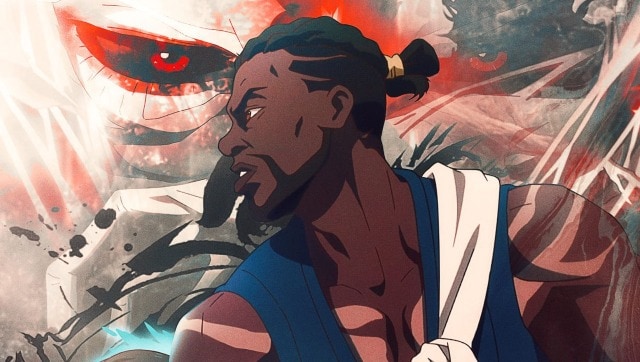 Entertainment
The true stars of Yasuke are its visual and aural landscapes. The animation has a lonesome beauty that matches the protagonist's temperament, and it's all pulled together by a score by Flying Lotus.
science
In a preview of the discussions, Blinken said, "We won't trade shots in arms for political favours. This is about saving lives."
Sports
Tokyo 2020 CEO Toshiro Muto confirmed the reports but said discussions were still ongoing, and that organisers would strive to "come up with a feasible way of securing that many nurse resources."