Obama to focus on climate, economy on final Asia trip, later this week
US President Barack Obama will embark on his last Asia trip later this week which would focus on key issues of climate change, global economy and those concerning Asia Pacific region, a top offiical has said.
Washington: US President Barack Obama will embark on his last Asia trip later this week which would focus on key issues of climate change, global economy and those concerning Asia Pacific region, a top offical has said.
Obama will leave for a week-long trip to Asia – his 10th to the Asia Pacific region – that would take him to China and Laos. He would be the first US president to visit Laos.
In China, Obama would be attending the G-20 Summit, scheduled for 4 September, which among others would be attended by the Prime Minister Narendra Modi.
Obama and Modi are likely to meet on the sidelines of the G-20 Summit, but no announcement has been made yet. Obama would meet his Chinese counterpart Xi Jinping on 3 September.
"We'll be reviewing all of the issues that have been front and centre in the US-China relationship for the last seven and a half years.
"On the positive side, we'll be able to review the progress we've made on the global economy, on climate change, our shared efforts to prevent the proliferation of nuclear weapons through the Iran deal, our shared concern about the situation on the Korean Peninsula," said Ben Rhodes, the Deputy National Security Advisor.
They would also be addressing differences, in the area of cyber, some of the economic practices, tensions around maritime issues in the South China Sea and, differences on human rights as well.
"But, again, I think this is going to be the last occasion of this sort for the President to spend several hours with his Chinese counterpart and to review the state of US- China relations and to try to see where we can make progress, and working together on areas of common interest or bridging some of the differences that have been characteristic of the relationship," he said.
After attending the G-20 Summit, Obama will fly to Laos, where he will attend the ASEAN and East Asia Summit and will have bilateral meetings with the Laos leadership.
In a speech in Laos, Obama is expected to review his Asia policy over the course of the last seven years.
"He will talk about how far we've come in shaping an architecture in the Asia Pacific for the US to lead and to be at the table in forums like ASEAN and the East Asia Summit.
"He will speak to the fact that we've significantly upgraded our commercial and economic diplomacy in the region, our security presence in the partnerships that we're building, both with allies but also with emerging partners on issues like maritime security and disaster response," Rhodes said.
The US President will also make a strong pitch for TPP and why it is essential to American economic and security interests for Congress to move forward with approval of TPP.
Senior presidential advisor Brian Deese said US has now developed quite a significant record of working collaboratively with the Chinese on climate change.
"The Paris agreement to formally enter into force, 55 countries representing 55 per cent of global emissions must formally join. Together, the US and China represent just under 40 per cent of global emissions. So the act of our two countries joining, as and when that happens, will help move us closer to that goal," he said.
The Deputy National Security Advisor for International Economics Wally Adeyemo Obama's final G-20 Summit will provide an opportunity for leaders to continue addressing how to boost global growth while they also ensure that the benefits of globalisation, digitisation, integration are shared more broadly.
"On this year's agenda will be important issues such as reducing global excess capacity of steel, advancing the WTO Environmental Goods Agreement that eliminates trade barriers for a variety of green products, better preparing the international financial institutions to address the challenges associated with the global migration crisis, and advancing our shared climate and development agenda," he said.
This year's G20 Leader's Summit will provide a chance to affirm the G20's commitments to upholding high standards, protecting workers, ensuring a level playing field, and expanding opportunity, Adeyemo said.
"In addition to the summit, top of mind for many of the countries sitting there will be TPP, which we see as essential to both our economic opportunity in our country but also to our national security priorities.
A number of G20 countries are members of TPP and this will provide the President an opportunity to see them and to discuss how we advance that shared agenda of creating a rules-based order in the Asia Pacific that provides real
opportunities to level the playing field for our workers and our firms. We look forward to a successful summit," he said.
World
The ASEAN will invite a non-political representative instead of Myanmar's military leader, Senior Gen. Min Aung Hlaing, the grouping's chair Brunei said.
Politics
Narendra Modi is a man with a mission and with a single-minded determination to transform India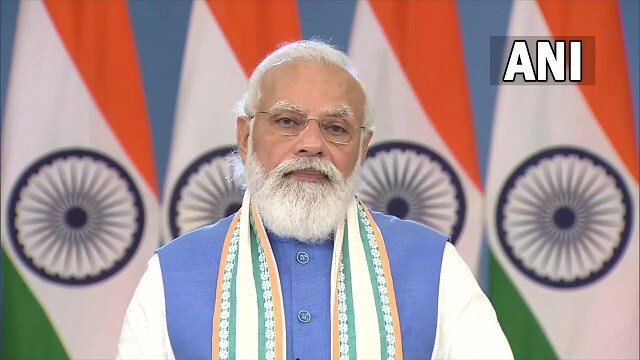 India
The agenda of the summit will include a discussion on response to humanitarian needs, security and the fight against terrorism and human rights in Afghanistan