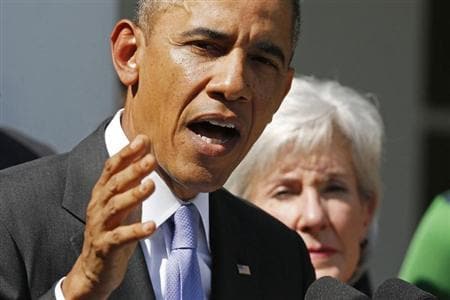 WASHINGTON (Reuters) - President Barack Obama stressed to congressional leaders on Wednesday in White House talks that he will not negotiate with Republicans over a government shutdown or raising the U.S. debt limit, the White House said.
After more than an hour of talks that did not lead to a breakthrough, the White House issued a statement that said Obama remains hopeful that "common sense will prevail" in the budget standoff.
"The president made clear to the leaders that he is not going to negotiate over the need for Congress to act to reopen the government or to raise the debt limit to pay the bills Congress has already incurred," the White House said.
(Reporting By Steve Holland; Editing by Stacey Joyce)
Updated Date: Oct 03, 2013 06:16 AM