Obama should push for Indo-Pak nuclear stability talks: Experts
An expert on South Asia has requested the Obama administration to push for Indo-Pak nuclear stability talks, and convince China to halt further civil nuclear sales to Islamabad until the Nuclear Suppliers Group (NSG) develops consensus on the matter
Washington: An expert on South Asia has requested the Obama administration to push for Indo-Pak nuclear stability talks, and convince China to halt further civil nuclear sales to Islamabad until the Nuclear Suppliers Group (NSG) develops consensus on the matter.
"Pakistan's ambitious nuclear goals are raising concern about an accelerated nuclear arms race in the region, which has already seen two major military crises in the last 15 years," Lisa Curtis of the Heritage Foundation said ahead of Pakistan Prime Minister Nawaz Sharif's visit to the US.
Sharif arrives in the US tomorrow and will meet President Barack Obama on Wednesday, during which the two leaders are expected to discuss a wide range of issues.
"The Chinese likely feel emboldened to move ahead with further sales of nuclear reactors to Pakistan since the Obama Administration has taken a generally low-key approach in the past to such deals," Curtis said.
"In 2010, when the Chinese indicated their intention to move forward with the Chasma-III and Chasma-IV projects, a senior State Department official said the US was merely studying the proposal. At that time, US officials appeared to hope that their acquiescence would placate both China and Pakistan over the US–India civil nuclear deal," she said.
Curtis said the US should sharpen its stance on additional Chinese nuclear assistance to Pakistan, especially since the Chinese actions are likely to increase instability in South Asia.
"Pakistan's increased access to civilian nuclear technology without sufficient legal context and safeguards also poses a potential proliferation threat and danger to nuclear safety and security on the subcontinent," she said.
In an op-ed, Curtis urged the Obama administration to convince China for halting further civil nuclear sales to Pakistan until the NSG develops consensus on the matter.
"As part of the effort to forge NSG consensus on the issue, and in light of Pakistan's history of proliferating nuclear technology to other countries, the NSG should insist on Pakistan cracking down on extremist groups and punishing those who have proliferated weapons technology in the past,
namely Dr A Q Khan," Curtis said.
She also called for offering Pakistan other types of energy co-operation, and requested the Obama administration to push for nuclear stability talks between India and Pakistan.
"Pakistan's drive to increase its nuclear arsenal and efforts to include tactical nuclear weapons into its military doctrine are fuelling tensions in South Asia and raising the risk that a potential future conflict between India and Pakistan could involve a nuclear exchange," she said.
Curtis said the US should coax both sides into focusing official dialogue on issues related to strategic stability, and the safety and security of their respective nuclear arsenals.
PTI
Find latest and upcoming tech gadgets online on Tech2 Gadgets. Get technology news, gadgets reviews & ratings. Popular gadgets including laptop, tablet and mobile specifications, features, prices, comparison.
World
Barack Obama's new memoir, 'A Promised Land', goes on sale on Tuesday, 17 November
India
Modi congratulated Biden on his election, describing it as a 'testament to the strength and resilience of democratic traditions in the United States', the MEA said in a statement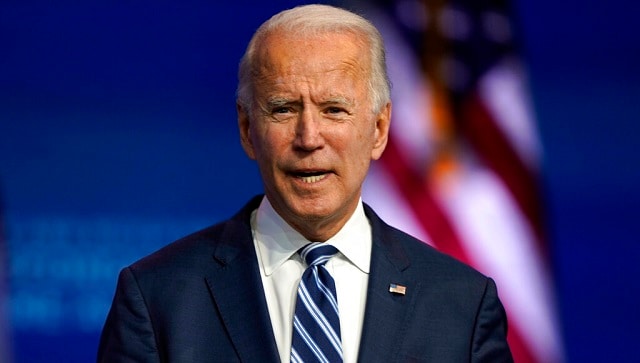 World
While Donald Trump has sought to maximise pressure on Iran and isolate it globally, Biden has proposed to offer the Islamic republic a return to diplomacy