Obama heads to Riyadh for talks on counterterrorism, defense | Reuters
WASHINGTON U.S.
WASHINGTON U.S. President Barack Obama and Defense Secretary Ash Carter will talk next week with leaders in Saudi Arabia and other countries in the Gulf region about agreements on counterterrorism and bolstering ballistic missile defense systems, a White House official said on Thursday.
Obama will travel to Saudi Arabia to meet with King Salman on Wednesday and then attend a summit with other leaders of the Gulf Cooperation Council on Thursday. Carter will meet his counterparts just before the summit, on Wednesday, the White House said.
"As you'll hear more coming out of the summit, there's been agreements reached to increase our cooperation on counterterrorism, streamlining the transfer of critical defense capabilities to our GCC partners, bolstering GCC ballistic defense ... systems, and defending against the cyber threat," said Rob Malley, a senior adviser to Obama on the Middle East.
"On all of those, I think you'll see progress has been made, there's been much deeper cooperation between us and the GCC," Malley told reporters on a conference call.
Obama plans to discuss the fight against Islamic State militants in Syria and Iraq with the leaders, the Saudi-led conflict in Yemen, and Iran and regional stability issues, said Ben Rhodes, Obama's deputy national security adviser.
The president also wants to hear about ideas from King Salman and other leaders for dealing with economic issues, given the drop in oil prices, Malley said.
Obama then will travel to London to meet British Prime Minister David Cameron and to Hanover for talks with Chancellor Angela Merkel of Germany, where Islamic State and counterterrorism cooperation also will be on the agenda, the White House said.
Obama plans to also discuss Afghanistan and Russian aggression in Ukraine with Cameron and Merkel, the White House officials said.
(Reporting by Timothy Gardner and Roberta Rampton; Editing by Chizu Nomiyama and Bill Trott)
This story has not been edited by Firstpost staff and is generated by auto-feed.
World
The new guidelines, which will be effection from 21 June, seek to streamline the whole process of procurement, distribution and right up to the beneficiaries of the vaccines
India
One in two Indian-Americans reported being discriminated against in the past one year, with discrimination based on skin colour identified as the most common form of bias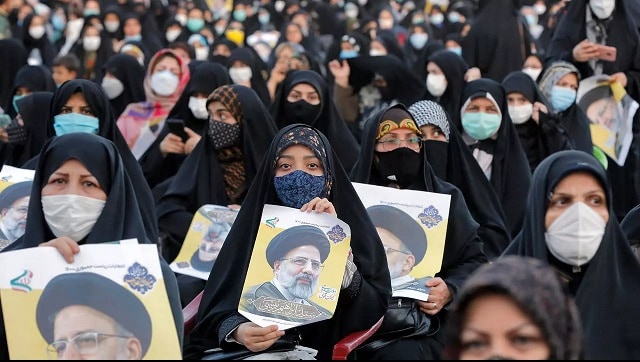 World
Ebrahim Raisi, who heads Iran's judiciary, is the clear favourite from an all-male field of seven candidates to replace President Hassan Rouhani, a moderate elected on promises of social and cultural reform.