Obama faces Latin America revolt over drugs, trade
SAO PAULO (Reuters) - President Barack Obama will face an unprecedented revolt b y Latin American countries against the U.S.-led drug war during his second term and he also may struggle to pass new trade deals as the region once known as 'America's backyard' flexes its muscles like never before.
SAO PAULO (Reuters) - President Barack Obama will face an unprecedented revolt b y Latin American countries against the U.S.-led drug war during his second term and he also may struggle to pass new trade deals as the region once known as "America's backyard" flexes its muscles like never before.
Washington's ability to influence events in Latin America has arguably never been lower. The new reality is as much a product of the United States' economic struggles as a wave of democracy and greater prosperity that has swept much of the region of 580 million people in the past decade or so.
It's not that the United States is reviled now - far from it. Although a few vocally anti-U.S. leaders like Venezuela's Hugo Chavez tend to grab the media spotlight, Obama has warm or cordial relations with Brazil, Mexico and other big countries in the region.
Most Latin American leaders were rooting, either privately or publicly, for his re-election on Tuesday.
That said, even close allies are increasingly emboldened to act without worrying about what "Tio Sam" will say or do. Nowhere is that more evident than on anti-narcotics policy.
In 2012 as never before, many governments challenged the four-decade-old policies under which Washington has encouraged, and often bankrolled, efforts to disrupt the cultivation and smuggling of cocaine, marijuana and other drugs in the region.
The reasons for the unrest: Frustration with what many perceive as the pointless bloodshed caused by the "war on drugs," plus a feeling the United States has not done enough to reduce its own demand for narcotics - if, that is, it's even possible to curb demand.
Those are hardly new complaints but they used to be aired in private. In April, several presidents voiced doubts about anti-drug policies at a regional summit that Obama attended. At the U.N. General Assembly in September, the leaders of Mexico, Colombia and Guatemala - historically three of the most reliable U.S. partners on drug interdiction - called on world governments to explore new alternatives to the problem.
NEW ASSERTIVENESS
Obama and other U.S. officials have energetically lobbied against legalization of drugs or letting up in the fight against powerful smuggling gangs. Yet some leaders and well-connected observers across Latin America expect substantial shifts in the next few years.
"The taboo is broken," said Moises Naim, a senior associate at the Carnegie Endowment for International Peace in Washington. "2012 will go down as the year when Latin American governments became assertive and began making changes of their own accord."
It remains unclear what exactly the changes will look like or how many countries will embrace them.
Some leaders, such as Guatemalan President Otto Perez, have openly proposed legalizing or "decriminalizing" certain drugs. Others have pushed for less dramatic changes such as legalizing only marijuana or, like Mexico's Felipe Calderon, have spoken in vague terms of a "less prohibitionist" approach.
Uruguay has gone furthest, proposing a bill this year that would legalize marijuana and have the state distribute it. That move was regarded as too extreme by many in the region, although this week's decision by voters in Washington and Colorado states to legalize marijuana for recreational use showed that, even in the United States, the status quo is changing fast.
"Nobody knows where this is going yet," said Fernando Henrique Cardoso, a former Brazilian president and part of an influential group of statesmen who have met behind the scenes with current leaders to advance the debate.
"I'd describe this as a phase of timid, controlled experimentation," Cardoso told Reuters. "It's going forward, and it seems there will be changes ... Nobody seems very concerned with how the United States will react."
DEMOCRACY IS COMPLICATED
Cardoso, 81, remembers an era of powerful U.S. ambassadors and so-called "banana republics" - when Washington often played a hand in installing leaders across Latin America and deposing those who incurred its wrath.
That period basically ended with the conclusion of the Cold War. Still, as recently as a decade ago, the United States still enjoyed more leverage than it does now - thanks to trade, foreign aid, and loans from groups like the International Monetary Fund in which Washington plays a major role.
The United States' economic slump has contributed to the changing dynamic. But so has a wave of broad-based economic growth in Latin America that has lifted some 50 million people into the middle class since 2003, allowed countries such as Brazil to pay off debts to the IMF, and made the region broadly less subject to foreign pressure.
Although there are exceptions, Latin America as a whole has also become more democratic. That makes it more complicated for Washington to shape events than it was during the 20th century, when one U.S. secretary of state famously described a Caribbean dictator as "a son of a bitch, but he's our son of a bitch."
"Laugh if you want, but there's no one son of a bitch for us to go talk to anymore in these countries," said Shannon O'Neil, a Latin America expert at the Council on Foreign Relations in New York. "There are still some people in Washington who don't fully understand that these democracies are just as complicated as ours is ... and that ends up hurting us sometimes."
She said the more robust democracies help explain the recent pushback against drug policy. "What you're seeing is a popular outcry against the violence, and these governments are responding to it."
U.S. envoys are now respectful of countries' sovereignty but still circle the region and warn about the dangers a change may pose. Obama said just before the April summit that legalizing drugs would not do away with violent cartels and "could be just as corrupting, if not more corrupting than the status quo."
Some countries such as Peru have heeded such warnings and are intensifying their drug crackdown. Alvaro Uribe, who was a stalwart U.S. ally as president of Colombia from 2002 to 2010 and meets regularly with some of the leaders feeding the debate, said it may result in fewer changes than some think.
"A lot of it is lip service," Uribe told Reuters. "In private, few speak of substantial changes."
Uribe, Cardoso and others agree that Mexico's incoming President Enrique Pena Nieto will be a key piece to the puzzle because of his country's size and proximity to the United States, as well as Mexico's status as the prime battleground for drug violence. Some 60,000 people have died in Mexican drug violence in the past six years.
Pena Nieto is likely to discuss drug policy when he meets Obama before taking office in December. Aides have said Pena Nieto opposes legalization, although Chihuahua state governor Cesar Duarte - an ally of the incoming leader - told Reuters that Mexico should legalize the export of marijuana and consider other changes following the votes by Washington and Colorado.
A BIG PUSH ON TRADE
On the other big issue the United States cares most about in Latin America - trade - the road ahead also looks bumpy.
Naim said Obama administration officials have told him they want to make a major push for free trade throughout the hemisphere during a second term. "They'll try to start with the big countries," Naim said. "Whoever wants in can join."
The push may find receptive ears in countries such as Mexico and Peru on Latin America's Pacific coast, which tend to be more open to trade, in part because of their relative proximity to Asia. Several of those countries already enjoy trade deals with the United States, but stand to gain from a broader agreement.
However, new trade talks have faced huge barriers in recent years because of strains on the global economy and Latin American countries are likely to be even more insistent on negotiating thorny issues like U.S. agricultural subsidies than they were in the past.
That's in part because they have other options. China's trade with Latin America soared from near nothing in the past decade and now accounts for about 11 percent of trade in the region. The U.S. share has fallen from 53 percent to 39 percent.
O'Neil said the most likely outcome may be a "divide down the hemisphere" in which Brazil, Argentina, Venezuela and a few other countries stay out of any new trade deal. Together, they account for about 60 percent of Latin America's economic output.
The more fertile ground for cooperation may lie in less glamorous, but still important issues like energy policy, education and intellectual property rights. Even there, though, it's clear the relationship is ever more one of equals.
"Latin America, especially Brazil and Mexico, represent a huge opportunity for the United States - if they can take advantage of it," said Andres Rozental, a former Mexican deputy foreign minister. "But the era of unilateralism and the almost monolithic influence of the Americans in the world is just not what it was." (Additional reporting by Pablo Garibian and Dave Graham in Mexico City; Editing by Kieran Murray and Bill Trott)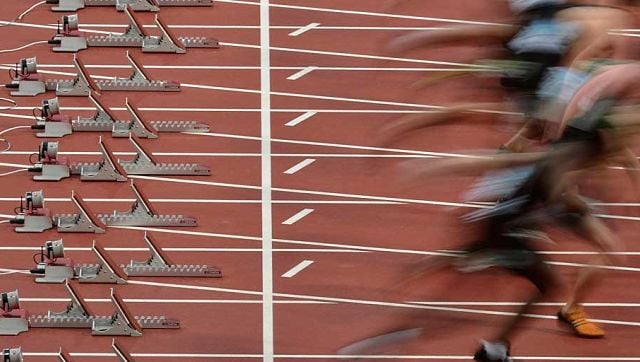 Sports
US athletes were supposed to train in Chiba, outside Tokyo, before the pandemic-postponed Games open on 23 July.
Arts & Culture
Alongside the journey through Dylan's artistic landscape, the new exhibition will include curated immersive and interactive displays of his music and literary works adding context of this multi-faceted talent and his impact on popular culture spanning over half a century.
science
In a preview of the discussions, Blinken said, "We won't trade shots in arms for political favours. This is about saving lives."