Now is the time for a nuclear deal, says Iran's Foreign Minister
Iran's foreign minister said on Sunday that now is the time to reach a deal with his country on its nuclear program, and pushed for a lifting of sanctions, saying they were 'a liability.'
Iran's foreign minister said on Sunday that now is the time to reach a deal with his country on its nuclear program, and pushed for a lifting of sanctions, saying they were "a liability."
Mohammed Javad Zarif met for about 90 minutes early Sunday with U.S. Secretary of State John Kerry, their second meeting on the sidelines of an international security conference. He has also met with, or planned meetings with, all the other permanent members of the U.N. Security council and Germany, which have been negotiating with Iran.
Following the talks with Kerry, he told the conference that progress had been made in the past months, and that there was now a window of opportunity to come up with a final deal.
"This is the opportunity to do it, and we need to seize this opportunity," he said. "It may not be repeated."
Details of Sunday's discussion with Kerry were not immediately available, but the pair last met on Friday for two hours during which Kerry pressed Zarif on the Obama administration's desire to meet an end of March target date for the outline of a nuclear agreement.
Formal negotiations with Iran are to resume soon with an eye toward agreeing on the political framework for a final deal that they hope to reach by the summer.
Washington and its partners are hoping to clinch a deal setting long-term limits on Tehran's enrichment of uranium and other activity that could produce material for use in nuclear weapons. Iran says its program is solely for energy production and medical research purposes. It has agreed to some restrictions in exchange for billions of dollars in relief from U.S. economic sanctions.
Zarif said all sanctions against his country should be lifted, saying that if they had been intended to stop its nuclear ambitions they had failed. He said when sanctions had been imposed, Iran had 200 centrifuges, and "now we have 20,000."
"Sanctions are a liability, you need to get rid of them if you want a solution," he said. "I think we have made good headway in resolving even that."
AP
Find latest and upcoming tech gadgets online on Tech2 Gadgets. Get technology news, gadgets reviews & ratings. Popular gadgets including laptop, tablet and mobile specifications, features, prices, comparison.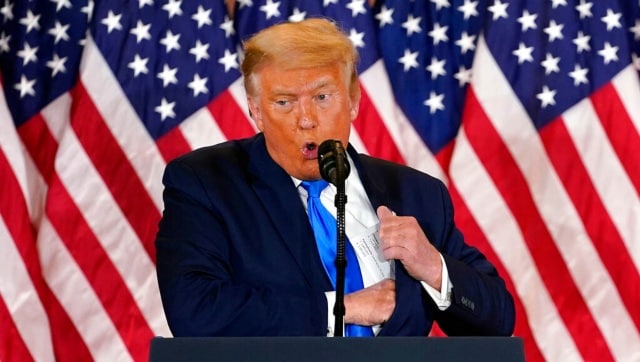 World
The Google-owned company declined to share details of the video that earned Trump the strike, but said that after the week-long timeout, it will revisit the decision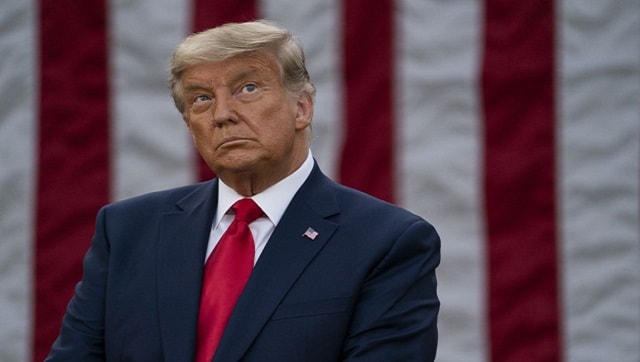 World
After the US Capitol violence, Trump faced a swift backlash from organisations across the board, ranging from social media giants, banks, universities, and even the Professional Golfers' Association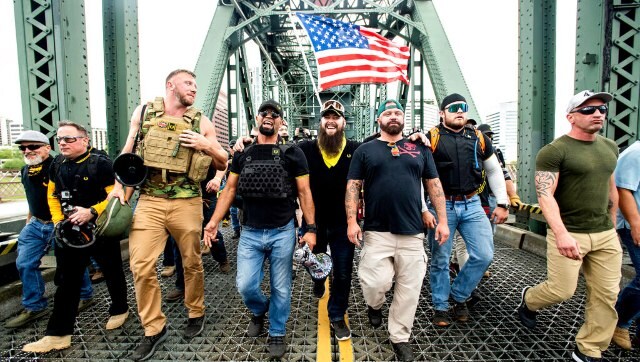 World
Joseph Biggs, a self-styled organiser for the 'Proud Boys', was arrested in central Florida and is facing charges of obstructing an official proceeding before Congress, entering a restricted area on the grounds of the Capitol and disorderly conduct