Note ban: Indians have been patient with demonetisation, but will the banks kill poverty?
Funds will be loaned out by banks as part of their normal function. Unless specifically directed by GOI, the funds cannot be utilised for the 'poor' as visualised or projected.
I am talking to a former bank employees' Union leader and still a current highly active individual who is happy and concerned at the same time.
Happy because he believes that every Indian worth his salt wants to fight corruption and he endorses that war without reservation. We all do.
Concerned because no one is explaining the spike in remittances into bank accounts during September and October 2016 and was it just a coincidence.
Look at the Jan Dhan mountain, he says, there have been over Rs 64,252 crore into these accounts, many of which were started with Rs 1. That is a hike 32 times over the normal flow, so we have a tsunami and on one raises eyebrows.
Whose money is this, where did it come from and how was it done so swiftly and with so much precision across the country.
As a banker on the side of the blue collar workers and an endless fighter for their rights, he believes that the reason why India per se has been so patient and so good about it is because there is this unspoken but eloquent promise in the air that these plus 1 trillion rupees will by some kind of osmosis permeate to the poor of the country.
There will be a national windfall. We will all welcome manna from the heavens.
That, he says, is total eyewash. Banks are profit-making institutions, they are not into offset programmes, they are not going to invest directly into hospitals, schools, roads, any employment oriented projects, factories, generate jobs, so let's debunk that myth.
Funds will be loaned out by banks as part of their normal function. Unless specifically directed by GOI, the funds cannot be utilised for the 'poor' as visualised or projected.
Banks are flush with funds but will still be selective in lending. Also, interest rates will fall, which will benefit only large borrowers. No marginal borrowers are being loaned funds yet.
Okay, so if these comments are all more in the realm of carping, where is the solution.
He goes on. Arun Jaitley has misinterpreted the 'write off' of Vijay Mallya's loans saying they are transferred to other books of accounts. In effect, they are 'written off' ie no amount received from the borrower, but the balance sheet of these banks reduced to show amount not received. In actual recovery is made, so, where has the money gone?
Again, even though deposit amount has increased, the interest rate to depositors is falling affecting all, especially senior citizens.
Economic activity of the average citizen has come to a standstill. Neither can they purchase nor sell, because the circulation of cash has been stemmed.
Can the average man do digital banking? Despite computerisation of Banks since 1991 with less than 5 percent credit cards, internet etc (or alternate channels as banks call them) the first step towards a cashless society is a tripper, not a starter.
He blames the bureaucracy for going off half-cocked. It has failed to show the way, again, just sucked up to political whims. Else they would have recommended a better system of changing notes, and not calling it 'demonetisation.'
Perhaps there is an answer. Every bank should officially declare how much money it received after 8 November till date.
Then the government must create a blueprint that is time bound for initiatives that are people-oriented and will impact positively on the quality of their lives.
They have a right to know what this money is going to be used for and when.
Unless some nexus is made between the prodigious collection of black money and voluntary declarations and the intent of how this fortune will be used it really makes no difference to the public who have stoically believed in the exercise and taken it on the chin.
As time passes and there is no signposting there will always be an Opposition effort to point fingers and underscore the abyss or black hole into which such money often disappears.
What is the specific commitment of the government in dispensing these funds and how they will be used is imperative?
Why drag your feet now, seeing as how the demonetisation was implemented overnight.
Why give former PM Manmohan Singh an opportunity to announce that the GDP will drop by 2 percent. Gold will go into depression as it fails to get picked up. Employment will be adversely affected. The Rs 2000 note is not even being accepted by most. These are the titles of the songs the detractors are singing.
Why give them the chance if there is a happier chapter in the offing. Let's hear it.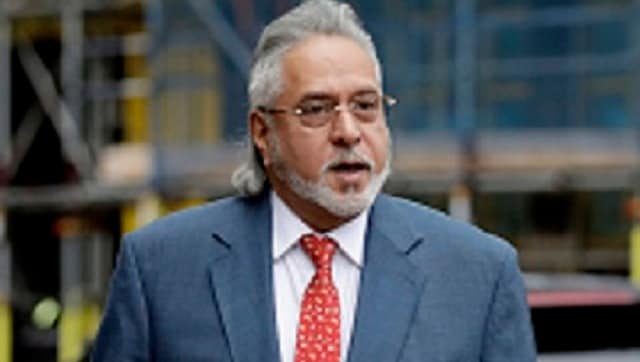 Business
'Forty percent of the total loss to the banks has been handed over to public sector banks,' the ED said in a statement
Entertainment
Lupin exploded out of the gate, becoming a global phenomenon instantly and eventually Netflix's most-streamed non-English-language original.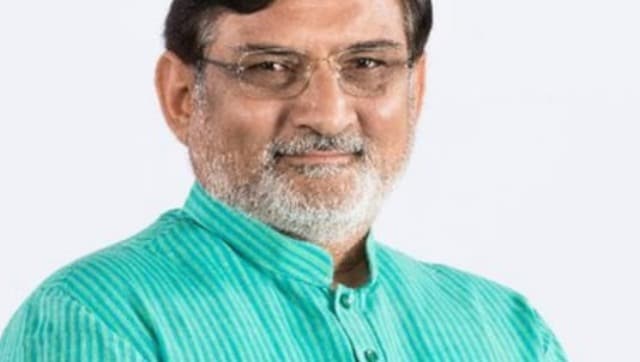 India
In the cross-currents of development and a dark agenda floats Lakshadweep's future. Its moment to choose has come