Not just neighbours: India and Nepal have bonded significantly over the decades
More than 60 percent of Nepal's trade is with India, most of it in imports. A significant number of shopkeepers who dot the busy streets of Kathmandu are Indians (Madheshis), many of them enterprising Marwaris.
All of us have a bit of Nepal in us.
Some of us have had the pleasure of spending a summer or two in Kathmandu or Pokhra; a few may have won a small fortune in one of the casinos before they were declared illegal.
For the film aficionados, there is a Kancha Cheena to simultaneously respect and fear, or a Kanchi to romance, woo with classics like 'Kanchi re kanchi re, preet meri sanchi.'
For the rest, there is always a Bahadur somewhere close by to remind how seamlessly India and Nepal have bonded, geographically, culturally and economically over the decades.
More than 60 percent of Nepal's trade is with India, most of it in imports. A significant number of shopkeepers who dot the busy streets of Kathmandu are Indians (Madheshis), many of them enterprising Marwaris. The border between the two countries is open; citizens may move freely across the border without passports or visas and may live and work in either country.
The ties run deeper, into unknown places. In 2001, for instance, when the royal family of Nepal was massacred, wails of mourning had erupted from a run-down home in the desert district of Sikar in Rajasthan. The reason: local girl Himani Singh was married to Paras Shah, nephew of the slain king Birendra.
So, the spontaneous outpouring of grief and support among Indians for victims of Saturday's earthquake in Nepal was natural. It was a reflection of how Indians see the Nepalese: less as neighbours and more as an extension of the great Indian Parivar.
India was the first to respond. Its rescue teams and relief material was assembled within four hours of the tremors. Within seven hours, the first Indian C-130 aircraft was at Kathmandu's Tribhuvan International Airport. It put together the largest effort for the aid of victims.
"Seva parmodharam," Prime Minister Narendra Modi tweeted after being praised for the Indian rescue effort, rightly called 'Operation Maitri.' Even the RSS said its karyakartas are ready to help people in Nepal. Perhaps Pakistan and Bangladesh may not have been so lucky.
From the late 80s, when India put up a virtual economic blockade that led to a steep decline in Nepal's GDP, to being the first country to start relief operations, the two neighbours have travelled a long distance together.
India's spontaneous outpouring of support, visible both among politicians and public, must have strengthened the bond with Nepal, which has come under strain because of China's aggressive wooing of Nepal, Pakistan's interference and the Maoist movement.
India has always wanted to be the caring, doting elder brother to Nepal. The two countries cemented their close ties in 1950 with the Indo-Nepal Treaty of Peace and Friendship that allowed near equal rights to residents of both the countries in the neighbour's territory. It was meant to ensure everlasting peace and friendship, keep the two Hindu-majority countries permanently locked in a warm embrace.
But many political parties in Nepal, and their followers, were not so gung-ho about the bhai-bhai bon-homie. The favours guaranteed to Indians through the bilateral treaty were seen as a threat to Nepal's sovereignty, it led to fears of gradual Indianisation of the Himalayan Kingdom. Since then, the original treaty has always been a subject of debate with the Maoists even demanded that it be scrapped.
The ties between the two countries went through several strains. In 1989, India had an argument with Kathmandu over trade transit and enforced a virtual economic blockade that lasted for several months and had a crippling effect on Nepal's GDP. It ended after King Birendra backed down and agreed to hold Parliamentary elections in the country.
In 2005, when King Gyanendra took over Nepal's government, the relations soured once again. They became normal only after democracy was restored and the new Prime Minister Prachanda toured India to sort out some of the problems between the two countries.
The rise of Maoists and the growing influence of China, however, have forced the Nepalese government to be a little circumspect in its dealings with India, a fact that made Narendra Modi visit Nepal twice since becoming the PM.
But the public reaction in India shows how we still continue to have little bit of Nepal in our DNA.
World
During several leaders' talks, phone-dialling beeps intruded, while there were several times when stray voices talked over leaders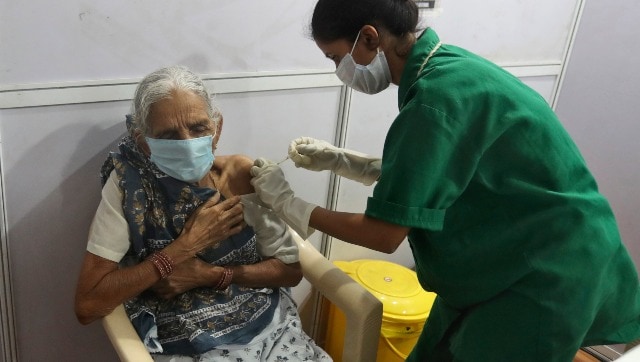 India
Well-planned vaccination drives, opening of vials only after the arrival of 10 beneficiaries, adequate training to healthcare workers to minimise wastage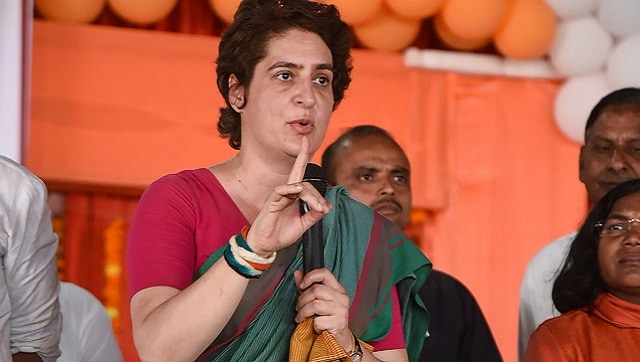 India
The Congress leader claimed that the BJP-led Centre's lack of foresight has compelled India to become an importer of vaccines and termed their vaccine strategy as "flawed and discriminatory"