North Korea missile test: Between paranoid Kim and incoherent Donald Trump, world staring at disaster
'Viewing the images of the Earth being sent real-time from the camera mounted on the ballistic missile, supreme leader Kim Jong-un said it feels grand to look at the Earth from the rocket we launched and the entire world looks so beautiful.'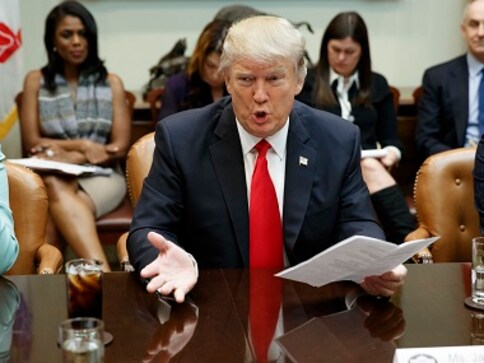 "Viewing the images of the Earth being sent real-time from the camera mounted on the ballistic missile, supreme leader Kim Jong-un said it feels grand to look at the Earth from the rocket we launched and the entire world looks so beautiful."
Surreal and ironic, these lines mimic beautifully the dialogue of Bond villains — brilliant and insane in equal measure, hatching a grand plan to first 'purify' the world and assume total control—except this is real. These were the lines uttered by North Korean state media as their dictator tested his newest plaything. Most dictators are fond of games. Kim likes playing with nuclear warheads.
On Sunday, Kim announced to the world that North Korea now possess a new range of intermediate ballistic missiles capable of reaching major US military bases in Japan and South Korea.
North East Asia, an area where the US has stationed more than 80,000 troops, is now within the dictator's reach.
This indicates that North Korea is rapidly adding to its missile arsenal and it is only a matter of time before it builds an intercontinental ballistic missile (ICBM) capable of reaching US mainland with a nuclear warhead attached to its nose. And, if anyone had even an iota of doubt, the tin-pot dictator has made it clear that these missiles are an answer to Donald Trump's "policies".
This is the 11th missile test by Pyongyang in 2017, according to the James Martin Center for Nonproliferation Studies, which collects data on missile launches. Not only is it an astonishingly high number, it points to a total failure of diplomacy and sanctions, twin tools that the world's major powers have deployed to rein in a renegade nation.
What makes this launch interesting is that Pukguksong-2, as it has been named, was propelled by a solid fuel engine and seems to be an updated version of a submarine-launched missile that was test-fired last February. Reuters reports that Sunday's missile was launched from a location near Pukchang, 60 kilometres northeast of Pyongyang. The missile reportedly flew about 500 kilometres, reached an altitude of around 560 kilometres and dipped into the Pacific Ocean near Japan's exclusive economic zone, causing no immediately noticeable damage to ships or airplanes.
To recall, the 14 May test-firing was conducted with a liquid-fuel propelled engine and the missile covered a distance of over 700 kilometres. This not only to a diversification of portfolio but more menacingly, a fast maturing of North Korea's missile program. Some experts feel that successive test-firings point to a competition between teams developing solid and liquid fuel engines.
Reuters quotes Kim Dong-yub, a Seoul-based military expert, as saying: "I think the team to develop liquid fuel missiles are being pitted against the solid fuel team. The liquid fuel team succeeded on 14 May so the solid fuel team went for another round to achieve success. That is why the speed of North Korea's missile development is going beyond imagination."
Experts point out that compared to liquid-fuel propelled missiles, solid-fuel powered missiles can be launched quicker, are more stable compared and more difficult to detect. John Schilling, an aerospace engineer and rocket specialist, was quoted by Washington Post as saying that Pukguksong-2 could be launched on five minutes' notice, compared with 30 to 60 minutes for older missile types. "All these factors would make it much harder to find and preemptively destroy the Pukguksong-2," he said.
It is precisely the scenario which Barack Obama had preempted when he warned his successor that North Korea would be his greatest security and strategic challenge. The problem is, one doesn't know if Donald Trump is up to the task.
Simply put, North Korea is the biggest crisis facing the world right now. It is a threat the world can no longer ignore. It can be argued that Pyongyang's determined effort to go nuclear has little to do with Donald Trump's ascension to the Oval Office. Obama, too, had no answer on how to tackle it, preferring to mask his limitations in the fulsome rhetoric of 'strategic patience'.
Trump's rise to power, however, has triggered a churn that has led to a rapid deterioration of the crisis. In his cavalier style, the US president has managed to press a few red buttons that has sent an already paranoid Kim into a state of delusional frenzy. He believes that an attack led by US forces is imminent and nuclear weapons are his only insurance against that eventuality.
To a certain extent, Kim is not far from truth.
Saddam Hussein or Muammar Gaddafi's fates would have taught him that only a well-developed nuclear arsenal may provide him the leverage and security that he needs against the might of United States and that too, in a geopolitical location where the US — through Japan and South Korea — wields considerable influence.
Soon after Kim's regime conducted a nuclear test in January 2016, the BBC pointed to a commentary in North Korea's state-controlled media which clarified the reasons that drive Kim's paranoia: "History proves that powerful nuclear deterrence serves as the strongest treasured sword for frustrating outsiders' aggression. The Saddam Hussein regime in Iraq and the Gaddafi regime in Libya could not escape the fate of destruction after being deprived of their foundations for nuclear development and giving up nuclear programmes of their own accord."
Kim's father Kim Jong-il, the so-called "supreme leader" of DPRK, may have gravitated towards relinquishing nuclear weapons if a hard bargain was pressed — a move that came close to fructifying under former US president Bill Clinton — but the 30-year-old Kim  has fewer reasons to comply. What's more, for him a nuclear arsenal is not only a strategic requirement but also a political necessity.
As Katharine Moon, chair of Korea Studies and Senior Fellow at Brookings Institution writes in Project Syndicate, "DPRK's current leader is different. His political survival depends on his country's nuclear power. The talisman-like effect of the Kim name has weakened considerably in his country, and the new rich feel entitled to more money and a better lifestyle. They can buy most anything – except nuclear weapons. Those belong to Kim, and are thus his only source of domestic legitimacy."
The question is, how to deescalate the crisis?
In the few months that Trump has been at the helm, he has already left his imprint on US foreign policy — and it is the hallmark of a man who veers from crisis to crisis, swaying like pendulum, guided by his own impulsiveness, incoherence and self-contradictions—having assumed power by tapping into the popular discontent against the ills of globalisation, the snake-oil seller has finally gotten his comeuppance in the White House where he has proved himself to be a disastrous administrator.
The world cannot afford a nuclear war, much less between a paranoid dictator and an incoherent US president but so far, we have not seen any steps being taken towards deescalation. Most disconcertingly, this is such a tinderbox of a conflict that even mere bluster can trigger Kim's hands and Trump, if nothing else, is the master of bluster.
There are signs that Trump's  foreign policy is not entirely different from Obama's but his inconsistent rhetoric may prompt the iridescent Kim into launching a preemptive strike. Given the destructive ballistic power at his command and the geopolitical vulnerability of North East Asia, it would make the Hiroshima tragedy look like a tea party.
As Economist rightly surmises, a surgical strike against North Korea would not be fruitful. Rather, it would be a disaster. "Its nuclear devices are hidden, possibly deep underground. Its missiles are dispersed on mobile launchers. Tokyo is just across the Sea of Japan. Seoul, the capital of peaceful, capitalist South Korea, is only a few kilometres from the border. Northern artillery and conventional missiles could devastate it; a conflict could rapidly turn nuclear and kill millions."
What is needed, therefore, is less rhetoric and more of calm diplomacy. It might be too late to denuclearise North Korea but a freeze on its program is not impossible.
For that to happen, the revival of six-party dialogue (US, China, Russia, Japan, South Korea, North Korea) is imperative. The problem is, Trump has so far failed to show the leadership required for such a step.
After leading a campaign marked by anti-China rhetoric, he suddenly discovered Chinese president Xi Jinping to be a "great guy" with whom he apparently struck "terrific chemistry".
In doing so, he turned balance of power in Asia on its head and antagonised faithful allies Japan and South Korea. It is anybody's guess as to what turn the North Korea story will take. The portends are deeply worrying.
Find latest and upcoming tech gadgets online on Tech2 Gadgets. Get technology news, gadgets reviews & ratings. Popular gadgets including laptop, tablet and mobile specifications, features, prices, comparison.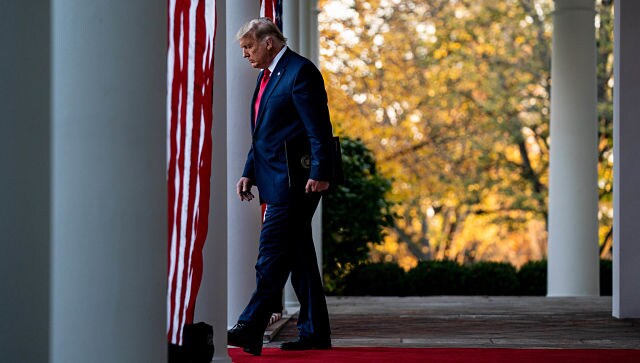 World
Many observers of Trump family history have reflected on the influence of the patriarch, developer Fred Trump, who had his own version of the binary taxonomy of humanity: The strong and the weak
World
Given the dynamics at play, India is reduced to a mute spectator as are the other neighbouring countries like Iran, Tajikistan and Uzbekistan who have their own sovereign, sectarian, ethnic and strategic interests at stake, with the evolving narrative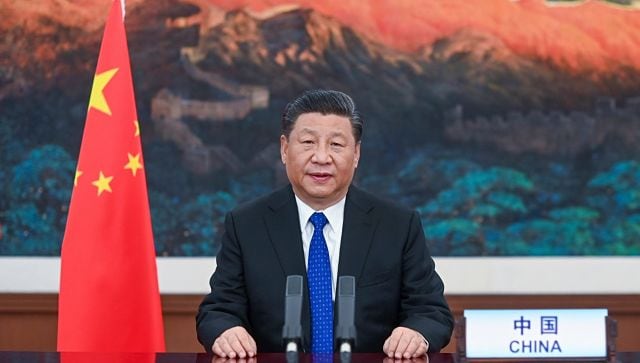 World
The Chinese president told the US president-elect he hoped the two countries would 'uphold the spirit of non-conflict, focus on cooperation and control differences'