North Korea launches ICBM: A look at the nuclear missile tests conducted by country in 2017
North Korea ended its longest pause in missile tests in 2017 with what appeared to be its most powerful version yet of an ICBM meant to target the United States.
Seoul: North Korea on Wednesday ended its longest pause in missile tests in 2017 with what appeared to be its most powerful version yet of an intercontinental ballistic missile meant to target the United States.
It was North Korea's 20th launch of a ballistic missile in 2017 and likely its third successful test of an ICBM following two launches in July. The launch adds to fears that the North will soon have a military arsenal that can viably target the US mainland.
A look at some of the significant nuclear and missile tests by North Korea this year:
12 February
North Korea conducts its first known test of a new mid-range ballistic missile it calls the Pukguksong (Polaris)-2, a land-based variant of an earlier developed submarine-launched missile. The missile uses solid fuel, which makes it easier to move and launch on short notice compared to weapons using liquid fuel.
14 May
North Korea premiers a newly developed intermediate range missile, Hwasong-12, which it says is designed to carry a heavy nuclear warhead. The flight test is conducted at a highly lofted angle to reduce range and avoid other countries. The North says the missile travelled 787 kilometres (489 miles) and reached a maximum altitude of 2,111 kilometres (1,310 miles).
21 May
North Korea conducts another test launch of the Pukguksong-2 and later declares the missile ready for mass production and operational deployment. The missile flew about 500 kilometres (310 miles) and reached a height of 560 kilometres (350 miles) before crashing into the sea.
4 July
North Korea conducts its first flight test of an ICBM, the Hwasong-14, launching it in a highly lofted trajectory. North Korea says the supposedly nuclear-capable missile reached a height of 2,802 kilometres (1,740 miles) and flew 933 kilometres (580 miles) for 39 minutes before falling into the sea. North Korean leader Kim Jong-un expresses delight at the successful test, saying that the United States would be displeased by the North's "package of gifts" delivered on the US Independence Day.
28 July
North Korea conducts its second test of the Hwasong-14 ICBM, which it says reached a maximum height of 3,725 kilometres (2,314 miles) and travelled 998 kilometres (620 miles) before accurately landing in waters off Japan. The North says the test was aimed at confirming the maximum range and other technical aspects of a missile capable of delivering a "large-sized, heavy nuclear warhead." Kim says the nighttime launch displayed the country's ability to fire at "random regions and locations at random times" with the "entire" US mainland now within range.
29 August
North Korea fires a Hwasong-12 intermediate range missile from its capital Pyongyang. It flew over Japan before plunging into the northern Pacific Ocean, a change from North Korea's pattern of firing missiles at highly lofted angles. South Korea's military says the missile travelled around 2,700 kilometres (1,677 miles) and reached a maximum height of 550 kilometres (341 miles). The launch came weeks after North Korea threatened to launch a salvo of Hwasong-12s that would surround Guam with "enveloping" missile fire. Kim calls the launch a "meaningful prelude" to containing Guam and called for his military to conduct more tests targeting the Pacific Ocean.
3 September
North Korea carries out its sixth and most powerful nuclear test to date, claiming it was a hydrogen bomb designed for use on ICBMs. It says the test was a "perfect success" and a further step in the development of weapons capable of striking anywhere in the United States.
15 September
North Korea fires another Hwasong-12 missile over Japan into the Pacific. The missile flies about 3,700 kilometers (2,300 miles), marking it the country's longest missile flight. Kim says his country is nearing its goal of "equilibrium" in military force with the United States.
29 November
South Korea's military said the latest missile fired from an area near Pyongyang traveled 960 kilometres (596 miles) and reached a height of 4,500 kilometres (2,796 miles). This demonstrates a potential operational range of 13,000 kilometres (8,100 miles), which would put Washington, DC, and all other parts of the continental United States comfortably within reach, according to US analyst David Wright.
World
The passport is essential a QR code that shows your vaccination status and was introduced in March.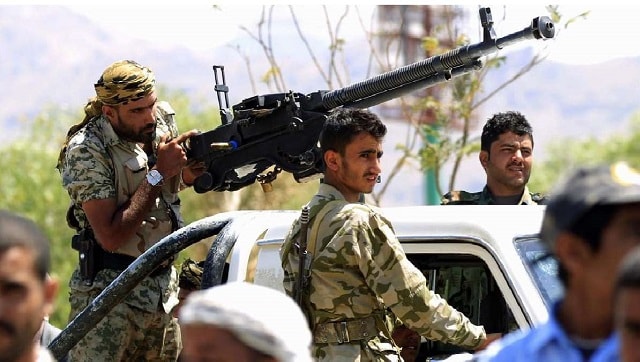 World
Houthi rebels have been attempting to capture Marib since February from the internationally recognised government to try to complete their control over the northern part of Yemen
World
China's outburst came after the powerful grouping in a communique slammed Beijing over abuses against minorities in the Xinjiang region and pro-democracy activists in Hong Kong