North Korea labels South Korean President Park Geun-Hya a 'psychopath'
North Korea on Wednesday labelled South Korean President Park Geun-Hye a 'psychopath' after she made a speech slamming Pyongyang's nuclear ambitions and defending the deployment of a US anti-missile system
Seoul: North Korea on Wednesday labelled South Korean President Park Geun-Hye a "psychopath" after she made a speech slamming Pyongyang's nuclear ambitions and defending the deployment of a US anti-missile system.
In her televised address on Monday, Park had stressed that deploying the Terminal High Altitude Area Defense (THAAD) system was an act of "self-defence" in response to the North's expanding nuclear weapons programme.
A spokesman for the North's Committee for the Peaceful Reunification of the Country said Park's argument was "preposterous" and unfounded.
"This is just a lame excuse and she should know that no one will be taken in by such sophism of a puppet that can do
nothing without an approval of her US master," the spokesman said.
"This is no more than nonsense talked by a psychopath," he added in a statement carried by the North's official KCNA news agency.
North Korea has threatened to take "physical action" against the THAAD deployment, saying any South Korean ports and airfields hosting US military hardware would become a target.
Beijing is also opposed to the move, seeing it as a US bid to flex its military muscle in the region and undermine China's own missile capabilities.
US Army Chief of Staff, General Mark Milley, addressed those concerns during talks on Tuesday with his Chinese counterpart, General Li Zuocheng in Beijing.
THAAD is "not a threat in any way to China," Milley told Li according to a US Army statement.
Deploying the system "is a defensive measure to protect South Koreans and Americans from the North Korean ballistic missile threat," he added.
Milley was due to hold talks with top South Korean military officials in Seoul on Wednesday.
World
China's 'zero-COVID' policy has limited international visitors in the country. Due to the policy, China previously withdrew as the host of soccer's 2023 Asian cup and has indefinitely postponed the 2022 Asian Games.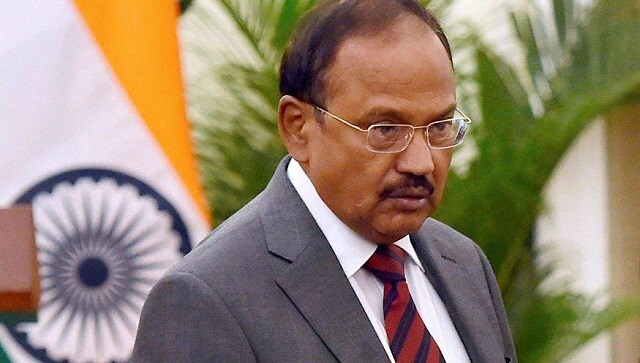 India
Ajit Doval talked about external security measures taken by India after its border standoff with China.
World
NATO faced rebukes from Moscow and Beijing on Thursday after it declared Russia a 'direct threat' and said China posed 'serious challenges' to global stability.