North Korea denuclearisation in a year not likely: U.S. intelligence chief
(Reuters) - U.S. Director of National Intelligence Dan Coats said on Thursday it was technically possible for North Korea to eliminate its nuclear weapons programme within a year, but added that it was not likely to happen. Asked at the Aspen Security Forum in Colorado about White House national security adviser John Bolton's statement that North Korea could denuclearize in a year, Coats said: 'It's technically possible but probably not going to happen.' 'It's a much more complicated process than most people think,' Coats told the forum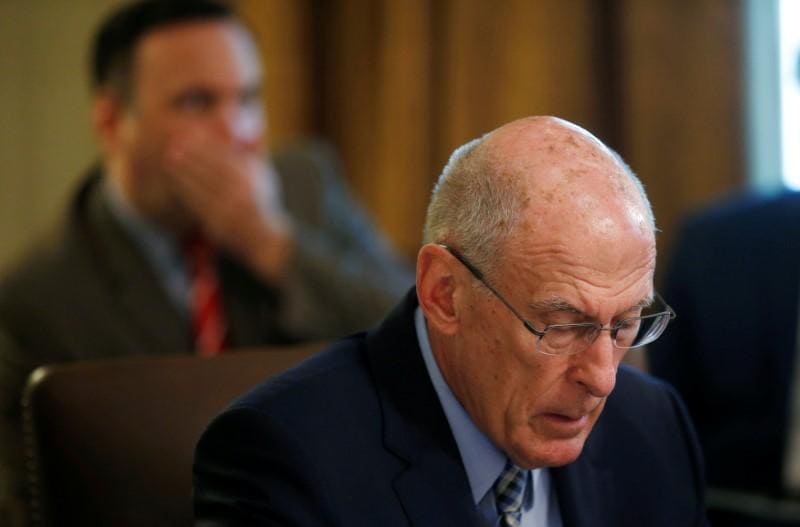 (Reuters) - U.S. Director of National Intelligence Dan Coats said on Thursday it was technically possible for North Korea to eliminate its nuclear weapons programme within a year, but added that it was not likely to happen.
Asked at the Aspen Security Forum in Colorado about White House national security adviser John Bolton's statement that North Korea could denuclearize in a year, Coats said: "It's technically possible but probably not going to happen."
"It's a much more complicated process than most people think," Coats told the forum. He added that Secretary of State Mike Pompeo had "clearly said this is hard, this is going to take some time" and projected a "longer time frame."
There has been no sign of concrete action toward denuclearisation by Pyongyang since U.S. President Donald Trump and North Korean leader Kim Jong Un held a summit in Singapore on June 12. Pompeo visited Pyongyang in early July and the two sides struggled to make headway on the denuclearisation issue.
Trump on Tuesday told reporters there was "no rush" and "no time limit" on denuclearisation negotiations with North Korea.
Coats said on Thursday that Kim had made a commitment to denuclearize and that he and other senior officials had continued to reassert that commitment.
"I don't think we should go forward with the assumption that all this is going to work," Coats said. "But having the opportunity to try to succeed here instead potentially going to war with a potentially nuclear-armed nation and what we have evaluated as a somewhat unstable leader, why not give it a shot?"
Coats said it was not a matter of trusting the North Koreans but of ensuring proper verification mechanisms were in place.
"We know, and we have the capability to know, what they're doing, and we're going to make sure we do it right," he said.
The U.S. intelligence chief said sanctions against North Korea were still broadly holding, supported by China, Russia and other nations, dramatically driving down Pyongyang's exports and forcing Kim to consider "a potential collapse of his economy if he can't do something moving forward with this."
While acknowledging there had been some ship-to-ship transfers of energy supplies despite the embargo, Coats said it had not been so significant as to prevent North Korean leaders from seeing the "consequences of sanctions."
(Reporting by David Alexander in Washington; editing by Mary Milliken and Bill Berkrot)
This story has not been edited by Firstpost staff and is generated by auto-feed.
Find latest and upcoming tech gadgets online on Tech2 Gadgets. Get technology news, gadgets reviews & ratings. Popular gadgets including laptop, tablet and mobile specifications, features, prices, comparison.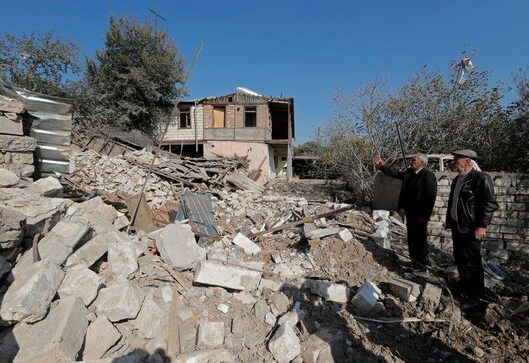 World
By Nailia Bagirova and Nvard Hovhannisyan BAKU/YEREVAN (Reuters) - Hopes of a humanitarian ceasefire ending fighting over Nagorno-Karabakh sank on Thursday as the death toll mounted and Armenia and Azerbaijan accused each other of launching new attacks.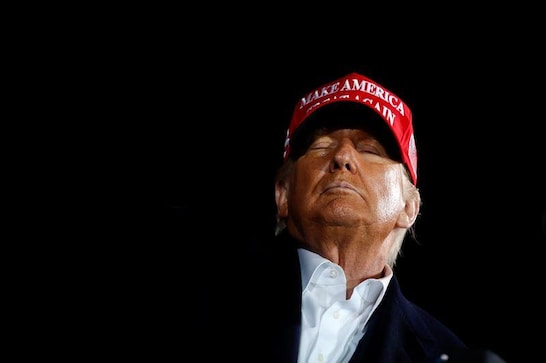 World
(Reuters) - Twitter Inc on Thursday temporarily restricted U.S. President Donald Trump's election campaign account from tweeting, saying a video from the account about Democratic presidential candidate Joe Biden's son violated its rules. The video posted by the @TeamTrump account referred to a New York Post story from Wednesday that contained alleged details of Hunter Biden's business dealings with a Ukrainian energy company and said the former vice president had met with an adviser of the company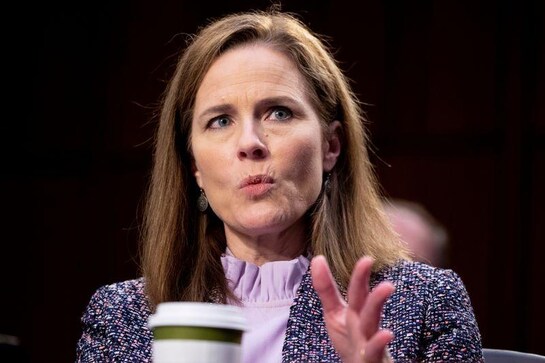 World
By Andrew Chung, Patricia Zengerle and Lawrence Hurley WASHINGTON (Reuters) - The Republican-led U.S.