North Korea dares the US: Kim Jong-un, Donald Trump keep world on edge as China watches closely
China's fear is that a change of regime in Korea, leading to the eventual unification of the north and south beholden to the US, is a dangerous proposition.
North Korea has sent the world into a tailspin by conducting its most powerful nuclear test to date on Sunday. Reports are that Pyongyang is preparing for testing another intercontinental ballistic missile which could target the US military base of Guam in the south Pacific.
The unpredictable and secretive Kim Jong-un's recent actions had brought the Korean peninsula to a tipping point. Fears of war are mounting as nothing seems to deter the North Korean leader from going ahead with his reckless challenge to the US. A war at this juncture will affect Asia directly and reverberate across the world, slowing
down the gradual recovery of the global economy.
How is it that one of the world's most isolated and secretive regimes is daring to provoke the US with impunity? After all, the US firepower can devastate and destroy North Korea within hours. America has gone to war for much less. Iraq was destroyed on the lie that Saddam Hussain was about to develop a nuclear programme. Libya's former leader Muammar Gaddafi did away with his ambitions to possess nuclear weapons and made peace with the West. But his country was invaded and destroyed. Iran had been targeted by the US time and time again till an agreement was reached by which Tehran promised to wind down its nuclear programme. (That is gradually unravelling under Donald Trump). So why is North Korea the exception?
North Korea had survived an attempt to target its nuclear programme mainly because it already has the bomb in its basement. It had taken several decades for North Korea to reach this stage, started by Kim Jong-un's grandfather and carried forward by his father and now accelerated by the new leader. Along the way, Pakistan's nuclear
scientist AQ Khan also helped to develop Pyongyang's nuclear potential. In fact, in a recent interview the father of Pakistan's nuclear programme, who knows the North Korean nuclear establishment, has praised that country's scientists. He said they were trained in Russian schools and have a well-developed missile technology. Khan
is not off target: North Korea's latest underground blast is reported to have yielded up to 100 kilotons. Experts say that it was five times more than the A-bomb over Hiroshima which brought the World War II to a close in 1945.
The North Korean dictator knows very well that Washington will think several times before taking the military option precisely because of his country's nuclear capability. Kim Jong-un began testing his nuclear ware since 2016. At that time Skand Dayal, India's former ambassador to Seoul had told Firstpost: "They (North Korea) believe that nuclear weapons are an insurance against punitive action by the US and its allies. They have seen what has happened to unfriendly regimes like Saddam Hussain in Iraq, Muammar Gaddafi in Libya and believe that the West will hesitate before attacking a nuclear-armed nation. Today's test is just another step in that direction." He said, "North Korea's actions have to be understood in the context of their own calculations." Ambassador Dayal's words are as applicable now as it was in 2016.
Considering his reckless disposition, there is no guarantee that Kim Jong-un may not use the nuclear option if driven to a corner. Barak Obama's "strategic patience" with North Korea, was mainly because there was little else to do to restrain Pyongyang.
The crisis in the Korean peninsula is happening at a time when the US too has an unpredictable man at the helm. President Trump's initial reaction after last month's missile test by Pyongyang which seemed to target the Japanese island of Hokkaido was a straight warning: "North Korea best not make any more threats to the United States," and added, "They will be met with fire, fury and frankly power the likes of which this world has never seen before." But he soon got to understand the actual situation and that American fire power can certainly wipe out North Korea, but could result in North Korea detonating its own nuclear bomb. This is what makes Donald Trump hit the pause button.
Secretary of State Rex Tillerson is now saying that the US would opt for peaceful pressure on Pyongyang. The emphasis is on more sanctions. Trump is tweeting about not just more stringent sanctions but punishing countries that do business with North Korea. This option served well in the case of Iran. But with Pyongyang which does 90
percent of its trade with China, it could mean a trade war between the number one and number two economy of the world. This could have deadly repercussions for the US as well.
While China says that it follows all the UNSC directed sanctions, Americans believe that Beijing is not stringent about implementation. While China buys coal from Kim Jong-un, it provides oil and food to North Korea. China says sanctions which could affect oil and food would hit the common man and not the ruling elite. China while certainly not in favour of North Korea's nuclear ambitions is also concerned about a full-scale war in the region. A war could lead to instability across Asia and affect every country.
What it is also worried about is an increase of US troops and US ships in the Korean peninsula. Already China has been unhappy over South Korea deploying the American supplied, Terminal High Altitude Area Defence (THAAD) missile defence system to deter North Korea. China is against the militarisation of the Korean peninsula and believes that the US is using the missile shield to spy on China. Russia's Vladimir Putin supports the Chinese position. With both a part of the UNSC, a veto against sanctions which affect their interests will be used.
China's fear is that a change of regime in Korea, leading to the eventual unification of the north and south beholden to the US, is a dangerous proposition. For the moment Kim Jong-un is calling the shots, but his brinkmanship could well boomerang.
Find latest and upcoming tech gadgets online on Tech2 Gadgets. Get technology news, gadgets reviews & ratings. Popular gadgets including laptop, tablet and mobile specifications, features, prices, comparison.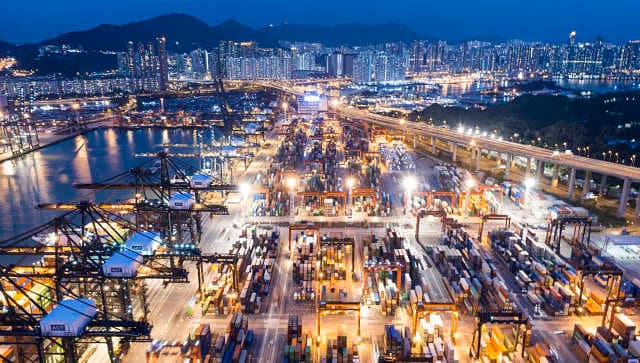 World
The Donald Trump administration has continued to play an active role in the World Trade Organisation, but many of Trump's biggest trade offensives over the past three years have bypassed the organisation's rules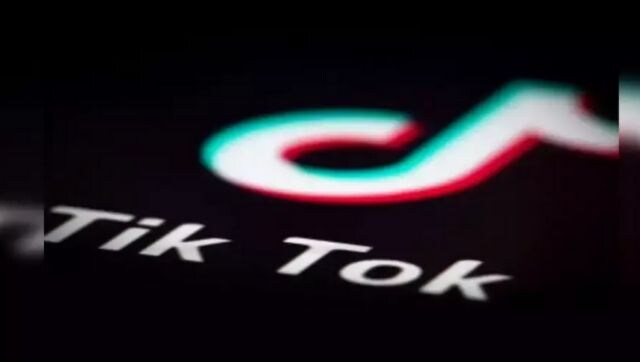 News & Analysis
The Trump administration has threatened to ban TikTok by 20 September and ordered ByteDance to sell its US business
World
The final stage of the peace process which has begun in Doha could quite easily collapse if the Taliban exposes it to intransigence and continued violence