North Korea crisis: Gerald Ford's deft handling of 1976 axe murders incident can be a lesson for Donald Trump
Before US president Donald Trump takes any decision to military engage with North Korea, he needs to take a look at the 1976 axe murders incident for some cues on handling Pyongyang.
Early on Friday, North Korea fired a missile that flew over Japan's northern Hokkaido before plunging into the Pacific Ocean. This is the second such missile launch in the past two weeks. Last time around, a Hwasong-12 intermediate range missile threaded the same path as Friday's missile before meeting its end in the Pacific Ocean. The two missile tests within a fortnight is part of North Korea's quest to develop intercontinental ballistic missiles, a prerequisite for any nuclear power.
Sanctions are mounting over North Korea, which conducted its sixth nuclear test on 3 September. In what seemed to be the biggest condemnation of the nuclear test, the United Nations on Thursday imposed sanctions against the Kim Jong-un regime.
However, such sanctions do not seem to be deterring North Korea's resolve to sink Japan and reduce the US to "ashes and darkness".
Amid the sabre-rattling by North Korea, the threat of a full-blown war looks imminent. However, before US president Donald Trump takes any decision to militarily engage with North Korea, he needs to take a look at one Cold War-era incident for some cues on handling Pyongyang.
The axe murder incident

In 1976, when the Cold War was at its peak, the Soviet Union-backed North Korea and the United States were involved in a standoff which threatened to escalate into a full-fledged war.
On 18 August, 1976, two US Army officers were killed by North Korean soldiers in the Demilitarised Zone (DMZ) for trying to cut down a poplar tree in the DMZ that was blocking the view of the United Nations observers.
North Korea condemned the "US aggression" and asked for the UN-led military command to be disbanded with immediate effect.
However, the US chose a military show of strength rather than a direct military confrontation with North Korea. A direct military conflict would have invited the Soviet Union to turn it into a nuclear war.
Three days after the murders, the US and its ally South Korea launched Operation Paul Bunyan to cut down the tree in a show of strength. At least 30 soldiers, armed with pistols and axe handles felled the tree in just 42 minutes. All this took place even as North Korea placed 150-200 soldiers at standby, while the US forces pegged the security level at DEFCON 3 — the highest level.
Interestingly, the North Koreans regretted the incident but further confrontation was avoided.
"The ambassador was concerned that we weren't being tough enough and we weren't being supportive enough. He was also concerned about what the South Koreans would want to do by way of reaction, they were incensed, of course, and didn't want to have their noses rubbed in this incident by the North Koreans. They wanted revenge. Our military wanted revenge. We at the political level understood that our reaction had to be controlled but had to be seen by the American and South Korean forces as tough and appropriate to the circumstances. This was all worked out between the US military command and the embassy at the highest levels," John Kelley, a political officer in the US Embassy in Seoul said.
According to Kelley, the US not only avoided a bloody confrontation, but also kept its own military alertness across South Korea and Japan at the highest level to checkmate the Kim il Sung regime from escalating the incident.

Why the 1976 incident is important in present context?
In 1976, former president Gerald Ford was successful in "intimidating" Pyongyang without letting the tree-felling incident spiral into a full-scale war, Politico noted.
Pyongyang's tantrums are not new. Ever since Kim Jong-un took over from his father in December 2011, his regime has conducted three nuclear tests and several missile launches threatening South Korea and Japan.
However, as this Washington Examiner article argued, US' apparent soft approach towards North Korea has only emboldened Pyongyang than deter it from playing tantrums. The article also noted that the soft approach has led to China acting as a middle-man between North Korea and the US.
"Fool me once, fool me twice, fool me 17 times might have become the mantra of US diplomacy, but mantras can change," the article read.
But the need for a stern but restrained approach, as utilised by Trump's Republican predecessor, towards North Korea is more imperative in the present context than ever. This is because unlike 1976, Pyongyang is now a nuclear-armed nation, with the supreme leader's finger always on the launch button.
Nevertheless, Trump's rhetoric of "fire and fury" in response to North Korea's tantrums does not help serve the purpose.
Trump's suggestion, days after his inauguration, that even Japan and South Korea must have nuclear bombs too would not help bring the much-needed maturity in dealing with the "hermit nation", wrote Joseph Gerson in his piece for American Friends Service Committee.
Whether or not Trump will pull off his own Operation Paul Bunyan to rattle a buoyant North Korea remains to be seen.
With inputs from agencies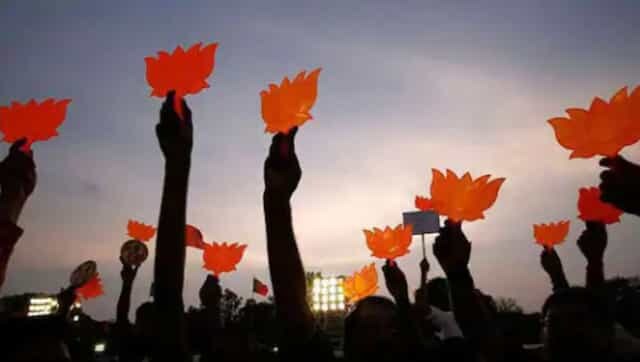 Politics
Jangalmahal is now seen as one of the strongholds of the BJP, and the party claims it will win all seats in the region
Sports
North Korea, citing the coronavirus, has become the world's first country to drop out of the Tokyo Olympics. Here's a look at the North Korean decision and what it might mean: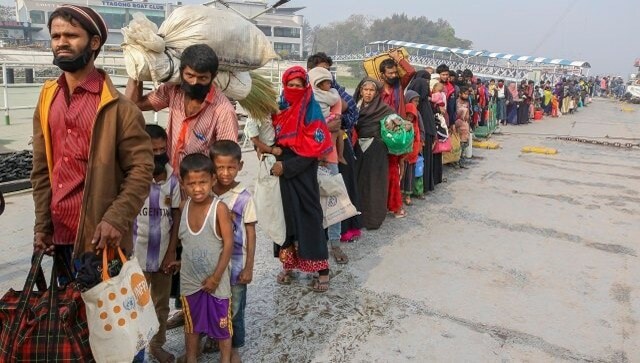 India
The ruling of the Supreme Court is reminiscent of the jurisprudential baggage that India has been carrying since partition