'Nobody's spirit was stronger, bolder': Obama mourns demise of pop star Prince
US President Barack Obama has led his countrymen in mourning the death of legendary pop star Prince.
Washington: US President Barack Obama has led his countrymen in mourning the death of legendary pop star Prince, whom he described as the "most gifted and prolific" musician of his time.
"Today, the world lost a creative icon," Obama, who is currently on a three-nation six-day tour of Saudi Arabia, the UK and Germany, said in a statement on Thursday.
Pop music superstar Prince Rogers Nelson popular as Prince was found dead at his home in suburban Minneapolis on Thursday. He was 57.
"Michelle and I join millions of fans from around the world in mourning the sudden death of Prince. Few artists have influenced the sound and trajectory of popular music more distinctly, or touched quite so many people with their talent.
"As one of the most gifted and prolific musicians of our time, Prince did it all. Funk. R&B. Rock and roll. He was a virtuoso instrumentalist, a brilliant bandleader, and an electrifying performer," he said.
"Prince once said 'A strong spirit transcends rules' — and nobody's spirit was stronger, bolder, or more creative. Our thoughts and prayers are with his family, his band, and all who loved him," Obama said.
According to local police officials, legendary Prince was found unresponsive in an elevator on Thursday. An autopsy is planned on Friday.
In 2004, he was inducted into the Rick 'n' Roll of Fame.
Upon hearing the news, mourners began lining up with flowers and stuffed animals outside the studio on Audubon Road, some sobbing and embracing, The Star Tribune reported.
"Our hearts are broken," said First Avenue music club in Downtown Minneapolis.
Arts & Culture
In her book Left Behind: Surviving Suicide Loss, Nandini Murali discusses the 4 S's surrounding suicide: stigma, shame, secrecy, and silence.
World
Demonstrations were held in several West Bank towns late Wednesday in support of the fugitives. In Nablus, youths set tyres alight during confrontations with Israeli security forces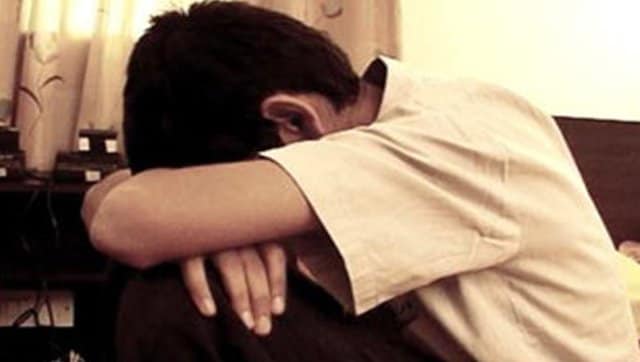 World
As per World Health Organisation (WHO), every 40 seconds there is someone who ends his or her life.